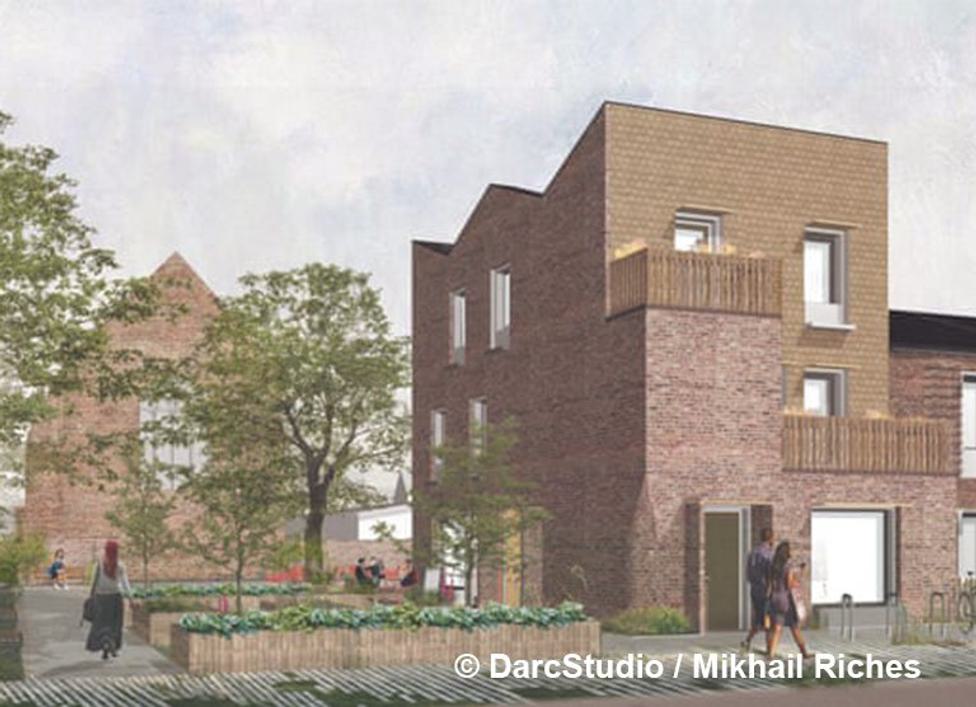 Applications submitted for ground-breaking new housing in York
Tibbalds is pleased to announce the submission of two planning applications for ground-breaking new housing in York, on behalf of City of York Council.
Led by architects Mikhail Riches, Tibbalds and the design team have been working on a series of sites across York as part of the Council's 600-home Housing Delivery Programme.
The Duncombe Barracks project sees a disused former barracks site transformed to provide 34 new homes, built to Passivhaus standards, flexible commercial/community space, publicly accessible green landscaping and growing space. This inner-York development will be 'car-lite', with high levels of easily accessible cycle parking, prominently positioned public realm linked to the existing street network and pedestrian-friendly streets.
The Burnholme project sees the development of a disused site to provide 85 new homes, again built to Passivhaus standards. A sense of community is key to the development, which will feature shared 'ginnel' gardens between back-to-back terraced housing, picking up on the character of York's historic housing stock. The 'ginnels' provide safe, communal space for play, growing and social interaction between residents. The site will be well linked into the surrounding area, providing pedestrian and cycle access and ensuring that the scheme is easily navigable without the car.
Tibbalds have enjoyed a great working relationship with the progressive thinkers at City of York during the design process. We're proud to be part of a team with the ambition to push beyond the boundaries of the status quo in a variety of areas that we're passionate about – truly contextual design and placemaking, delivering Passivhaus, reducing reliance on the car, and integrating new forms of accommodation such as multi-generational living.
We're delighted to continue working on further sites in the city, with the next planning submission expected in January 2021.
The development is also featured in The Guardian online and yorkmix.com
Related Updates
Stay In Touch
Sign up to our Newsletter
Subscribe to our newsletter to receive updates about making people friendly places.