Featured Case Study:
Northstowe Healthy New Town, Phases 2 and 3
Health and wellbeing at the heart of planning and design
Northstowe, located just outside Cambridge in the UK, is an exemplar new town of 10,000 homes being designed with healthy living at its heart. A flagship development for Homes England, the UK Government's housing accelerator for England, Northstowe is among the largest of ten front runners in a major initiative by NHS England: Healthy New Towns.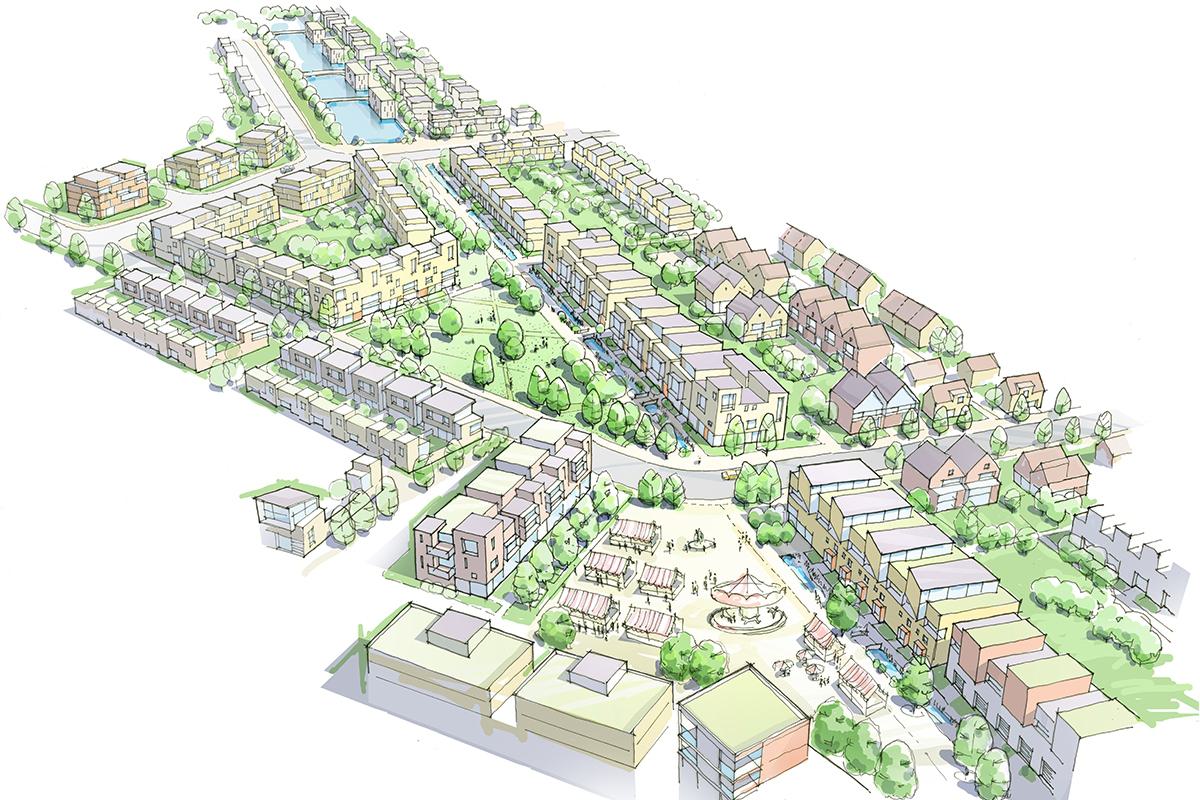 Project Deliverables:

Approved Design Code, discharge of planning conditions and obligations, and Outline Planning Applications for 5000 homes

Client:

Homes England

Collaborators:

CBA (design code) and Arcadis

Location:

Cambridgeshire

Status:

Design Code approved October 2017. Outline Planning Applications submitted April 2020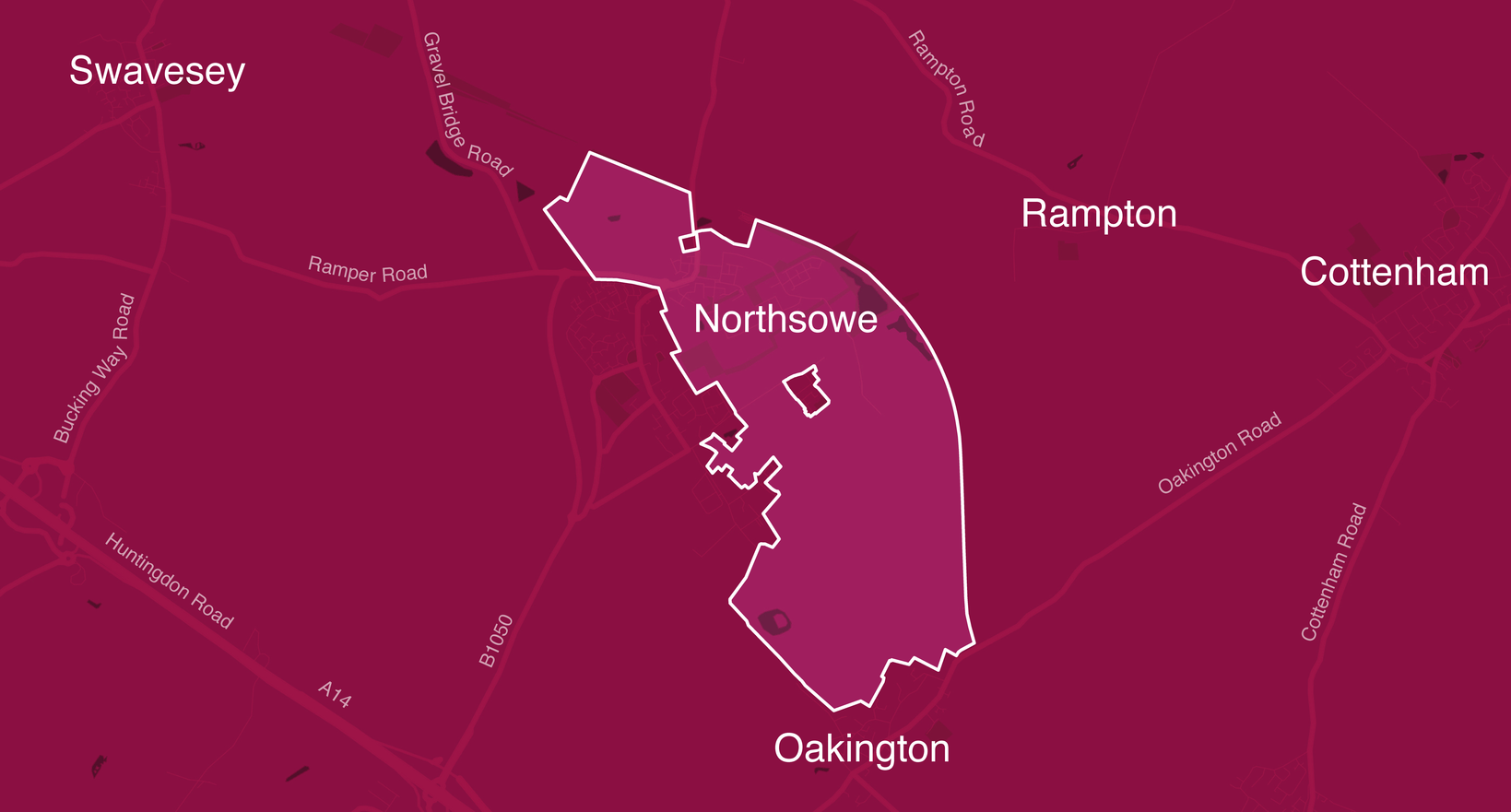 Northstowe Town, the largest new town since Milton Keynes. Fantastic opportunity to build a community that's hyper connected and sustainable. Let's get excited about the opportunity to change things.
CEO Homes England
Initially, we were appointed to develop the Outline Planning Consent for Phase 2 (the town centre) into a Design Code that was suitably robust and detailed to deliver Homes England's and the local authorities' quality and health aspirations.
Subsequently we have continued to support Homes England in their role as master developer throughout the delivery of Phase 2 by leading the discharge of planning conditions and obligations, and also prepared a masterplan and two major outline planning applications for the final phase of the town - Phase 3.
The Design Code embeds best practice placemaking and healthy living principles in mandatory guidance for future developers. It's an important – and underused – tool for bridging between the outline planning consent and detailed delivery proposals to help safeguard the principles and sustainable development for the long term.
Following approval of the code, we continued developing the masterplan for Phase 3, which allowed us to embed healthy living principles from the outset. This healthy living brief was an opportunity to rethink every element of our masterplanning, design and planning processes to ensure that health and wellbeing are fundamental to the new community, not simply an add-on.
---
The Opportunity
Northstowe aspires to having a number of healthy living attributes, including housing for an ageing population, treating more people locally in the community, and tackling obesity through providing mixed, inclusive and walkable neighbourhoods with good cycling and walking connections, as well as excellent access to facilities and open space.
We wanted to take it further, designing in features that would encourage lifestyle changes through the right kind of environment; and the practical steps that urban designers and others need to take, right at the start of any housing proposals, to turn ideals into a workable, liveable reality. There was also an ambition to create a place where people had the choice and freedom to decide what was right for them.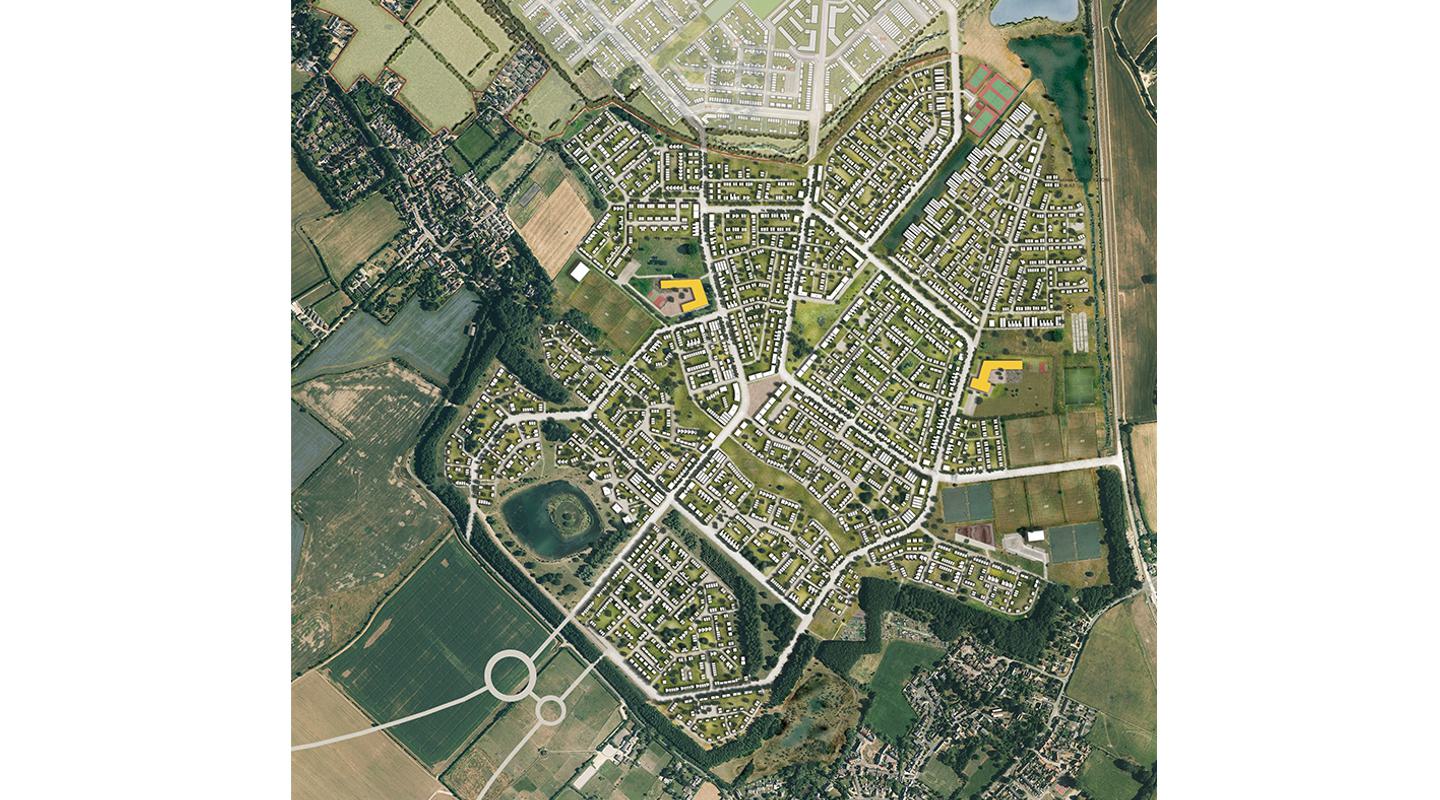 ---
We've learned from initiatives around the country, such as creating low-traffic neighbourhoods and bicycle-friendly environments, building communities around shared facilities, and restricting fast-food outlets around schools. Most of these initiatives, however, have been developed in existing places. At Northstowe, we had a blank canvas and the opportunity to embed healthy living and wellbeing attributes from the start.
With the aim of making the greatest difference to the greatest number of people, our approach centred on variety and contrasts to help everyone meet their own personal needs. By setting the right platform for future development, building in essential principles and a wide variety of opportunities early on, we ensure that future residents have greater choice when they come to live here.
---
Active travel
One of the fundamental principles of Northstowe is that it should be a very walkable and cyclable community. People can still use their cars if they need to but alternative means of transport should be an easy and attractive choice. The urban areas are a walkable grid of streets to encourage ease of use for pedestrian and cyclists, and give them priority by creating a connected network of legible streets that provide a safe cycle and pedestrian environment.
Cycle routes are added at a very early stage but simply creating pathways isn't enough. Commuters need access to strategic routes; children need safe, traffic-free routes to school; cycle parking needs to be convenient and secure, and allow for a range of bikes and child carriers; and homes need charging points for electric bikes and mobility scooters, and extra storage. Communal cycle storage shared by a number of houses is space-efficient, can overcome design issues, and can help instil a sense of community.
With cycling seen as an essential mode of transport, routes have been laid out to connect key destinations in the town, as well as provide strategic links to the wider context. The network provides a 250m grid of bicycle-friendly routes.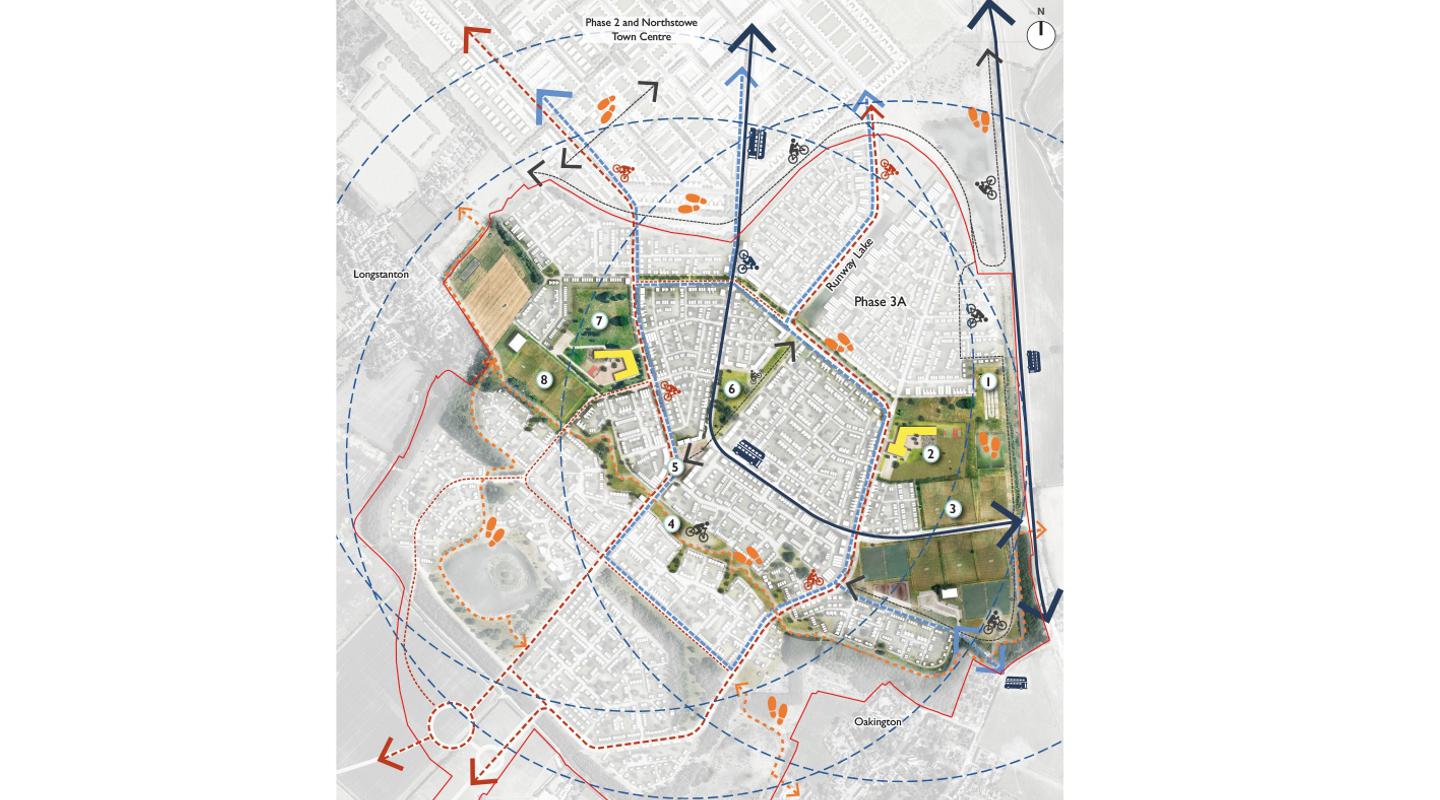 ---
A number of leisure, walking and running routes are incorporated, most of which are car-free. These routes link to the existing network of public rights of way and walking routes, and are supplemented by safe footways alongside streets and comfortable shared surface spaces. They allow for walking, dog walking or jogging, and are intended as safe and stimulating circular routes.
Greenways are an important element of the movement network. They're linear green corridors of public open space framed by residential development. The character of the greenways varies in nature, as a reference to the local vernacular of the landscape. Swales are interspersed with wildflower meadows, lawns, footpaths and cycleways. They also feature amenity areas of open green, community orchards, hard landscape areas, and play spaces to providing opportunities for informal recreation.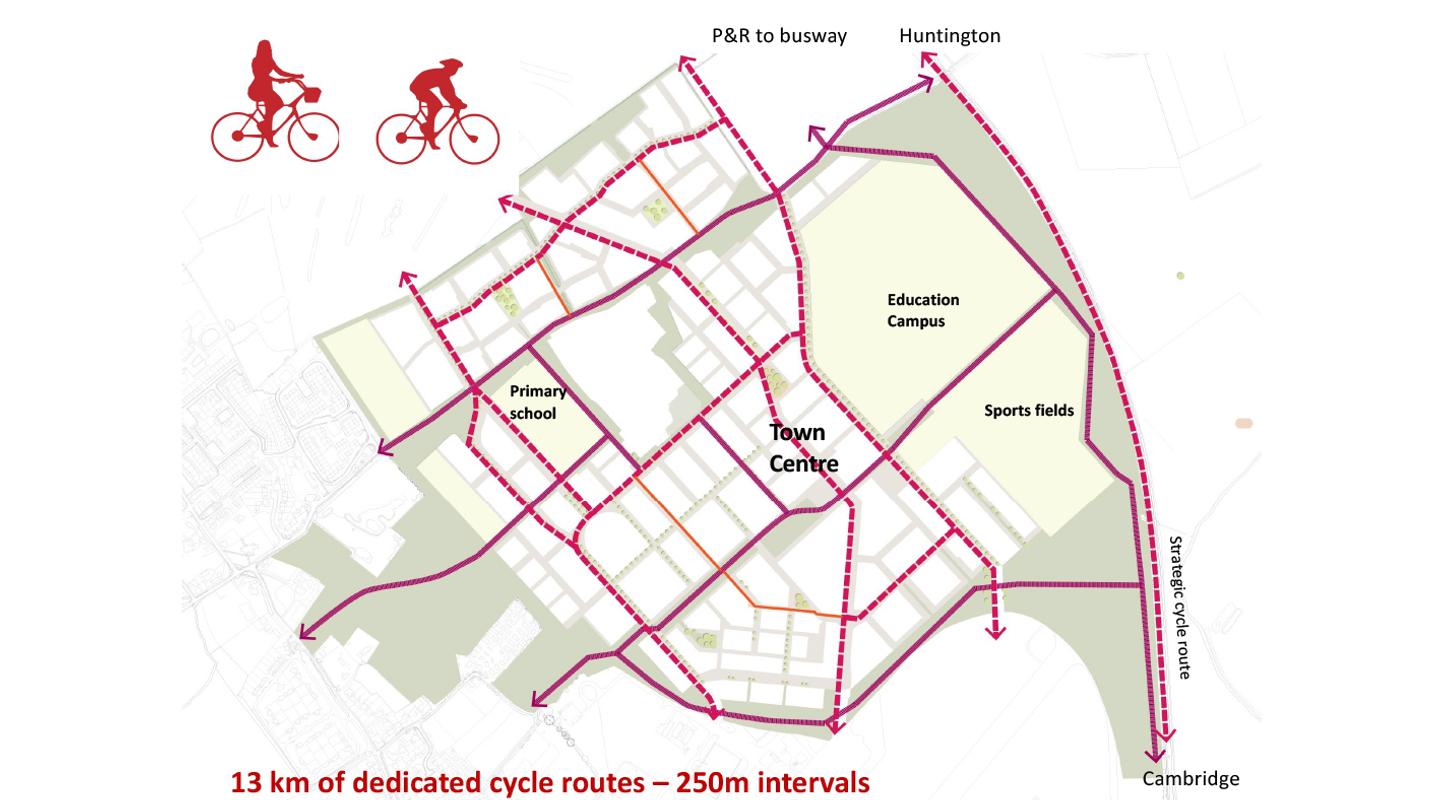 ---
Density
Increasing density creates neighbourhoods that are more walkable. Of the 8500 new homes in Phases 2 and 3, none will be further away than a 15-minute walk and four minutes' cycling distance from either the town or local centres, schools and stops of the guided bus. We've used variation in character to help deliver streets and spaces that are safe and interesting to walk along. Northstowe Phases 2 and 3 provide an average density of 45 units per hectare. This will be achieved mostly through low-rise urban family houses, which are two to three storeys high and create compact urban environments.
Within the average density, particular care has been taken to deliver variety of character, with higher density flatted development in centres and low-density areas that deliver houses in larger gardens, and greater integration of existing landscape features. Density not only helps walkability but has also allowed us to provide more open space than policy required.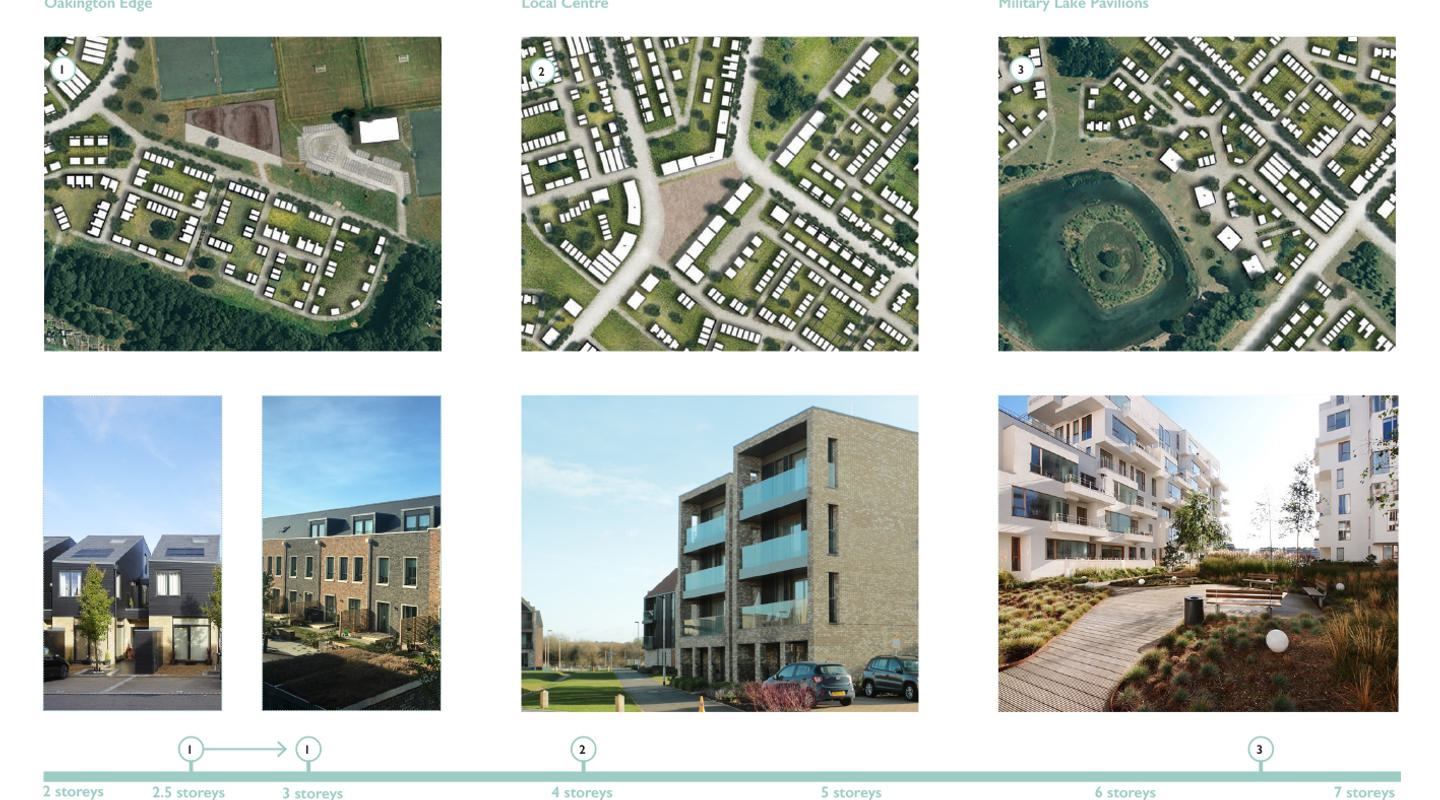 ---
Formal sports and activity
Building on the steps above for offering opportunities for active travel, there is a specific emphasis on encouraging day-to-day active lifestyles across the new community. Research has shown that activity integrated into daily life is more effective and reach a wider percentage of the population than formal organised sports.
The masterplan for the southern neighbourhood puts an emphasis on opportunities for activity across all ages and abilities. Many policies across the country remain focused on formal sports provision. Policies require a set hectarage of sports field, catering for football, rugby and cricket. This is an outdated and singular approach, as it focuses on a small percentage of the population. Only one in nine adults participate in formal sports and participation is much lower among teenage girls. Professionally, there is a growing focus on improving health and wellbeing nationally, as a result of increasing levels of obesity and inactivity, and the need to plan opportunities for more active lifestyles (sport and physical activity) into new and existing communities.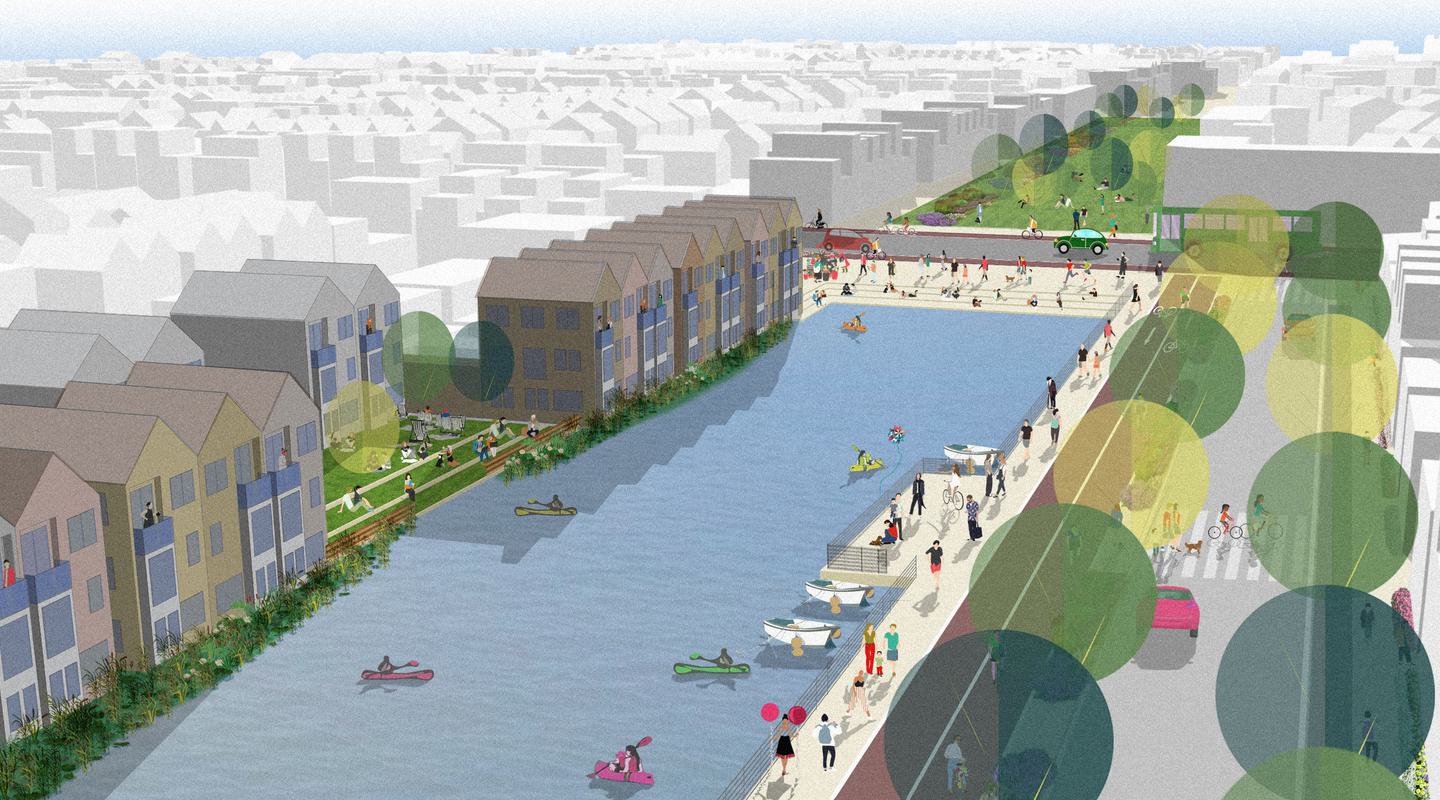 ---
In response, our open space strategy defines formal, semi-formal and informal open spaces. Formal open space includes traditional playing fields. Semi-formal areas provide a range of opportunities for less structured activity, including fitness trails, table tennis and outdoor gyms. These areas are integrated into a network of softer, informal areas, including orchards and opportunities for walking. These are more likely to be used by the older generations and those who are obese. Those who are most sedentary and therefore at risk of obesity benefit the most from increased activity, with even small increases in walking and cycling helping health. It's important to promote regular exercise through offers that all age groups find consistently attractive.
Most importantly, sports facilities are organically embedded into the urban fabric – from balancing ponds that can be used for kayaking to an urban running track and the possibility for park runs through the new neighbourhood. They do not need to be in isolated locations requiring special trips.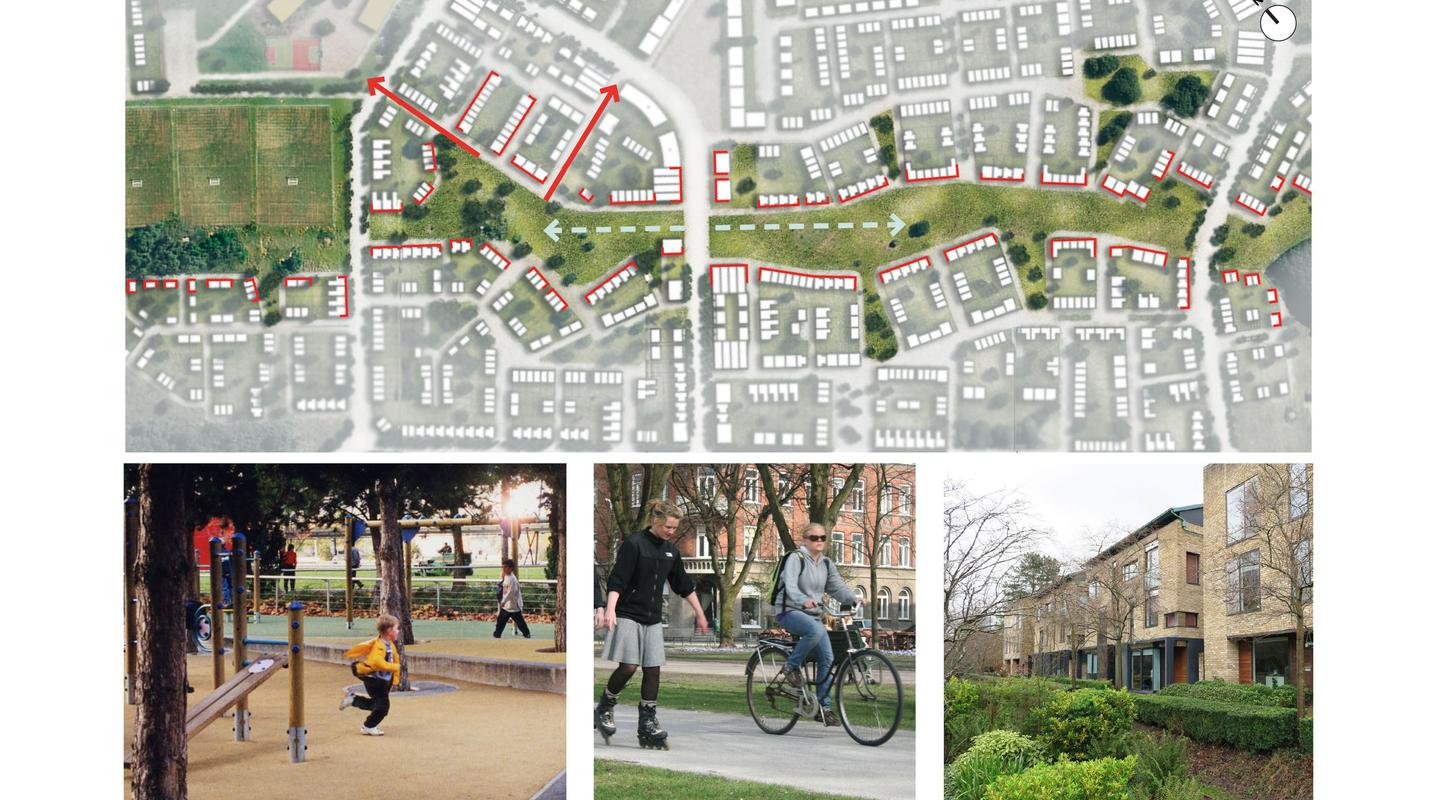 ---
Being closer to nature every day
With the link between wellbeing and the natural world widely established, the Northstowe masterplan focuses on a variety of green spaces and access to nature – from private gardens, roof terraces and town parks to greenways, a water park and natural green space.
Measures to provide contact with nature are one of the cornerstones to creating a Healthy New Town. The Water Park and Runway Lake not only provide essential water attenuation and flood alleviation but they also offer ecological, recreation and amenity value. Large attenuation ponds dominate the park and adjacent neighbourhood. Within the waterpark, graded pond edges are shaped to provide a rich ecological environment of wetland, riparian and aquatic vegetation, in addition to opportunities for access and recreation. The Runway Lake is envisaged to provide opportunities for outdoor swimming and boating, too.
Benefits to physical and mental health of contact with nature can be substantial and are well documented. This ranges from direct benefits, such as reduced stress, to the indirect benefits afforded by provision of attractive natural environments that encourage people to be active, and experience positive social contact and a sense of achievement. Spaces will contribute to a 'sense of place', engendering feelings of pride and an increased commitment to shared stewardship.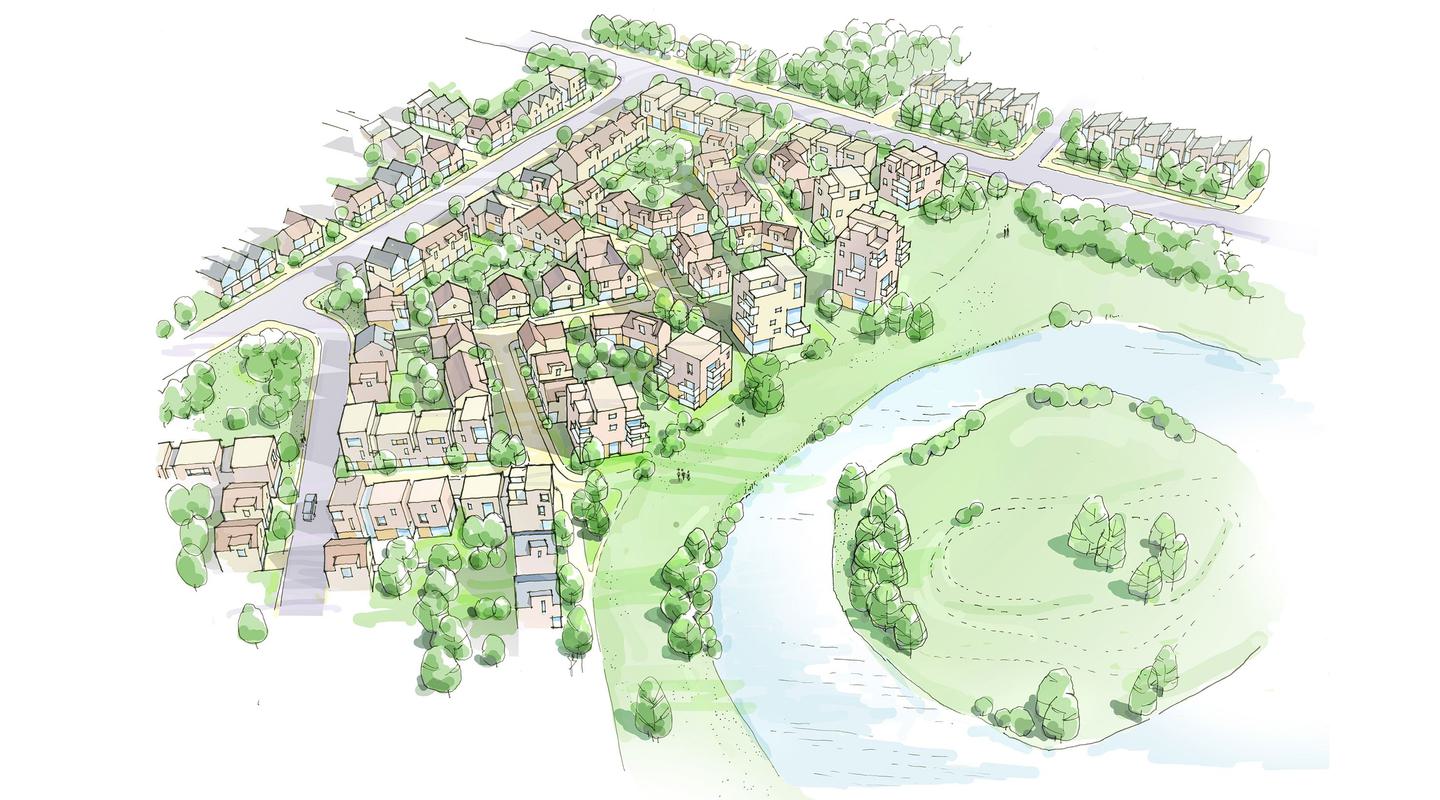 ---
Being social
Shared cycle storage and bins for houses and flats is one suggestion made in the Design Code, seeking to overcome not only well-known design constraints, but also generate community interaction. Successful examples can be found, although mostly in Europe, showing that where these service functions have been designed to be attractive and communal assets, they can foster positive resident interaction and sharing, as well as a sense of ownership.

Meanwhile, it's important not to overlook less attractive features. We've made sure public toilets, adult and baby changing facilities, and drinking fountains are a mandatory requirement in central locations. Many studies have highlighted a lack of public toilets, increasing the risks of loneliness and isolation for fear of going out, particularly prevalent among the older generations. Very simple steps can be taken, such as regular siting of benches and conveniences to make leaving home less challenging and isolation less likely. It's worth making the effort to negotiate various hurdles, as it can make an enormous difference to people's lives.
Northstowe's masterplan focuses on a wide range of opportunities to be social – from formal spaces to more informal areas; for larger groups of people to congregate, as well as making small interactions easy.
---
Making it happen
Our detailed masterplan created a robust framework for delivery, identifying the distribution of homes and potential housing mixes and typologies. This work informed infrastructure planning, viability assessments, long-term management and delivery decisions.
In addition to our masterplanning work, we have provided planning support throughout the delivery of Phase 2, including the discharge of all pre-commencement planning conditions and obligations. This involved close collaboration with the LPA, key stakeholders and technical teams. Our scope included:
Preparation of a detailed programme for discharge of condition and planning obligation submissions, including triggers and information requirements.
Identifying submission groupings and opportunities to rationalise and condense the programme.
Coordination and submission of all applications to discharge conditions and obligations.
Tracking progress by Homes England, their contractors and development partners to ensure development can proceed on programme.
We've also led the preparation and submission of two major Outline Planning Applications for Phase 3, which includes 5,000 homes, a local centre, three primary schools and a wide range of other facilities and infrastructure.
Take a look at our video, providing an overview of Homes England's proposals for Northstowe Phase 3A and 3B.
Awards
---

Shortlisted for Practice Award: Urban Design Group Awards 2018

---

Shortlisted in the 'Award for Planning for Increased Housing Delivery' category at the Planning Awards 2021

---

Finalist in the Excellence in Public Health and Wellbeing category at the Landscape Institute Awards 2021
Core Team
Some of the key people that helped make this project happen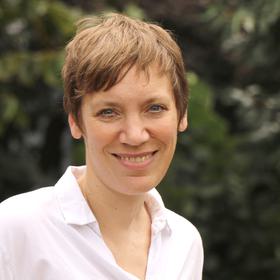 Start the conversation...