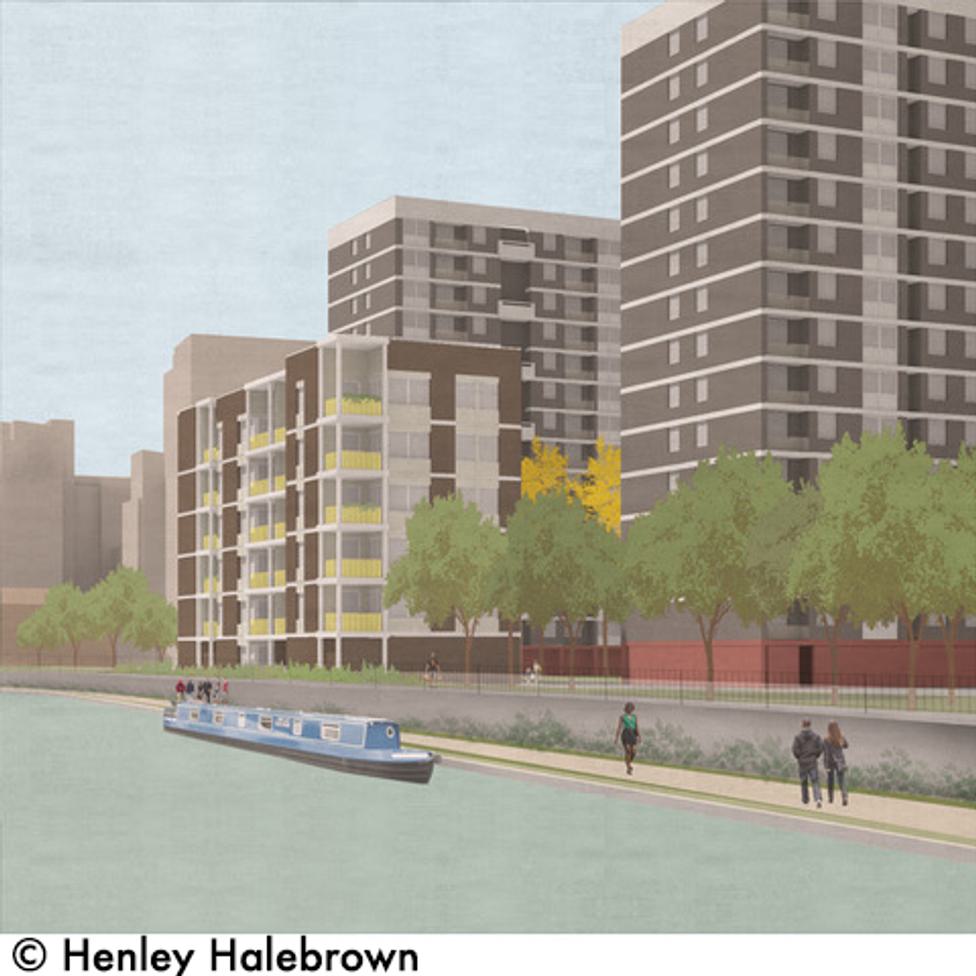 Approval for new Hackney homes at De Beauvoir Estate
Plans for a new infill development creating 189 new homes in the De Beauvoir Estate in Hackney have been approved.
The scheme, which is being brought forward by Hackney Council, Tibbalds Planning and Urban Design, Henley Halebrown and Stephen Taylor Architects will provide nearly 19,000 sq m (204,514 sq ft) of high quality, new residential space including a total of 189 mixed-tenure homes, a further 593 sq m (6,383 sq ft) of non-residential floorspace as well as additional green spaces and new play areas.
Following extensive local engagement, the development will deliver six high quality new buildings that respond to the character and existing housing on the estate by making use of five undeveloped and unused plots without demolishing any existing homes. The scheme will help to improve the urban environment around the blocks, creating more active street-level frontages and providing high quality public realm that integrates the current estate buildings with the new developments and the surrounding streets.
Half of the new homes will be affordable, with 59 being social rented homes and the remaining 36 residences shared ownership. The development is tenure blind and all social and affordable housing will be dispersed across the site in order to provide a mixed and balanced community.
The designs were shaped by local residents during more than four years of consultation. Council tenants living on the De Beauvoir Estate will be given first choice on the new Council homes where their current home doesn't meet their needs, for example due to overcrowding or for medical reasons.
Cllr Guy Nicholson, Deputy Mayor and Cabinet Member for Delivery, Inclusive Economy and Regeneration said:
''Hackney is facing a real need for new homes that meet the needs of our growing community. Many families in or around the De Beauvoir Estate live in homes that don't meet their needs.
"These plans will not only provide modern, suitable and genuinely affordable homes within the community, but are also part of a wider investment to provide improved homes and better community facilities so the whole estate can benefit.
"Despite the challenges caused by Brexit, coronavirus, the cost of living crisis and a continued lack of government funding for social housing, Hackney is still building – I'm proud that the Council is still working to deliver the next generation of Council homes and overcoming the government's continued failure to invest in new Council homes.
"We are as determined as ever to not just deliver on the current housebuilding plans but to expand them further. Every new home that Hackney is building, for social rent, for Hackney Living rent, for shared ownership or for outright sale is an opportunity for a local family to have a safe, secure and long-term roots in the borough, keeping our borough a place that all of us can be part of.''
Lizzie Le Mare, Director at Tibbalds Planning and Urban Design, the planning consultants for the development, added:
"Repurposing underused parcels of land, such as this infill development at the De Beauvoir estate, and using the space in a more coherent, sustainable manner continues to be an important strand of new Council-led housing in Hackney. These plans will help to provide much needed, high-quality housing that promotes an improved quality of life for both existing and new residents, with strong design principles at their heart."
The De Beauvoir Estate is located to the north of Regents Canal towpath, east of Islington and south west of Hackney central.
These homes will add to more than 1,000 homes started or completed by the Council since May 2018. More than half the homes the Council builds are for genuinely affordable Council social rent, shared ownership or Hackney Living Rent.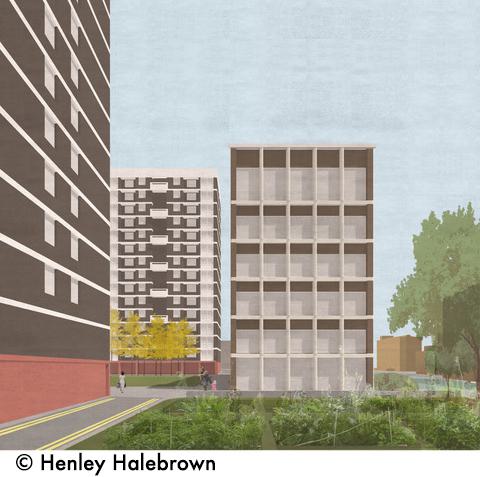 The approval for new Hackney homes at De Beauvoir Estate has featured in Property Week and React News
_
Related Updates
Stay In Touch
Sign up to our Newsletter
Subscribe to our newsletter to receive updates about making people friendly places.