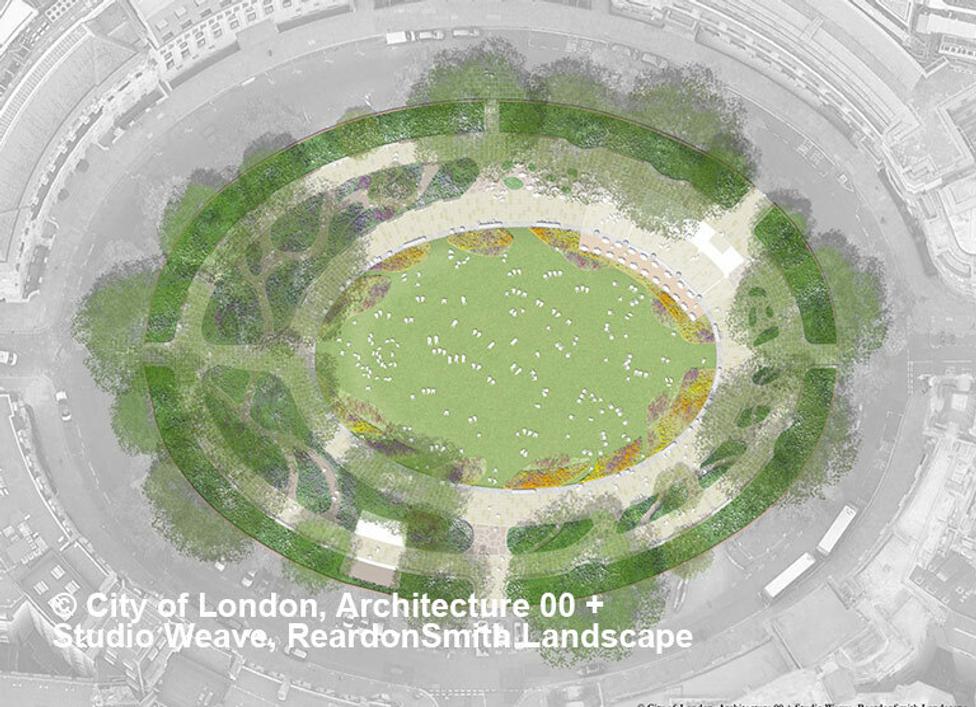 Approvals for reinstatement of key City of London public space
Planning permission and listed building consent have been granted by the City of London for the reinstatement and regeneration of Finsbury Circus Gardens. A substantial area of the Gardens - a registered Park and Garden that includes a listed fountain and another that is a non-designated heritage asset - has been closed for many years, to allow Crossrail tunnelling beneath. While this has been going on, a competition has led to a new pavilion being designed and landscape and heritage plans for the restoration of the Gardens put together.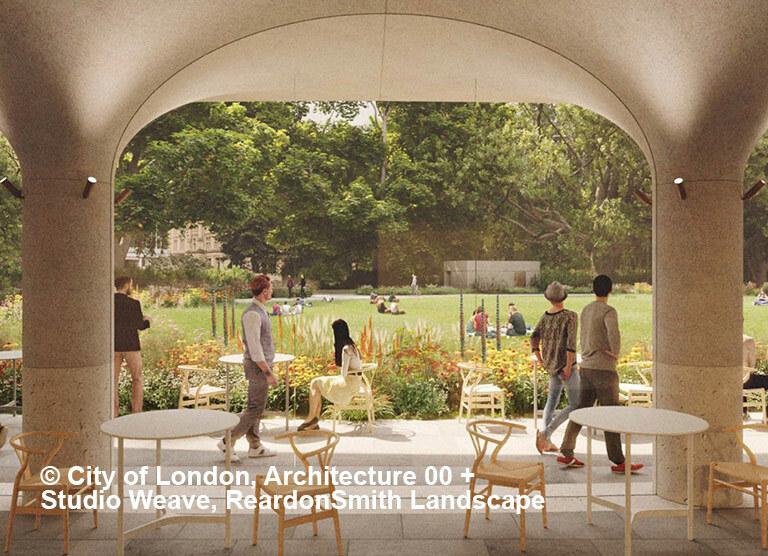 The planning team at Tibbalds Planning and Urban Design advised the City Corporation as applicant, working closely with the design and heritage team that included Architecture 00 + Studio Weave, Reardon Smith Landscape, and MOLA. We contributed to the application submission and coordinated follow-up responses to wide-ranging queries from City of London planning and conservation officers, and Historic England. The positive outcome of the team's work will help create a public space that is designed for the 21st Century, facilitating a wide variety of community uses and catering for the increased intensity of use that will result once Crossrail opens.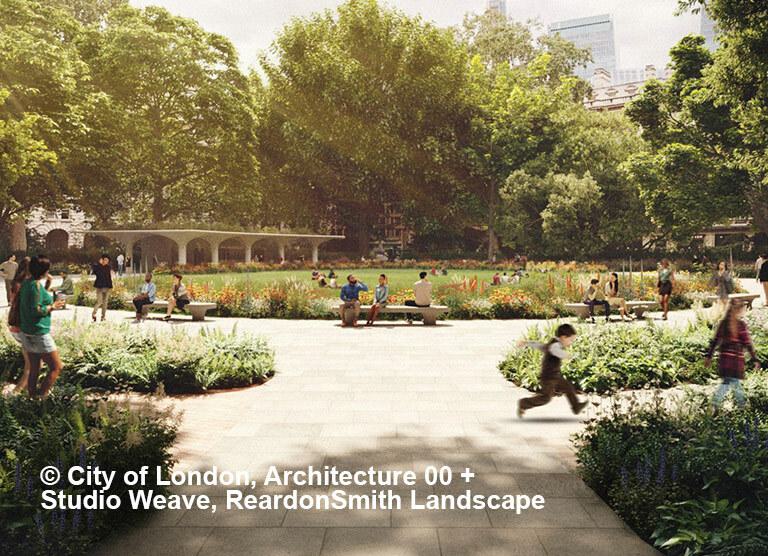 Related Updates
Stay In Touch
Sign up to our Newsletter
Subscribe to our newsletter to receive updates about making people friendly places.