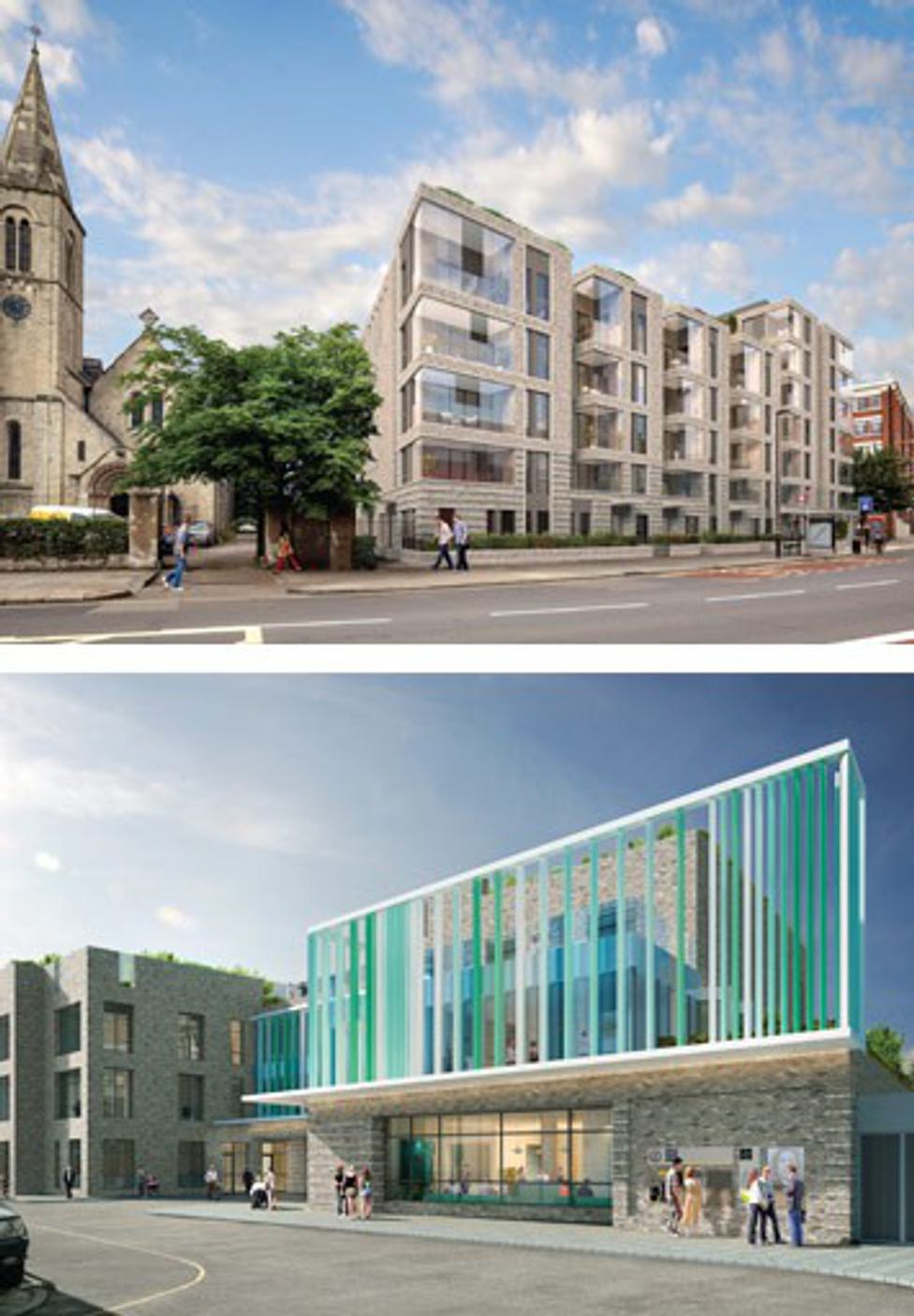 Camden's first ever Centre for Independent Living granted planning permission by Planning Committee
Tibbalds with Camden Council has secured detailed planning permission (subject to legal agreement) for a new community resource centre at Greenwood Place in Kentish Town. The development provides a unique opportunity to bring about new and improved community facilities for the benefit of many of Camden's residents, as well as housing, including much needed affordable mobility flats for people with social care needs.
The design was led by PKCO Architects. Other team members were Chris Blandford Associates, Campbell Reith and TGA M&E Engineers.
The new Centre, which is part of the Council's Community Investment Programme (CIP), is due to open in 2015. It will provide purpose built premises for adult social care day services including Camden's first Centre for Independent Living, providing services and shared facilities to support, enabling people with disabilities to live as independently as possible. The centre will also provide opportunities for a social enterprise and access to work and training. The design also includes a mix of external spaces for gardening activities, sensory experience and socialising.
The design of the new building ensures that existing employment activities within the Kentish Town Industry Area are not prejudiced, and are strongly supported through significant improvements to the public realm for the benefit of all people and businesses using Greenwood Place.
The new building is designed to the highest accessibility standards, informed by an extensive engagement process with service users who contributed significantly to the design process. The Centre achieves a BREEAM Excellent rating, and incorporates a combined heat and power energy centre to serve the centre and the new residential scheme, with capacity to expand to heat and power neighbouring developments.
The proposals also include the redevelopment of the Highgate Day Centre site (whose users will decant to the new Centre upon its completion) to provide 43 residential units and a street front premises allied to the function of the Centre, which will provide an opportunity for social enterprise.
The design of the residential building has been developed to respect and enhance the setting of the listed Apostolic church and to ensure that adjacent employment uses are not prejudiced, whilst ensuring environmental comfort for residents. The incorporation of glazed-in winter gardens further supports this requirement and adds an additional level of quality and year round amenity for residents. Roof terraces provide high quality communal amenity space, and green roofs add to biodiversity.
Related Updates
Stay In Touch
Sign up to our Newsletter
Subscribe to our newsletter to receive updates about making people friendly places.