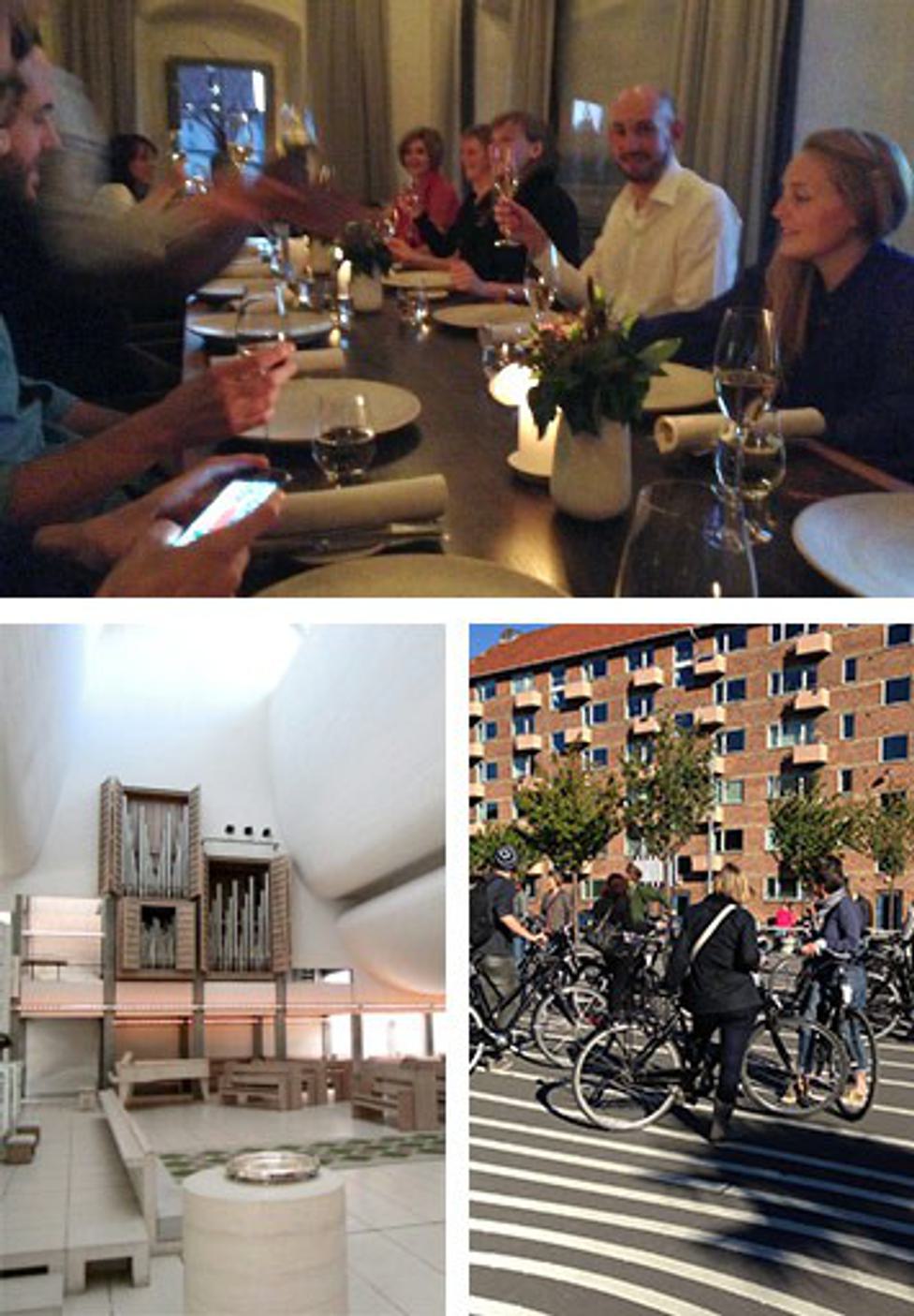 Tibbalds visits Copenhagen for our annual study trip
To help mark our 10 year anniversary, the Tibbalds team travelled to Copenhagen for their annual study trip in September.
We toured the harbour on a special boat trip and particularly enjoyed seeing new housing and mixed use schemes in the south harbour. The team also had a fantastic time cycling around other areas of the city, taking a look at a number of recent interesting developments, buildings and other interventions.
Tibbalds director Jane Dann made a point of visiting the beautiful Bagsverd Church, designed by Jorn Utzon.
As the culmination of our visit and to celebrate 10 years hard work by the team we enjoyed an amazing 21 course meal at the world renowned restaurant Noma.
Related Updates
Stay In Touch
Sign up to our Newsletter
Subscribe to our newsletter to receive updates about making people friendly places.