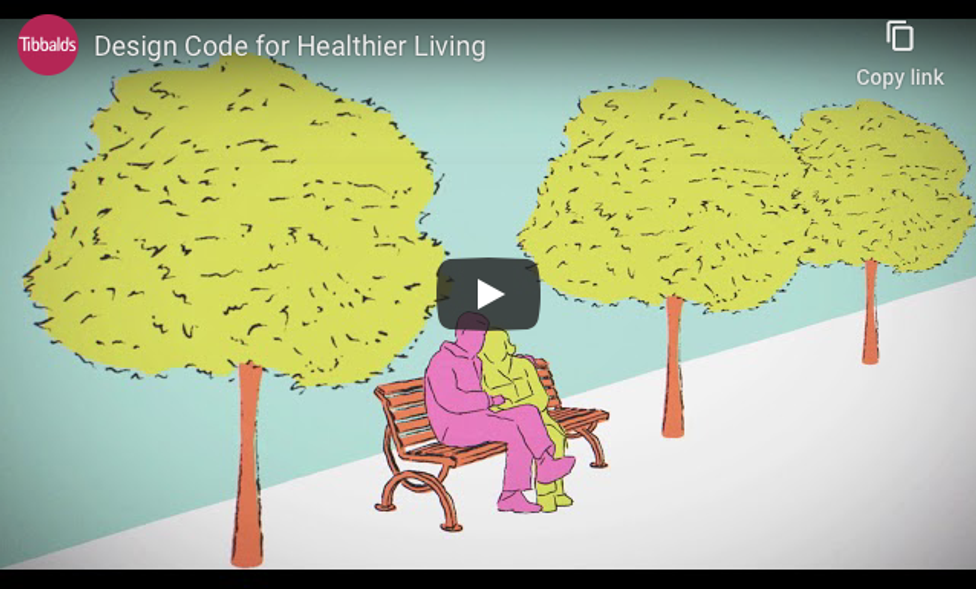 Our Design Code is a Finalist of the National Urban Design Awards.
Our Design Code for Northstowe is a Finalist of the National Urban Design Awards. Look at our animation illustrating our vision for a healthy place.
The National Urban Design Awards are an opportunity to reach out to members and draw upon the best in emerging urban design practice from the industry, students, writers and their publishers. The awards remain true to the UDG's goals of recognising and rewarding the very best in urban design practice and encouraging collaboration, innovation and the sharing of ideas.
Northstowe is a new town in Cambridgeshire, promoted by Gallagher and Homes and Communities Agency (HCA). It will be the home of around 25,000 people and is one of the NHS's Healthy New Towns (HNT). The objectives of this programme are to go beyond existing good practice and develop new and creative approaches that offer the potential to contribute to healthier places. It is also to drive closer collaboration between local authorities, planners, developers and the NHS.
Northstowe HNT specifically focuses on the health and wellbeing objective around reducing obesity and the wellbeing of older people. The aim is to help people to make healthy choices via environmental change.
Our Design Code for Phase 2 is an important bridge between the outline planning consent and detailed proposals for Northstowe. It is an appropriate forum for embedding principles of healthy neighbourhoods. The final document demonstrates how these objectives can be embedded in design requirements at a strategic as well as detailed level.
At a first glance, the principles of promoting healthy and active lifestyles appear to be already embedded in a best practice masterplanning approach, such as access to green infrastructure and routes for walking and cycling. Research has shown that key influences on increased activity are the development density, permeability, access to public transport and increased number of parks. The Design Code for Northstowe Phase 2 demonstrates that a focus on health and wellbeing can enhance masterplanning practice and take it a step further towards delivering healthy places.
Related Updates
Stay In Touch
Sign up to our Newsletter
Subscribe to our newsletter to receive updates about making people friendly places.