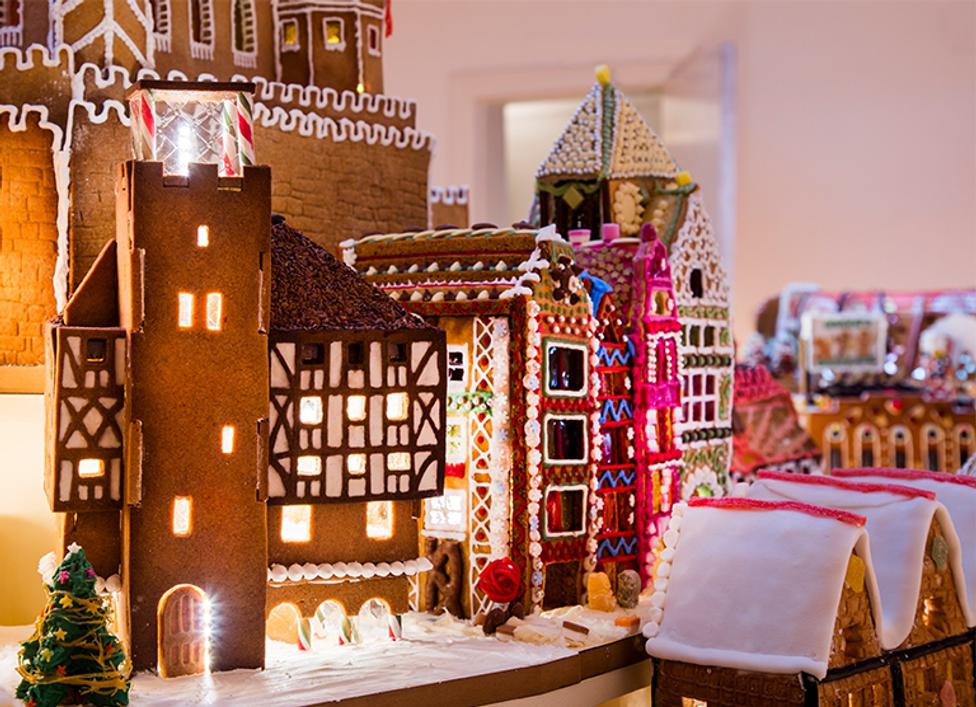 Gingerbread City 2018
"Roll up, roll up – your dough and your sleeves – the most magically edible city is coming back to town!

This December, the Museum of Architecture will present Gingerbread City 2018, the most scrumptious and sweet city you can imagine!"
Now in its third year, Gingerbread City is an annual celebration of place, intended to get people who don't normally spend much time looking at their environment to think more about the kind of places they live, work and play in, how these are created and how they impact on us all.
Hosted by the Museum of Architecture and masterplanned by Tibbalds, The Gingerbread City at the V&A is an exhibition brought together by the gingerbread creations of architects, designers, urban planners, engineers, and landscape designers with the aim of connecting the public with architecture in a festive exhibition.
Each year the city takes on a new, relevant theme, this year's being: Imagining the Future City. Read more about the masterplanning of this year's city and about the plots in a recent Tibbalds blog post here.
This year the exhibition will be held in the V&A Museum, from 8th December 2018 – 6th January 2019. Tickets to the exhibition at the V&A are booked through the V&A website here, and the Museum of Architecture are also running Gingerbread House-making Workshops for families.
The fun family workshops are taking place on the 8th, 9th, 15th, 16th, 22nd, 23rd, 28th, 30th December and 5th, 6th January for 5-17 year olds. Workshop tickets cannot be purchased at the V&A so advance booking online via Eventbrite essential, which you can find here.
The full masterplan and plot details can be viewed at www.thegingerbreadcity.com
Related Updates
Stay In Touch
Sign up to our Newsletter
Subscribe to our newsletter to receive updates about making people friendly places.