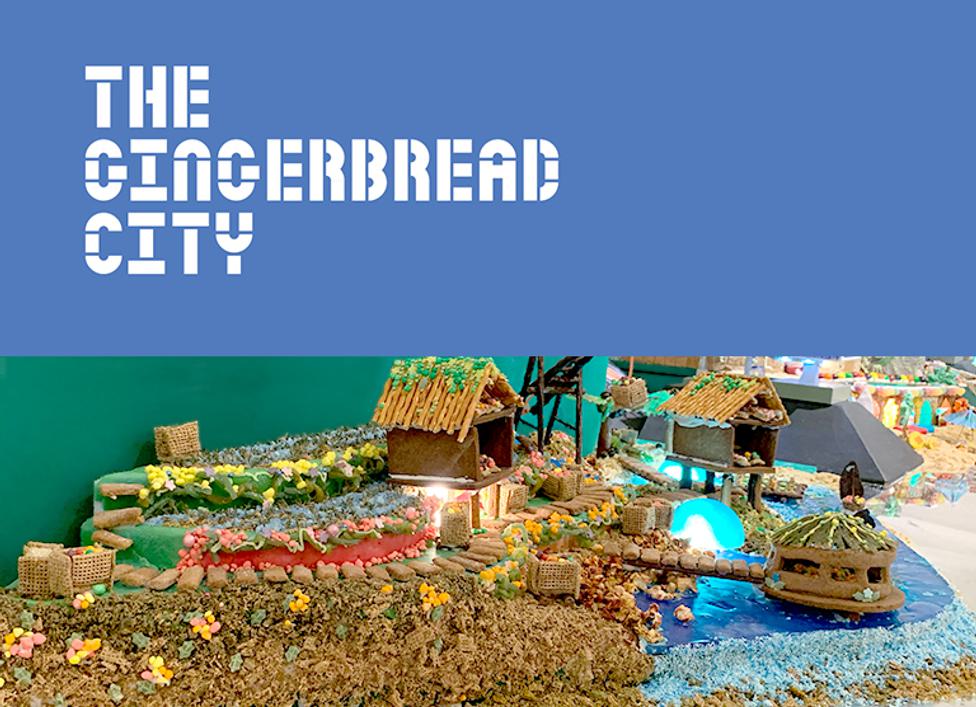 Gingerbread City returns for 2022!
Gingerbread City - masterplan designed by Madeleine Kessler Architecture and Tibbalds Planning and Urban Design, is now open to visitors.
This year, the Museum of Architecture is taking a global perspective and has challenged participating architects to design and build in one of five different climate zones: Polar, Continental, Temperate, Dry and Tropical.
Tibbalds have been involved in the masterplanning of the city for the past six years, and it brings design challenges that are very different to our other urban design projects! We are thinking differently about how we build around the world, taking into account local resources, building methods and the environment in order to act on the climate crisis.
Tibbalds' plot is located within the 'Tropical' zone and is all about productivity in the face of changing and increasingly challenging conditions.
Our design features an abundant, dynamic, and productive landscape that provides the city with fresh food that keeps growing in the face of a changing climate. Designed to be resilient against coastal flooding, the farm's innovative design includes floating allotments, raised huts and much more to protect and support our farming community from rising water levels.
This year the exhibition is being held at 6-7 Motcomb Street, Belgravia, London from 3rd December 2022 until 2nd January 2023 - so get your tickets and don't miss out!
Related Updates
Stay In Touch
Sign up to our Newsletter
Subscribe to our newsletter to receive updates about making people friendly places.