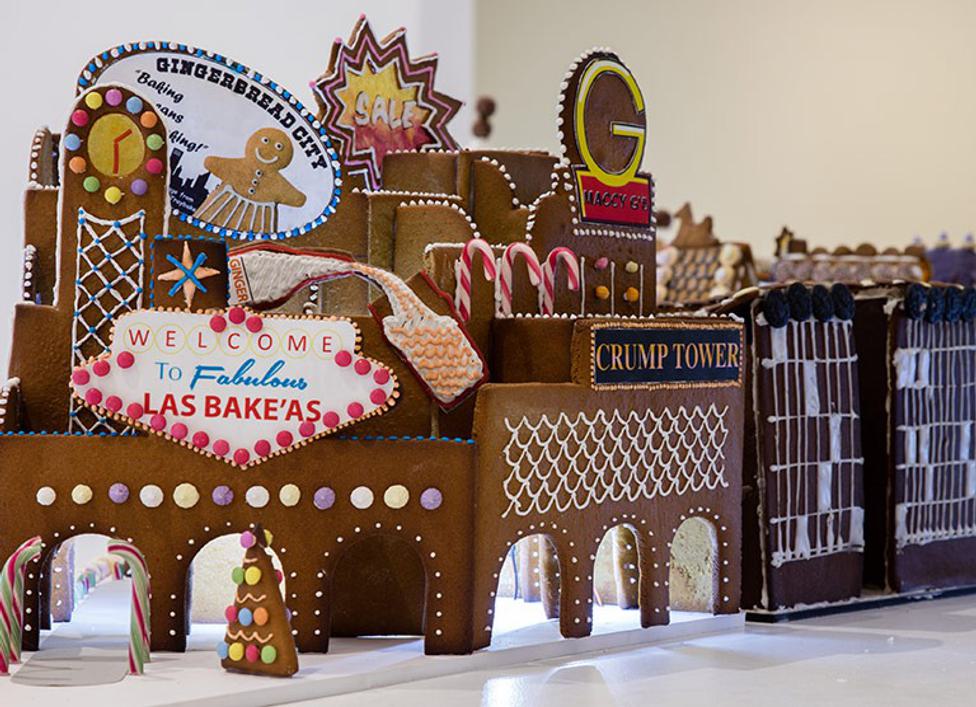 Gingerbread City returns with masterplan designed by Tibbalds!
Building on the success of last year's event which attracted over 16,000 visitors, Tibbalds are excited to be headline sponsor and masterplanners of the Museum of Architecture's Gingerbread City 2017.
The theme for this year's masterplan is 'Health and Well-Being', which is broken into four distinct pieces; an Old Town, the New Town, the Eco Town and the Energy Town each coming together to produce the finished city.
The city features a number of landmark buildings including towers, a stadium, an ancient castle, brewery and bridges. The distinct parts of the City allow for a hierarchy of spaces, each connected by a series of open spaces and sustainable transport modes.
Plots are available for purchase now and are selling out fast – so why not take a look at our masterplan, choose which gingerbread building you would like to build and get involved in creating an inspiring city for young and old to enjoy!
The event is also hosting Gingerbread House Workshops where children can create their own gingerbread house to take home. The workshops will take place from 9th – 22nd December and include free admission to the exhibition.
The Exhibition opens to the public from 6th December, then will be open Mondays to Saturdays 9:30am to 7:00pm and Sundays from 10:00am to 6:00pm.
The venue is ​located at 27 Thurloe Street, near South Kensington tube station.
Admission: £3 entry, online booking fee may apply, and tickets can be purchased at the door. Children 2 and under go free.
All proceeds go towards the Museum of Architecture Charity.
To purchase a plot and find out more details about the event and workshops, please visit the Gingerbread City website.
Related Updates
Stay In Touch
Sign up to our Newsletter
Subscribe to our newsletter to receive updates about making people friendly places.