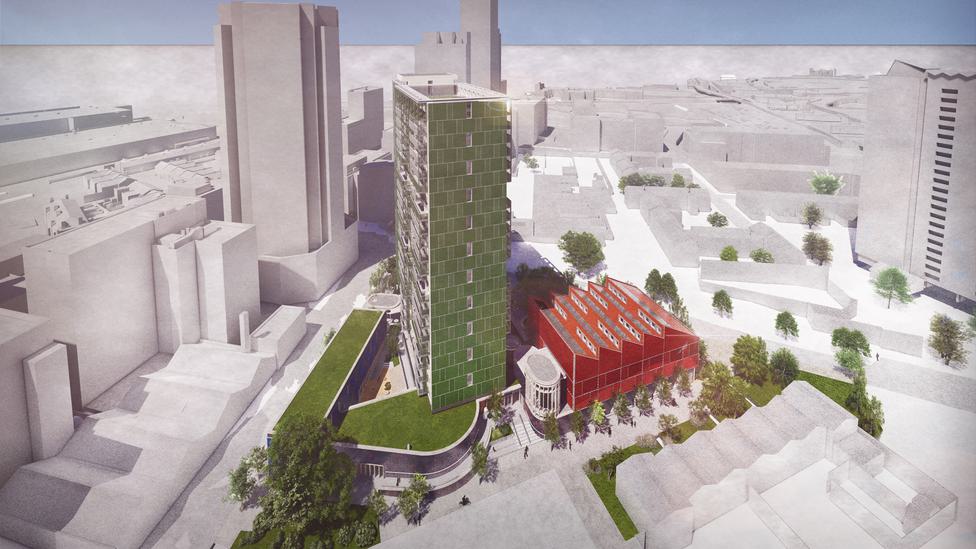 Go ahead for first phase of Carpenters Estate regeneration
The LLDC Planning Committee has this week approved Newham Council's proposals to restore James Riley Point, a high-rise building on the Carpenters Estate in Stratford.
Alongside a state-of-the-art community and sports centre, James Riley Point signals the start of London's most significant estate regeneration programmes on the Carpenters Estate.
It means that the Council's wholly-owned housing delivery company, Populo Living, can action the start of works on the long-neglected high-rise in the coming months, providing 136 homes of which 94% will be affordable.
Works on the 23 storey high-rise will see the existing 1960s building stripped back to its concrete frame and transformed to a modern sustainable structure with increased space, larger balconies and four additional flats.
A brand new community centre is also part of the restoration plans, providing a new home for the pioneering Carpenters and Docklands Centre which will include a new sports hall, a 5-aside football pitch and facilities for an after school club and café for young people living on the estate as well as local residents.

Tibbalds Planning and Urban Design is leading the Carpenters Estate project team and acting as planning consultant for the project, working closely with Procter & Matthews Architects, EDC Architects and LDA Design.
Lizzie Le Mare, Director of Tibbalds, said: "These proposals are a step change for the area and will kickstart the regeneration of the Carpenters Estate that the community has been waiting years to see. The planning application is the result of years of careful thought and consultation with residents, and the decision to repurpose an existing building means some local history and identity can be retained while still providing high quality homes to modern standards with significant environmental benefits."
Related Updates
Stay In Touch
Sign up to our Newsletter
Subscribe to our newsletter to receive updates about making people friendly places.