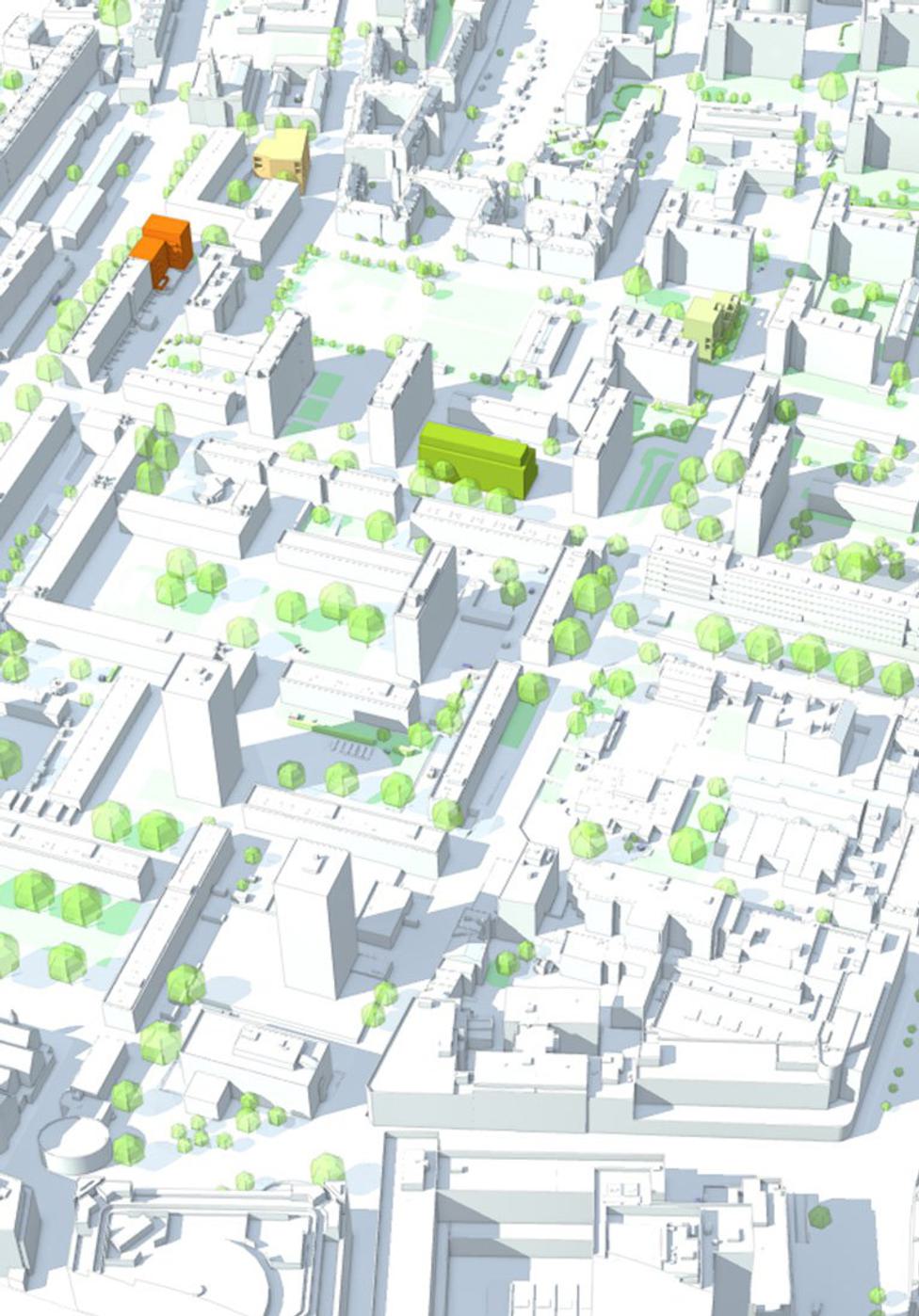 Green light for Regent's Park Estate regeneration
Plans for the regeneration of the Regent's Park Estate in London, developed by Tibbalds Planning and Urban Design, have been approved by Camden Council.
The Regent's Park Estate is a large post-war estate owned by Camden Council, which sits between Euston Station and Regent's Park. It currently includes 2,200 homes across 49 residential blocks, within an overall area of around 15 hectares. The estate retains a variety of features, squares and spaces from John Nash's original 1810 scheme, although few buildings from that era remain.
This development will provide 116 high-quality new homes for those residents directly affected by the proposals for HS2, which will start and terminate at Euston. The new homes, which will all be within a 10 minute walk of residents' existing homes and delivered ahead of the HS2 proposals, will be provided across eight different sites within the estate, alongside public realm improvements.
Alongside housing, the plans will also include a replacement public house on Albany Street, two new commercial units on Hampstead Road, and a replacement community facility, which will be located in a central position on the estate and designed to offer a greater variety of opportunities for residents. The location of the community facility reinforces the important east-west Robert Street route through the estate between Euston Station and Regent's Park.
Tibbalds coordinated and led the design team for the project through from feasibility to planning permission, including organising design competitions for the appointment of architects and landscape designers, delivering a programme of engagement with residents on the estate, and developing a regeneration strategy for the estate as a whole.
Hilary Satchwell, Director at Tibbalds Planning and Urban Design, said: "These plans on the Regent's Park Estate, introduce high-quality contemporary housing, better open spaces and new community facilities for all.
"Through consultation, we've ensured that wherever possible the plans will benefit not only the residents directly affected, but improve the estate for everyone. To do this we focused on two areas in particular – design quality and placemaking – while ensuring we met the tight programme required by the Council in response to the HS2 proposals."
The proposals have been developed by two architectural practices, Mae Architects and Matthew Lloyd Architects, working within an overall urban design framework for the estate developed with Tibbalds. They bring contemporary design to the interesting and varied context of mid-range and taller post-war blocks, listed Nash Terraces and the broader historic context.
The project team also includes East Landscape, Campbell Reith Engineers, TGA Engineers as well as other specialists.
Related Updates
Stay In Touch
Sign up to our Newsletter
Subscribe to our newsletter to receive updates about making people friendly places.