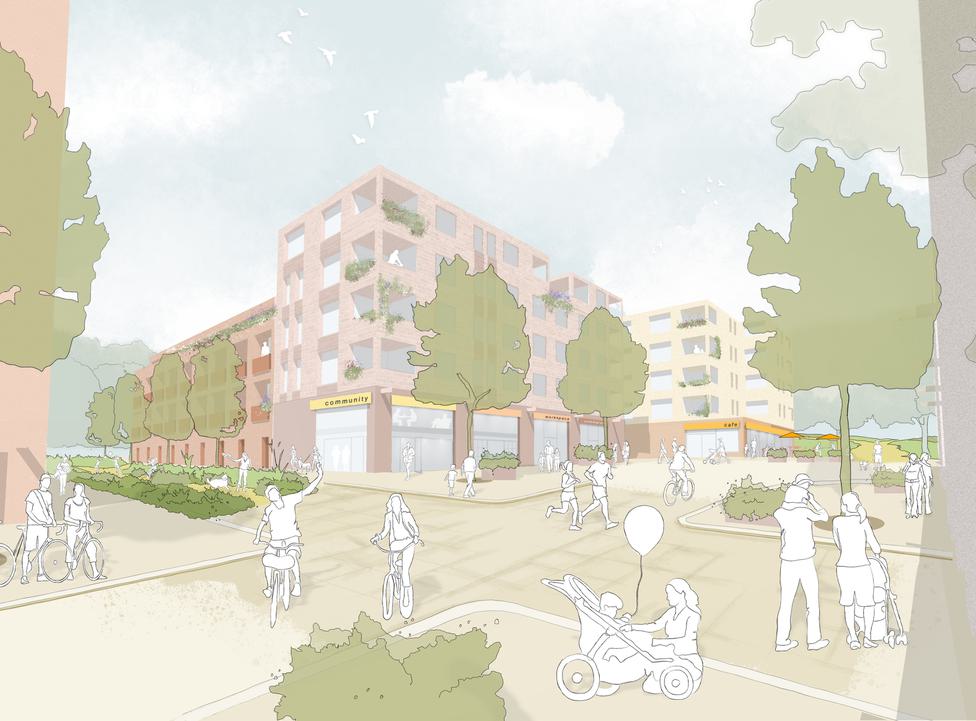 Hemel Hempstead Design Code Adopted - First DLUHC pilot to reach this stage
Dacorum Borough Council has adopted a new Design Code for the Paradise Lane area of Hemel Hempstead in Hertfordshire.
The code, developed by Tibbalds Planning and Urban Design, is one of DLUHC's National Model Design Code (NMDC) Phase 1 Pilots and has now formally become a Supplementary Planning Document and material consideration in determining future planning applications for the area.

It was the first NMDC pilot to follow all three stages of the NMDC process – Analysis, Vision, Code, to have reached public consultation, and to be formally adopted.
It is designed to steer the transformation of this former industrial area around Paradise Lane and Wood Lane into a new mixed-use neighbourhood and place for workspace, increasing housing provision as part of a sustainable community and stitching the area more closely into the wider town centre.
James Doe, Strategic Director for Place at Dacorum Borough Council said: "the Paradise Design Code is the first of its kind to be adopted as an SPD in Dacorum. By taking this action we are able to ensure that proposals for new development in the Paradise and Wood Lane area will be of an exemplar standard of design, and will help to create a high quality urban neighbourhood where people live, work, play and be active."
Jane Dann, project director at Tibbalds Planning and Urban Design, added: "This design code sets out a framework of requirements for new town centre development that will ensure high standards of delivery and create a well-connected, coherent, mixed-use neighbourhood with high-quality buildings and integrated open spaces and landscaping.
"Developed following an extensive local engagement exercise, it codes to create a place that offers options for people to live and work locally and make sustainable and healthy choices, such as being able to walk or cycle around easily.
"It is the first National Model Design Code Phase 1 pilot to have followed all three stages of the NMDC process – Analysis, Vision, Code – when looking at a neighbourhood-wide approach and, having now been adopted, should provide a useful resource for areas across the country facing similar challenges."
Related Updates
Stay In Touch
Sign up to our Newsletter
Subscribe to our newsletter to receive updates about making people friendly places.