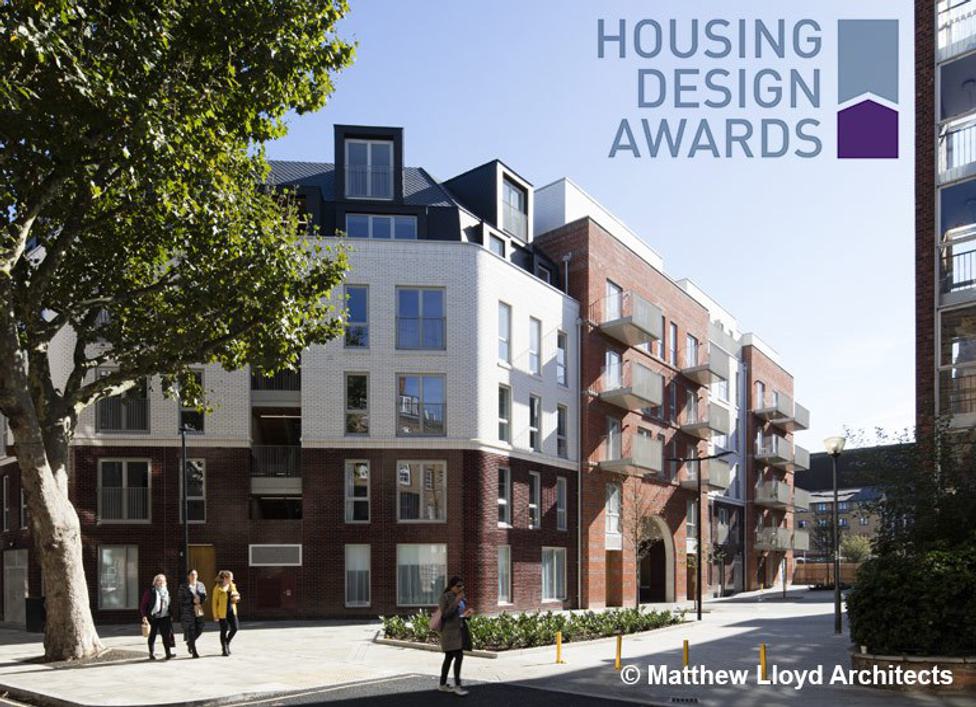 Housing Design Awards 2018: Bourne Estate Awarded Overall Winner and NHS 70 Winner
The regeneration of the Bourne Estate in Holborn, London, has been awarded Overall Winner and the NHS 70 Winner of the Housing Design Awards 2018.
The Bourne Estate Regeneration project has delivered 75 new mixed tenure homes through sensitive redevelopment of the southern portion of the grade II estate.
Tibbalds Planning and Urban Design led and managed the planning and design process working in close collaboration with London Borough of Camden planning officers throughout the project.
The final design of the spaces and buildings has taken on board local community and key stakeholders views, as well as officer and Historic England feedback. The project has helped to turn the southern area of the estate into a high quality environment and deliver much needed affordable homes.
The Housing Design Awards were created to drive quality during the rebuild of post-war Britain. The NHS 70 Award focuses on the planning and design of healthy homes to reflect its Healthy New Towns programme.
More information can be found on the Housing Design Award website here.
Related Updates
Stay In Touch
Sign up to our Newsletter
Subscribe to our newsletter to receive updates about making people friendly places.