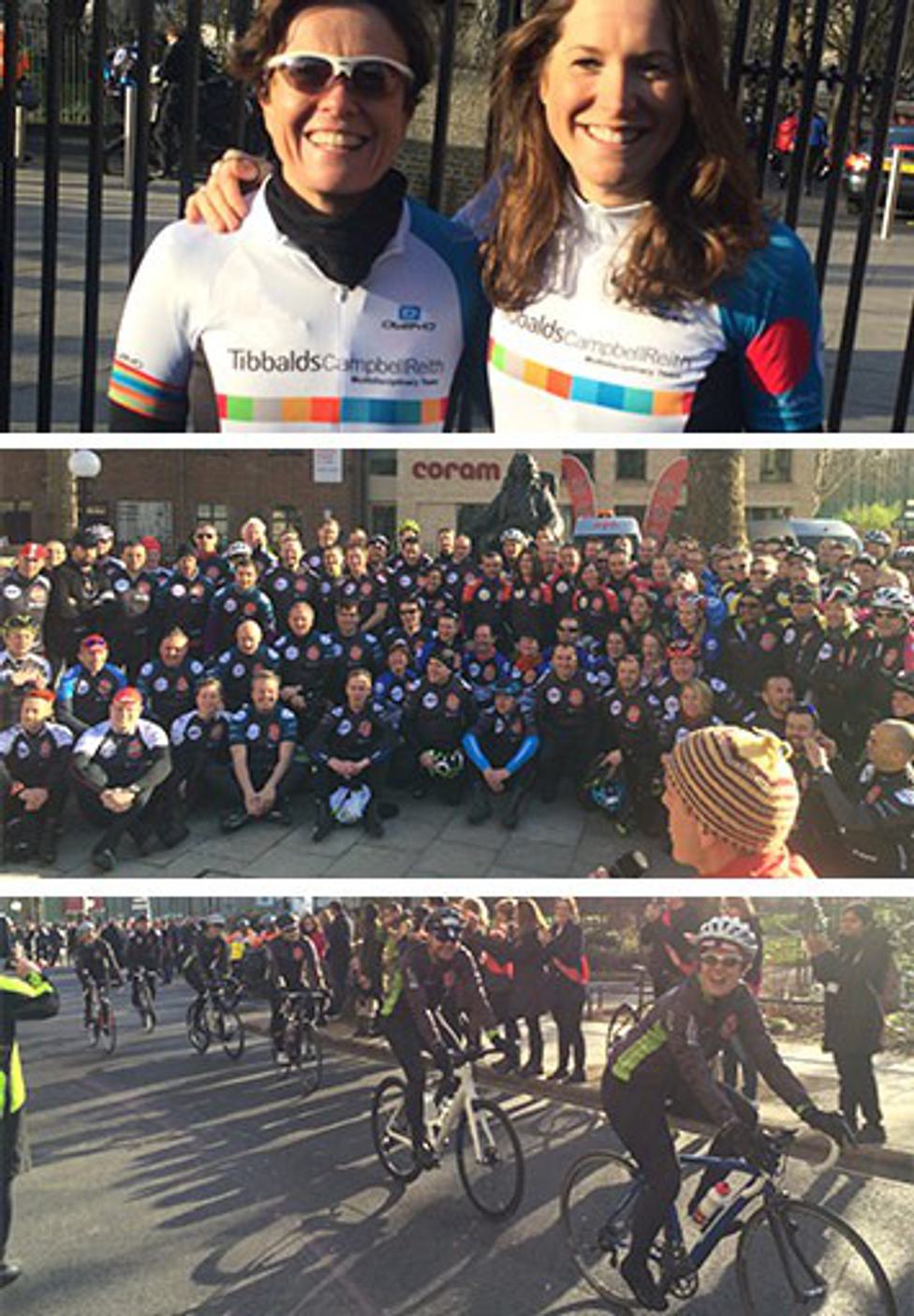 Jennifer Ross and Sarah Jenkinson Begin Cycle to Cannes 2015
For the Fifth year in a row Tibbalds staff are participating in the annual Cycle to Cannes fundraising event.
This year Jennifer Ross, Director at Tibbalds, is joined by Sarah Jenkinson, Architect and Urban Designer.
Taking inspiration from this event – while also being struck by how few women take part in it – Jennifer Ross launched PedElle In 2013. PedElle is open to women riders of all cycling abilities working in the property industry. It aims to provide a fantastic challenge and excellent opportunities to network with others in the planning, architecture and property-related industries whilst raising money for worthwhile charities. Each year a ride is organised to a different European destination. This year PedElle will ride from London to Madrid. Please visit the Cycle To website for more information.
This year Jennifer is joined by Sarah Jenkinson. Sarah is a keen cyclist who also took part in the P2P cycle ride covering 4500 miles over 10 weeks, cycling from Portland Oregon to Portland Place, London. The ride took place to carry out research on cycling infrastructure in various US cities and also £100,000 was raised for Article 25 and the Architects Benevolent Society.
Cycle to Cannes is a fundraising event, comprising a six day ride from London to Cannes in the south of France. Completion of the ride coincides with MIPIM – an annual international event for property professionals.
A large group of riders set off from central London early this morning. We wish both our Tibbalds team members fair weather and safe cycling as they begin the 1,500 kilometre ride, raising money for charity in the process.
The main beneficiary is Coram, while smaller grants are distributed among Article 25, Tom's Trust, Multiple System Atrophy Trust and Emthonjeni Trust.
Best of luck Jennifer and Sarah!
Related Updates
Stay In Touch
Sign up to our Newsletter
Subscribe to our newsletter to receive updates about making people friendly places.