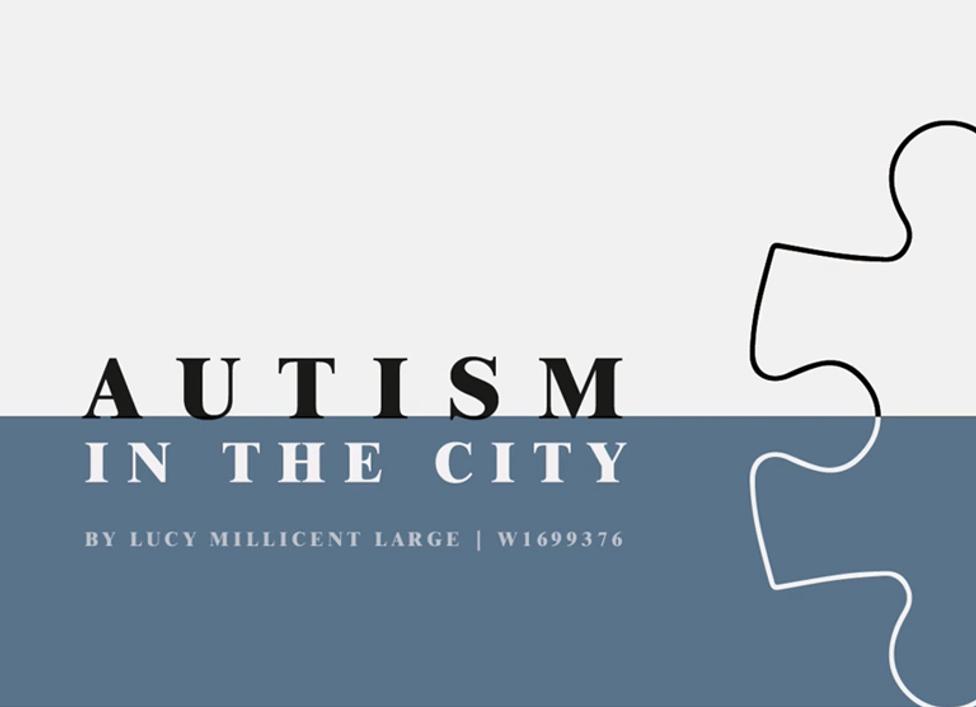 Lucy Large graduates Future London Leaders course after presenting her award winning Autism in the City Toolkit
Lucy Large, Urban Designer at Tibbalds, has recently completed the Future London Leaders course, created by Future of London (FoL). During the last six months she shared knowledge, built resilience and confidence, honed team skills, nurtured innovative thinking and connected with colleagues from a variety of organisations and sectors.
Lucy's graduation involved presenting her Autism in the City Toolkit. Lucy's research began in 2018, stemming from a severe lack of information on the subject of Autism in our industry. The Autism in the City toolkit seeks to improve the experience of living in cities for people with autism, through increasing awareness of neuro-diversity across our industry, and unlocking cities for people with autism.
Lucy's toolkit is a set of design guidance that presents FIVE interventions: Sensory Paths, Visual Indicators, Refuge Pockets, Green Models and Traffic Calming Mechanisms. In the FoL presentation, Lucy presents a series of steps designed to avoid the creation of environments that might be perceived as hostile to those with autism, and reduce levels of stress and anxiety they might feel, resulting in sensory overloads. Lucy proposes the use of:
Sensory Paths offering an alternative passage, similar to Quiet Cycle networks, that can be included within the existing fabric of the city. They are designed to reduce sensory input when navigating the city and can be mapped using digital tools, as well as highlighting high sensory input zones which can aid preparation and avoid possible sensory overloads.
Visual aids and signposting to support familiarity and a sense of ease while navigating the built environment. The Toolkit proposes the use of recognised signage and indicators as a tool to highlight potential dangers, zones of high sensory input, or recognisable organisations and destinations allowing Autistic individuals to adapt, plan and prepare for the scenarios.; and
Refuge spaces, which can vary from small and intimate spaces, such as re-purposed telephone boxes and bus stops, to recognised organisations with trained staff to assist personal needs. In collaboration with Autistic users, carers, and professionals we can design specialist, discrete, and intimate interventions and 'pockets' of sensory-neutral spaces.
Her presentation was voted as this year's 'Favourite Idea' and can be view below, or via this link.
The Future of London seeks to build better cities through knowledge, networks and leadership – across disciplines, organisations and sectors. They are an independent network for regeneration, housing, infrastructure and economic development practitioners, with 5,000+ professionals using FoL as a hub for sector intelligence, connection and professional development, and a mandate to prepare the next wave of cross-sector city leaders. More information can be found here.

Tibbalds Planning and Urban Design is a member of Future of London, and helps share best practice, build skills, knowledge and networks among other public-sector members and private-sector partners.
Related Updates
Stay In Touch
Sign up to our Newsletter
Subscribe to our newsletter to receive updates about making people friendly places.