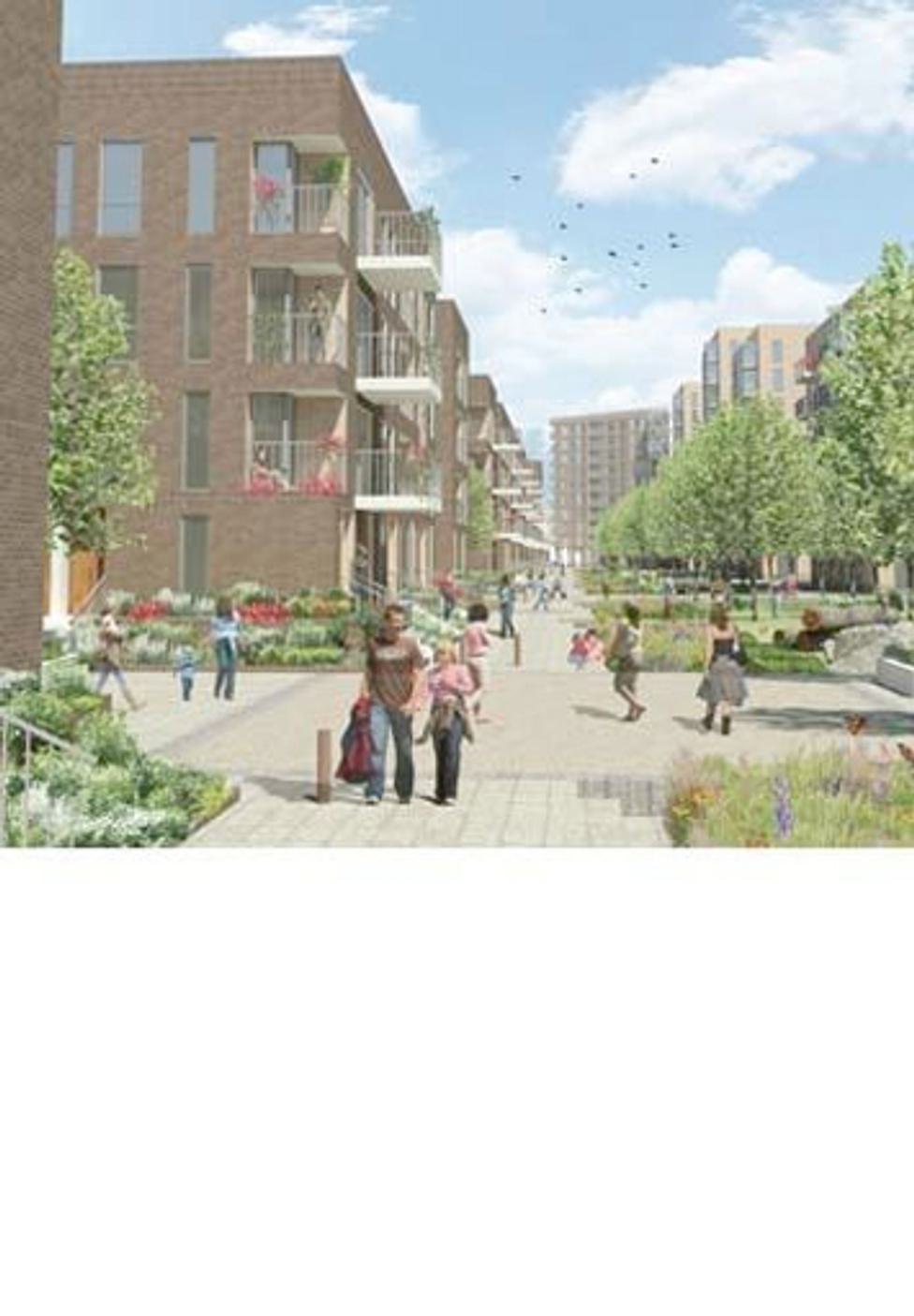 Aberfeldy Estate, Poplar – Minded to Grant Planning Consent
London Thames Gateway Development Corporation, endorsed by London Borough of Tower Hamlets gave minded to grant planning consent to a major regeneration scheme on the Aberfeldy Estate in Poplar. The proposals are being promoted by a joint venture comprising Poplar Harca and Willmott Dixon and involve the demolition of 297 existing residential units and the construction of up to 1,176 new and replacement homes and new retail, community and health facilities.
Tibbalds in association with Leaside Regeneration acted as planning consultants to the joint venture. An outline planning application was submitted for the site as a whole, together with a detailed application for phase 1. The process gave rise to a number of complex issues including the putting in place of an affordable housing review mechanism, overcoming objections from the HSE in relation to the Leven Road gasholders and the production of a design code to help guide the future phased implementation of the development.
The whole process from submission to the minded to grant of the applications has taken six months. The team are now working towards signing a section 106 by March 30th in advance of the implementation of the Mayor's CIL. The ability to achieve the programme has had a great deal to do with the commitment of the team and the strong working relationship that has been established between LTGDC, LBTH, GLA officers and the applicant team.
© Karakusevic Carson Architects
Related Updates
Stay In Touch
Sign up to our Newsletter
Subscribe to our newsletter to receive updates about making people friendly places.