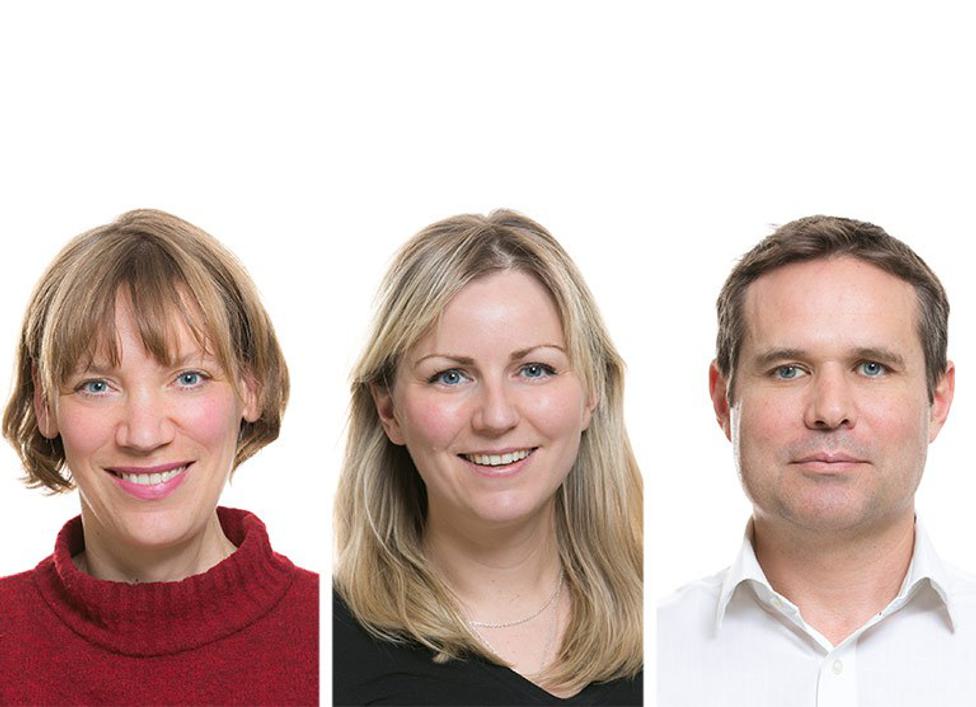 New promotions boost Tibbalds' leadership team
Tibbalds Planning and Urban Design has announced three promotions, bringing two new Directors onto its board and further strengthening its management team.
Katja Stille has been promoted to Director. She has been with the practice for 15 years, specialising in large scale masterplanning and urban design. During the time she has become a trusted advisor to her clients and leads the firm's work on Homes England's flagship new town Northstowe in Cambridgeshire, one of the government's frontrunner healthy towns. Katja's work ranges around regeneration and town centre strategies, development frameworks and design coding.
Matt Shillito has also been promoted to Director. He originally worked with the practice between 1998 and 2004 before spending 10 years with the City of Vancouver, where he was Assistant Director of Planning, overseeing major urban regeneration schemes across the city. Matt returned to Tibbalds in 2014 and leads the practice's design-led development planning work. He has been involved in numerous projects across London and the south east, including mixed-use redevelopment schemes at East Dulwich Hospital and Princes Parade, Folkestone.
Katja and Matt join existing Directors Jane Dann, Sue Rowlands, Jennifer Ross and Hilary Satchwell on the board of Tibbalds.
Lizzie Le Mare has been promoted to Associate Director. An urban planner and designer who has been with the practice since 2010, she has been part of the team for the award-winning regeneration programmes for the Bourne and Tybalds estates in LB Camden, as well as leading on planning work for public and private sector clients across London including Second Home, LB Hackney and LB Wandsworth.
Jane Dann, Managing Director of Tibbalds, said: "Katja, Matt and Lizzie have already made significant contributions to the work that we undertake for clients and are great ambassadors for Tibbalds.
"For years we have been known as a business led by women. It's something everyone has been incredibly proud of – right from 2003 when the current practice was formed.
"But for the first time now, though, we are in a position to bring some gender balance to the most senior level of the business. We have a strong team of talented people who are together creating a platform for future growth and these promotions are an important reflection of their success."
Sue Rowlands, Director at Tibbalds, added: "One of the key reasons Tibbalds became employee owned was to make succession easier. We're delighted that we've been able to appoint new Directors purely on merit, without anyone having to worry about their ability to fund the buying of shares."
Related Updates
Stay In Touch
Sign up to our Newsletter
Subscribe to our newsletter to receive updates about making people friendly places.