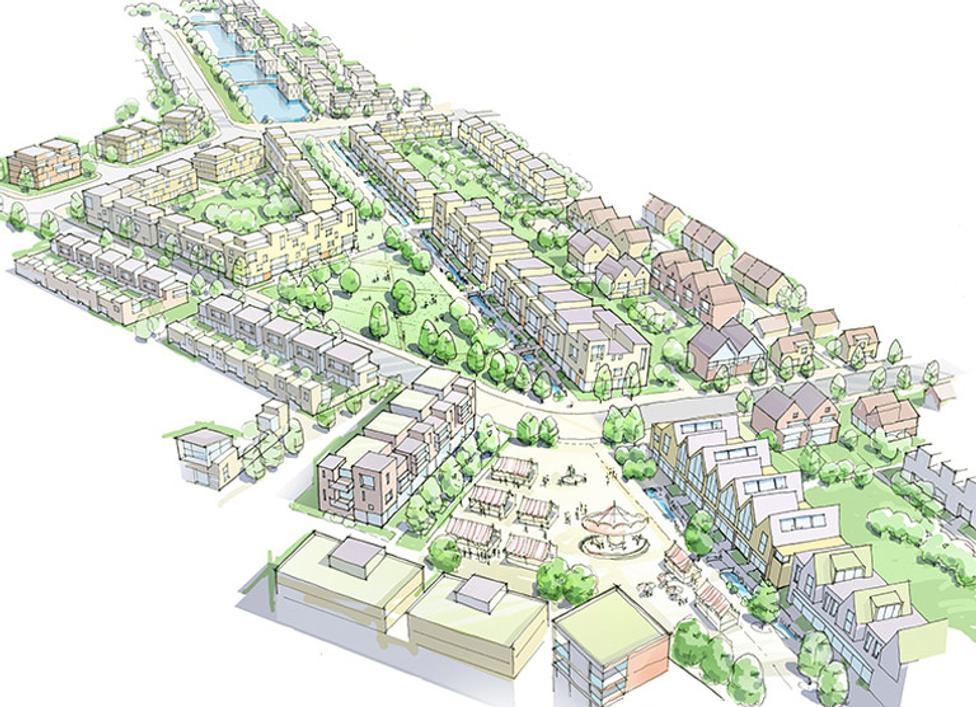 Northstowe Masterplan – final phases of healthy new town shared with residents
Throughout this week we have been meeting with elected members, stakeholders and the community to share our emerging masterplan and design ideas for the remaining 5,000 homes for Northstowe.
Northstowe is a new, 21st Century town in Cambridgeshire with up to 10,000 residential units, a new town centre, education, leisure and employment uses. It is promoted by Homes England. Working jointly with Arcadis we have developed a masterplan that draws on the site's multi-layered history, existing landscape characteristics and principles of healthy living, wellbeing and active travel.
This week, it has been a pleasure sharing our emerging ideas with various groups, including existing residents of adjacent villages and the Northstowe Pioneers, the first residents of this new town.
The masterplan for the remaining neighbourhoods, incorporates the principles of healthy living and active travel by providing varied and expansive areas of natural space that can cater for a wide range of activities, from community gardens, adventure play, running and cycling to formal sports, including football and tennis.
Water is an important feature for the development and has been incorporated throughout the masterplan. A linear canal reflects the former alignment of the airfield and brings some Dutch characteristics to the town, which is located at the edge of the Fen.
The Neighbourhood Centre is formed around a series of spaces, comprising an urban square as the commercial focal point and a community park for play and relaxation.
Comments and ideas from members, stakeholders and the community are much appreciated and have been valuable in helping us get to this point. We are confident that with their continued contributions the plans will continue to evolve into the future.
Related Updates
Stay In Touch
Sign up to our Newsletter
Subscribe to our newsletter to receive updates about making people friendly places.