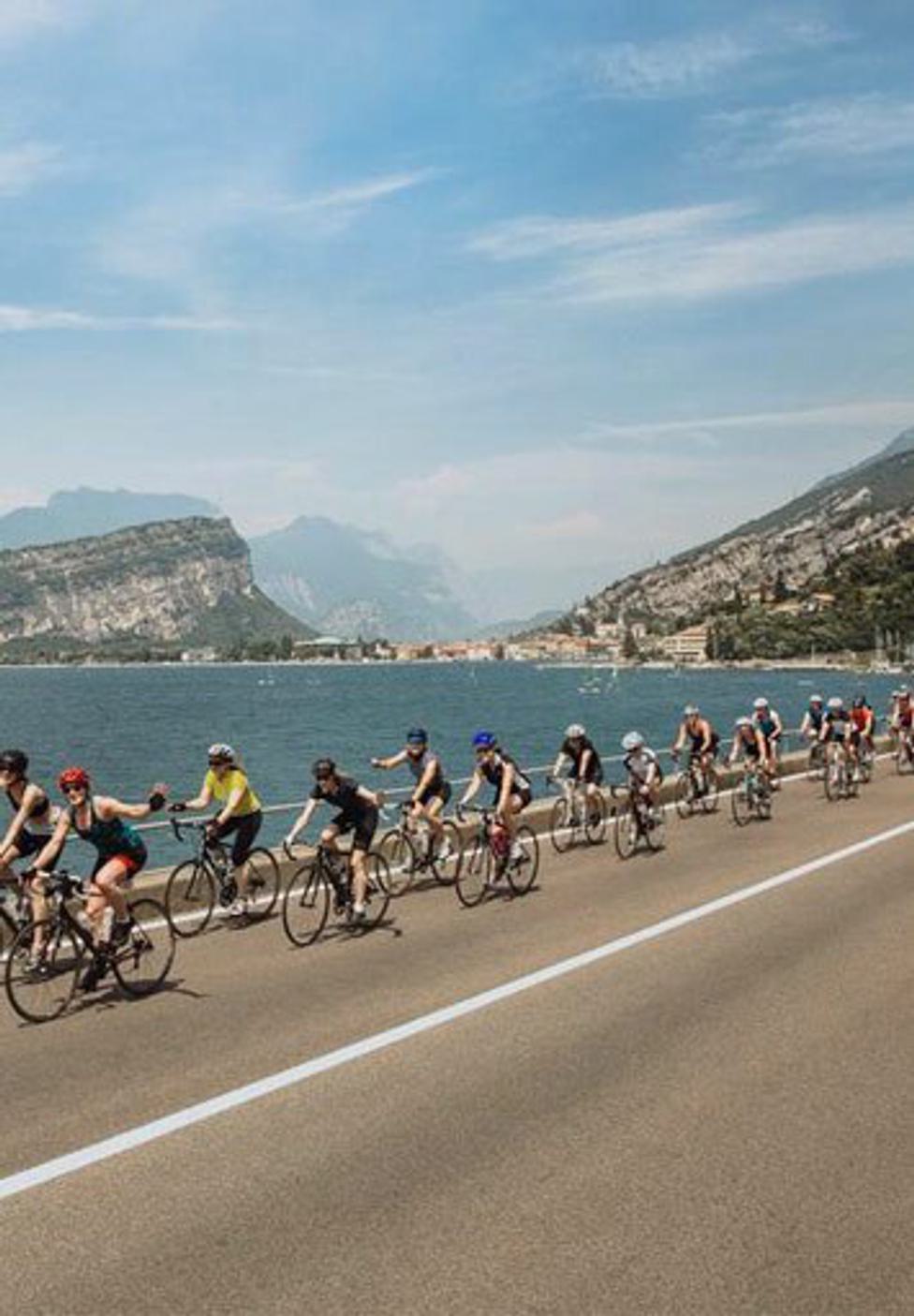 pedElle 2014, Milan to Venice, a huge success!
This year's pedElle cycle ride, from Milan to Venice, was a huge success. Congratulations to all the riders who took part.
Tibbalds is proud of its 4 team members: Jennifer Ross – Director, Sue Rowlands – Director, Lizzie Cowan – Associate, and Sarah Jenkinson – Architect and Designer, who formed part of a group of 33 women who took part.
Milan to Venice was planned to coincide with the opening of the Biennale, giving us all an opportunity to get to know one another and network both along the way and in Venice itself. We hope we'll have inspired more women to join pedElle for future rides.
PedElle is the brainchild of Jennifer and Claire Treanor, former partner at DP9. Both have taken part in the annual Cycle to Cannes ride for the MIPIM property conference, and have been struck by the small number of women taking part. They set up pedElle to encourage more women in the industry to cycle by providing a challenge and an opportunity to raise money for charity.
The main beneficiary is Coram, the Uk's oldest children's charity that was originally established as the Foundling Hospital in London. Our other charities are: Article 25, Tom's Trust, Multiple System Atrophy Trust, Emthonjeni Trust and ROKPA International.
It is still possible to make a donation – please visit our sponsorship page. Thank you.
Related Updates
Stay In Touch
Sign up to our Newsletter
Subscribe to our newsletter to receive updates about making people friendly places.