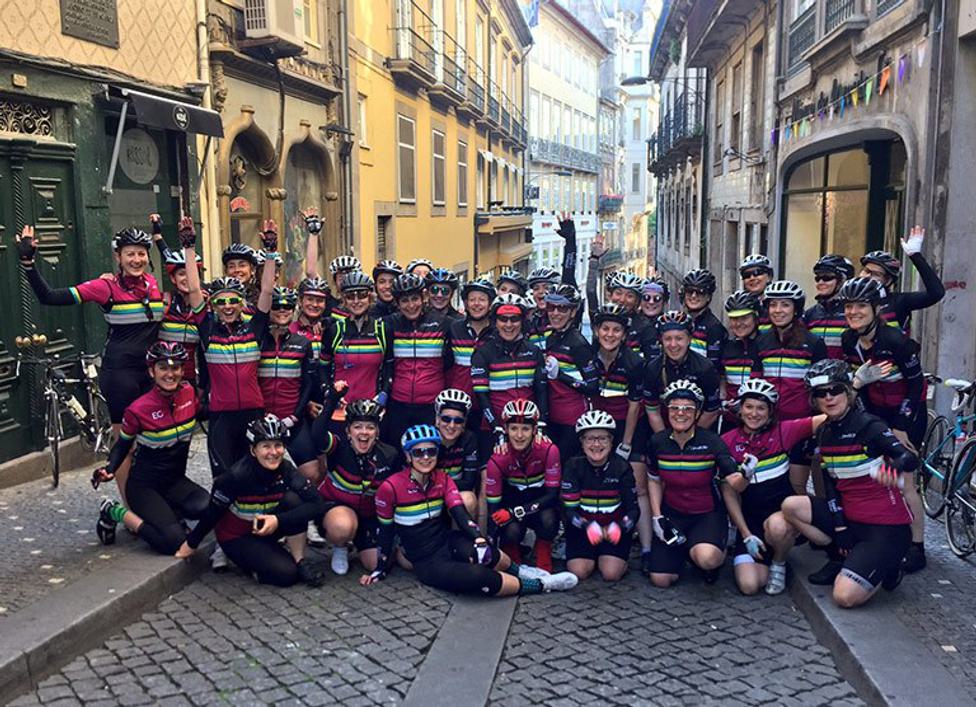 PedElle 2017: Jennifer Ross and Sarah Jenkinson embark on a 3 day charity cycle challenge in Portugal!
Jennifer and Sarah have arrived in Portugal to cycle 500km in 3 days between Porto and Lisbon on the annual PedElle event. They will join a team of 43 riders cycling through mountainous terrain, climbing over 7500m in height over the course of the journey.
This marks the fifth consecutive year since the event was conceived by Jennifer Ross, Claire Treanor and Tibbalds Planning and Urban Design which was set up to encourage more women in the architectural and construction industry to get involved in cycling and raising money for good causes.
Coram
Coram receives two thirds of the money raised by Club Peloton, primarily supporting the flagship service: Coram Adoption.
As the UK's oldest and first children's charity, established in 1739, Coram has been transforming children's lives for 277 years. Today, Coram helps 1.25 million vulnerable children and young people every single year through its pioneering services.
Tom's Trust supports many projects offering a real benefit to young people.
In 2016, Club Peloton helped fund three of these projects: the Bethwin Football Club in Peckham, Switchback in East London and the OK Club in Kilburn.
Tom's Trust will continue to support up to 15 different projects in 2017. One of the new projects is called 'Centre of the Cell' which encourages young people to explore the world of science and gives them the opportunity to find out more about how to take up a science related career.
The Raphael Pre-School in Grahamstown, South Africa, funded by Club Peloton, is a fun and safe place for the forty eight children whose lives are far from easy. They live in HIV affected homes and entrenched poverty, due to the highest unemployment rate in the region. These children are, however, luckier than most of their friends because they attend a nursery school where there is always a listening ear, a helping hand and a welcoming smile.
This year, we are fundraising to upgrade training for teaching staff plus visits by Raphael Centre counsellors to the homes of the children's parents and caregivers offering extra support.
Article 25 design and construct buildings in international development, providing schools, homes and health facilities wherever there is a disaster, poverty or need.
They offer essential technical skills to aid agencies, communities and governments in building projects.
The support from the 2016 ride helped the continuing program of repair and reconstruction of educational facilities in Haiti which improved the lives of large numbers of children.
Multiple System Atrophy is a life-limiting neurological brain disease which can affect any adult. Currently, one person a day is diagnosed with MSA.
From the moment of diagnosis, the Trust provides MSA specialist nurses, telephone support, an online forum for people affected by MSA and information for healthcare professionals.
Club Peloton rides support ongoing research into a cure. Proceeds from the 2016 ride went specifically towards the expansion of a national support group network, reaching those affected by this terrible disease.
Related Updates
Stay In Touch
Sign up to our Newsletter
Subscribe to our newsletter to receive updates about making people friendly places.