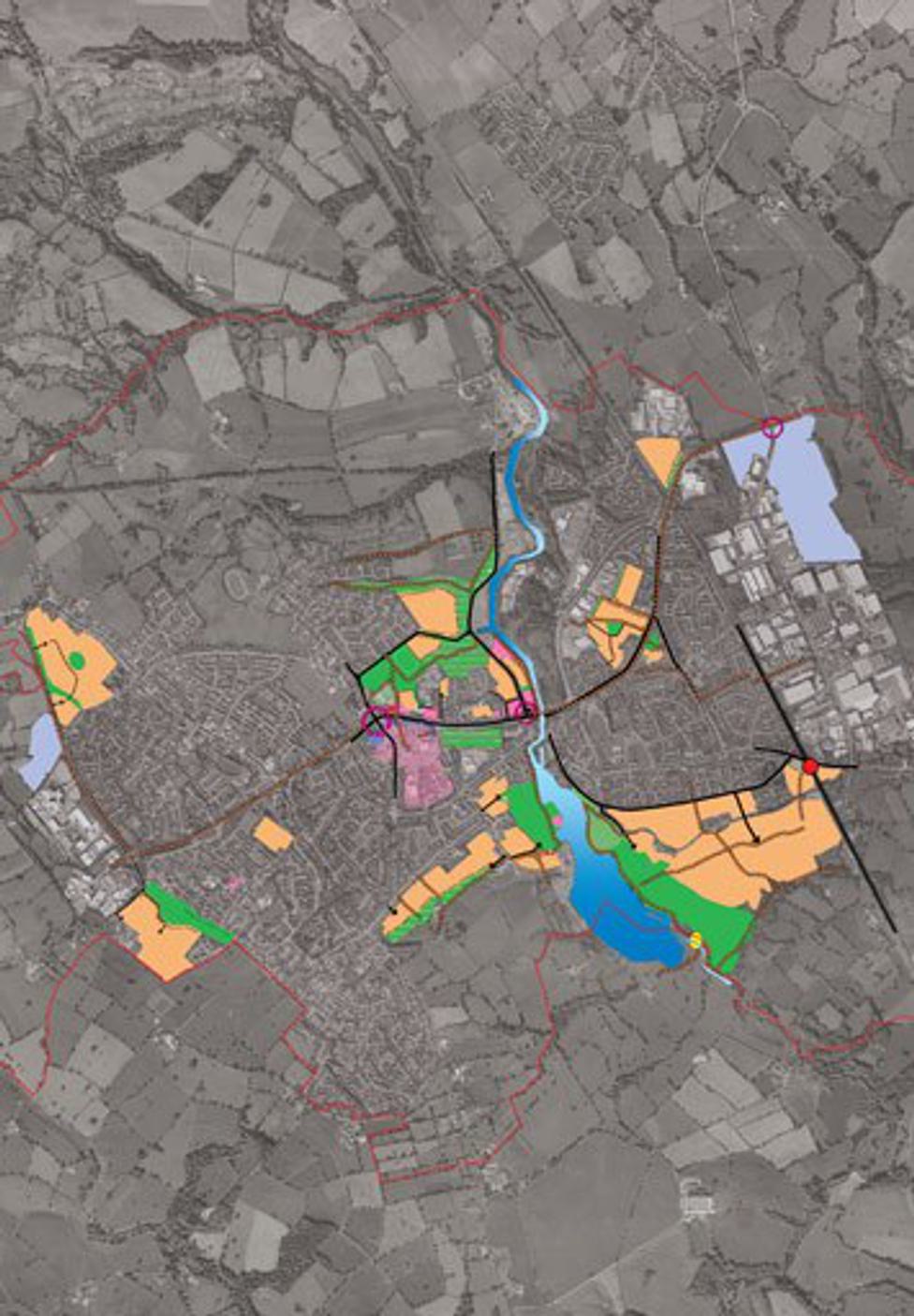 Planning application on site allocated in Winsford Neighbourhood Plan approved
The power of Neighbourhood Planning was demonstrated at Cheshire West and Chester's Strategic Planning Committee on 28 November. Two planning applications for new residential development in Winsford were recommended for approval by officers: one is allocated in the emerging Winsford Neighbourhood Plan and one is not. Officers had recommended the unallocated site for approval as the District Council has a less than three year housing land supply, and they felt that this should be given greater planning weight than the Neighbourhood Plan.
Committee Members thought differently. The Winsford Neighbourhood Plan has just started the process of examination, and so is well advanced – well beyond the end of the Regulation 16 consultation stage identified by the Government as the critical stage at which applications could be considered as 'premature'. Councillors felt that 'Planning shouldn't be decided by landowners and developers but by the wider community' and voted unanimously to refuse the application.
In contrast, the planning application on the site allocated in the Neighbourhood Plan was approved. This application raised some controversial issues, mainly because it is within a sensitive conservation area. However, the site forms a key part of the strategy to locate as much new development within walking distance of the town centre as possible and – together with the other allocated sites – provides a coherent approach to the growth of the town as a whole that supports its regeneration.
Tibbalds led the production of the Winsford Neighbourhood Plan on behalf of Winsford Town Council and Cheshire West and Chester Council.
Related Updates
Stay In Touch
Sign up to our Newsletter
Subscribe to our newsletter to receive updates about making people friendly places.