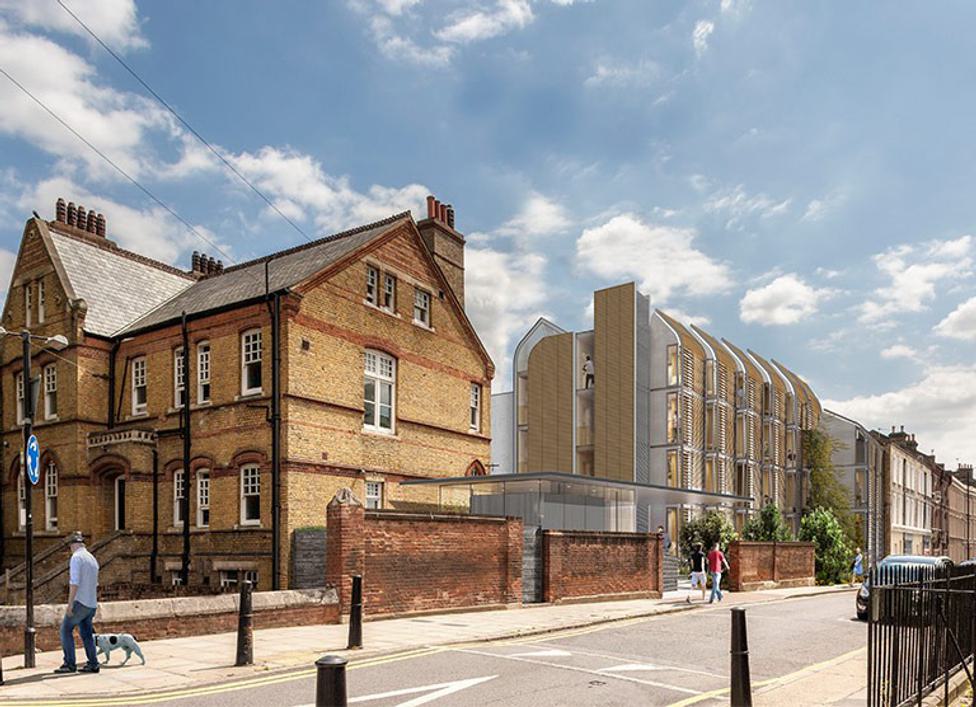 Proposals submitted by Tibbalds to transform the Veteran's Aid hostel, Tower Hamlets, approved
Proposals submitted by Tibbalds for an ambitious flagship facility for veterans in crisis has been awarded planning permission.
The proposals, designed by Wimshurst Pelleriti Architects, will transform the Veteran's Aid hostel in Tower Hamlets, east London. The existing building is being completely refurbished and extended from 1,166sqm to 1,745sqm.
Due to the unique service that the building provides, the building has to remain fully operational with minimal loss of existing bedrooms and facilities whilst the refurbishment takes place.
This has proved challenging with both the design and phasing of the construction and which forms the initial concept the design.
It will also be overclad with a new terracotta system designed to allow for the building to remain in full occupation while the refurbishment and replacement of the services, windows and thermal performance is carried out.
The New Belvedere House project will give Veterna's Aid an extra 12 bedrooms together with training, therapy and meeting spaces. Crucially, the improvements will also modernise the building structure and help to reduce the running costs per resident.
Veterans Aid chief executive, Dr Hugh Milroy, added: "The refurbishment and upgrade is more than just a makeover – it's an investment in the future. The current project won't just restore the status quo, but will future proof our operations and provide an environment for those who spend time with us that sets then up for success".
The development team included Tibbalds as planning consultant, Faithful_Gould as cost consultant, Building Services Design as service engineer, Solution Consulting Engineers as structural engineers, and Project Management Solutions as project manager.
Related Updates
Stay In Touch
Sign up to our Newsletter
Subscribe to our newsletter to receive updates about making people friendly places.