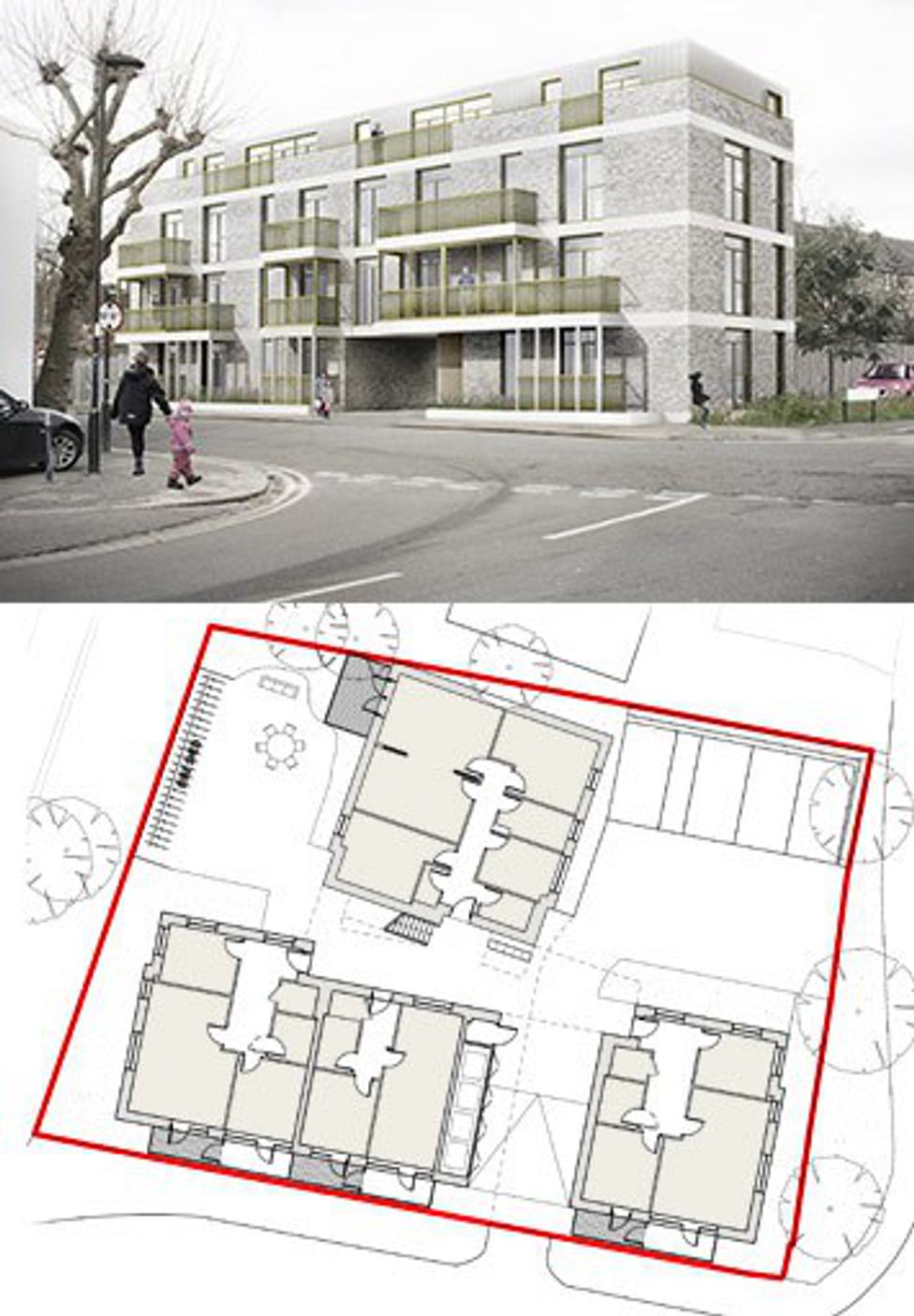 Proposals submitted by Tibbalds approved for residential development at Park Road, Enfield
Proposals submitted by Tibbalds on behalf of RCKa Limited have been approved by Enfield Borough Council, for a residential development at Park Road, Enfield.
The approved application is for a new-build development comprising eighteen flats. This high-quality scheme allows for the following:
The revitalisation and regeneration of an underutilised and underused brownfield site.
The provision of 18 residential dwellings will contribute towards Enfield's overall housing target.
The proposals provide a broad mix of one, two and three bedroom properties.
The proposals comply and exceed, in a number of instances, the design, environmental and sustainable targets set by policy.
Given the site's accessibility to public transport and services, the proposals seek to promote movement by modes other than the car.
The proposals will have no impact on the amenity of existing properties.
Tibbalds role included ensuring proposals were discussed and developed in consultation with local planning officers, in order to provide an appropriate and high quality response on the site.
Related Updates
Stay In Touch
Sign up to our Newsletter
Subscribe to our newsletter to receive updates about making people friendly places.