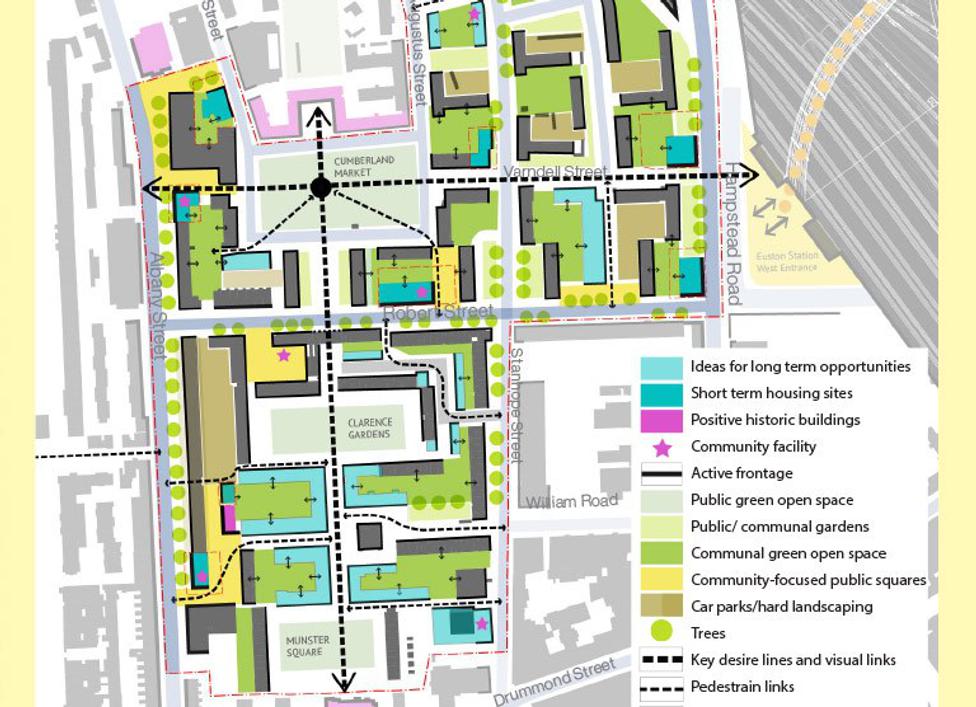 Regents Park Estate strategy shortlisted for National Urban Design Group Awards 2017
The Regents Park Estate wider strategy work has been shortlisted for the National Urban Design Group Awards 2017
The Regents Park Estate in Camden is a 2,239 home housing estate created to provide new homes in the post-war period. Originally planned in the 1950s it was delivered in four distinct phases of varying success.
One of the particular issues that came out of Tibbalds' work was the realisation that this project isn't just about repairing the fractured urban design of an estate, but it also provided the opportunity to 'repair' at the wider city scale.
Tibbalds led the team throughout this project. Our role included preparing design briefs for each of the 9 short term sites and running a invited competition to appoint architects and a design team that we then managed through to detailed planning.
Our submission has been chosen as one of four finalists by an independent panel. Winners will be announced at the National Urban Group Design Awards ceremony, to be held on 2nd March.
There is still time to vote for the winners in the best practice and the best public sector entry – click here to vote.
The awards brochure can be downloaded via this link, where you can also book tickets for the event.
Tibbalds submission can be downloaded and viewed here.
Related Updates
Stay In Touch
Sign up to our Newsletter
Subscribe to our newsletter to receive updates about making people friendly places.