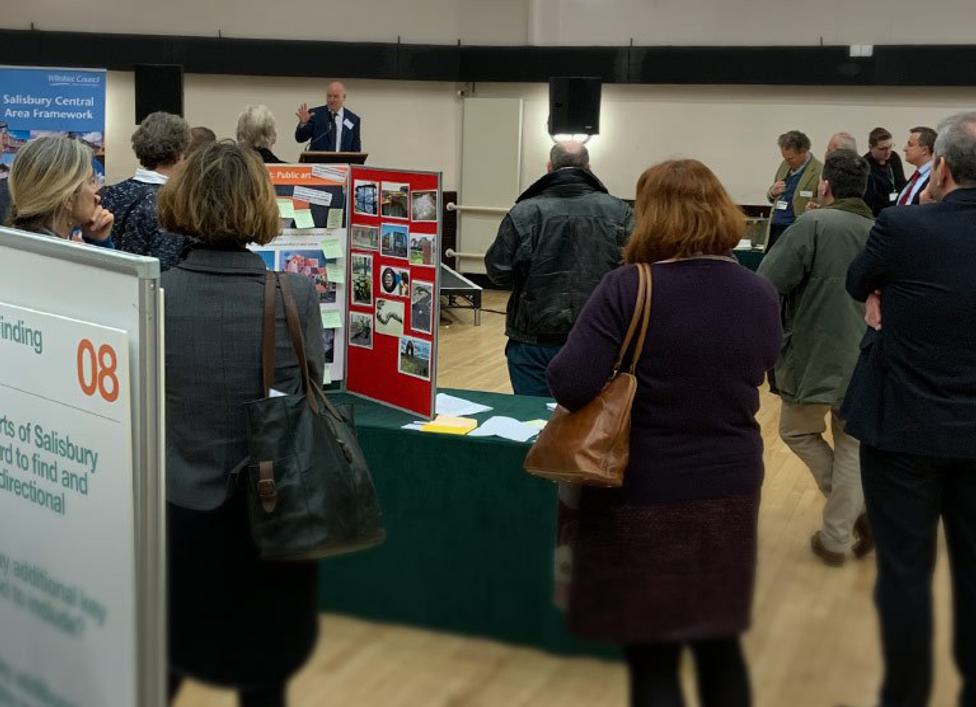 Salisbury launches Central Area Framework
Wiltshire Council and its partner organisations have launched the Salisbury Central Area Framework, coinciding with the City's 800 year anniversary.
The document provides an action plan and sets out recommendations to improve the city's economy, help it recover from the Novichock incident, enhance the environment and celebrate its heritage.

The Framework sets out 5 key themes:
Creating people friendly street
Improving open space and the environment
Creating vibrancy
Bringing out the qualities
Identifying character areas and their role in the city
Each theme provides an umbrella for various projects and initiatives, ranging from temporary events to public realm improvements to major development opportunities.
Together, Wiltshire Council, Salisbury City Council, Salisbury's Business Improvement District, Salisbury Cathedral, Wiltshire College and University Centre and Swindon & Wiltshire Local Enterprise Partnership have made a commitment to deliver the framework.
In this, the Framework has already delivered tangible benefits. For the first time all key stakeholders in the City have come together and are pulling in the same direction.
Jointly they have established a Salisbury Place Board that will deliver the recommendation set out in the Framework.
The CAF document can be viewed via Wiltshire Council's website.
Related Updates
Stay In Touch
Sign up to our Newsletter
Subscribe to our newsletter to receive updates about making people friendly places.