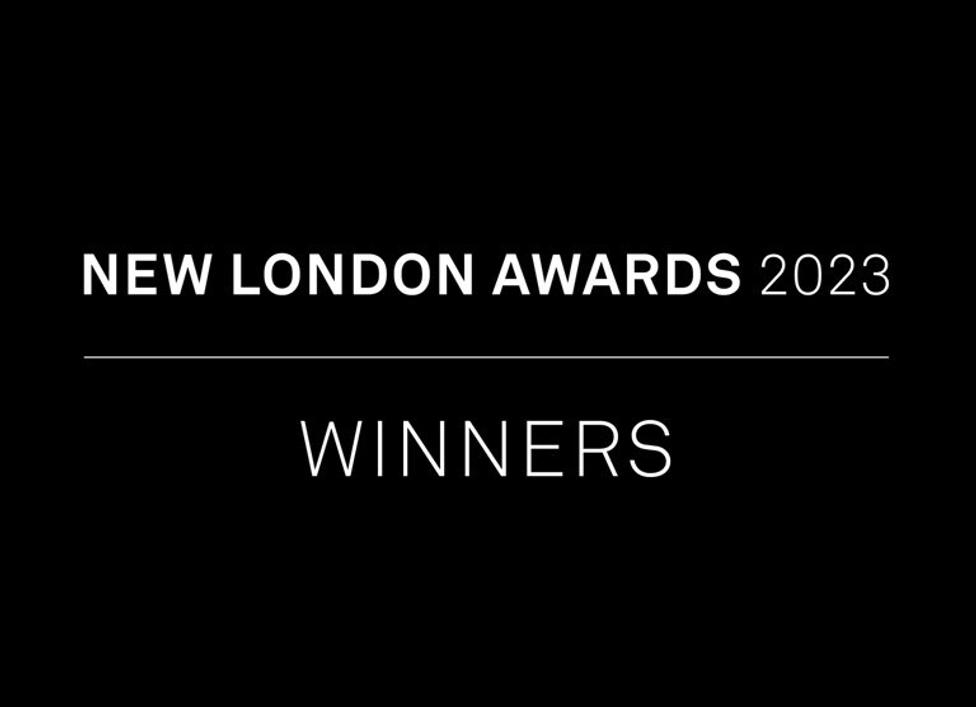 Success at NLA Awards 2023
Harringay Warehouses wins mixed use category and 8 Bleeding Heart Yard wins workplace category at the NLA Awards 2023. Tibbalds are delighted to have contributed to the success of both projects using our design-led approach to development planning. The schemes demonstrate the power of good design to unlock development, creating great buildings and people-friendly places.
Harringay Warehouses
The Harringay Warehouses are the first purpose-built warehouse living buildings to be submitted in Harringay Warehouse District, comprising 13 living units, cafe, work/ artist studio space and public realm improvements.
The aim is to secure a long-term sustainable economic future for the Warehouse site that builds on the amenity being created and complements the unique character of the areas in which they are situated.
Tibbalds have been working as part of a multidisciplinary team of specialists on this project for more than 8 years to help sustain the District and the creative community who live and work within it. This has involved the production of an area wide framework in consultation with the Council and residents, which is envisaged will be used to guide and inform all future development in the area; the development of a series of projects and initiatives designed to address existing issues in the area and create new employment space, upgrade existing buildings and enhance the public realm. This work has helped pave the way for the development of a new purpose built warehouse living building - the first of its kind.
The submission has been made by Tibbalds as Planning consultant, working alongside Morris+Company (Architect), Campbell Casey (Landscape architect), Expedition (M&E / Sustainability Engineer), London Structures Lab (Structural Engineer) and Dakota (Project Manager). The client is Provewell Ltd.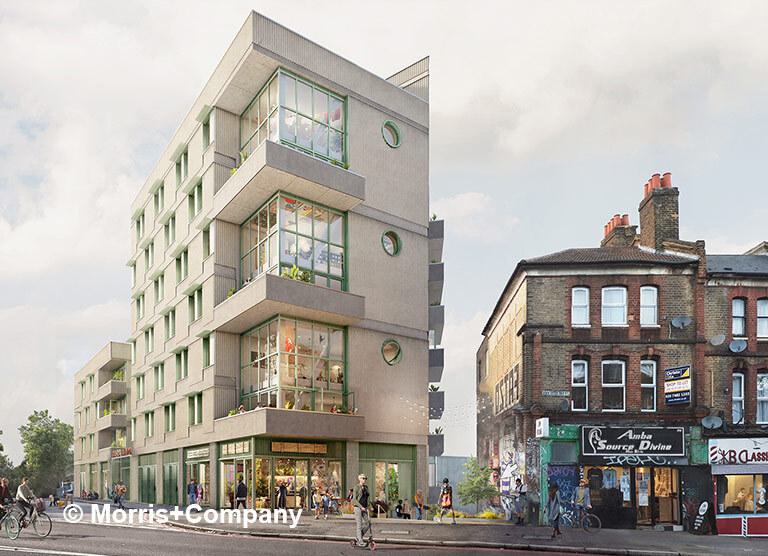 More information about this winning project can be found on the NLA website here.

8 Bleeding Heart Yard
Tibbalds were planning consultant for this modern and dynamic workplace on Greville St, Farringdon. This workplace was designed by Groupwork for Seaforth Land Ltd.
The rich and expressive design increases the block's floorspace and modernises the office space whilst at the same time providing affordable workspace for local jewellers. The remodelled external appearance is designed to make a positive contribution to the area and bring richness back to the street scene. The proposals have stripped back the existing 1980s office block with stepped access and wrapped it in a mesh facsimile of a former Victorian building on the site. New level access is provided to the rear of the building via Bleeding Heart Yard.
Project team included Groupwork (Architect), Atelier One (Structural engineer), Web Yates / Eight Versa (M&E / Sustainability Engineer), Avison Young (Project Manager), Quantum (Cost Consultant). The client is Seaforth Land.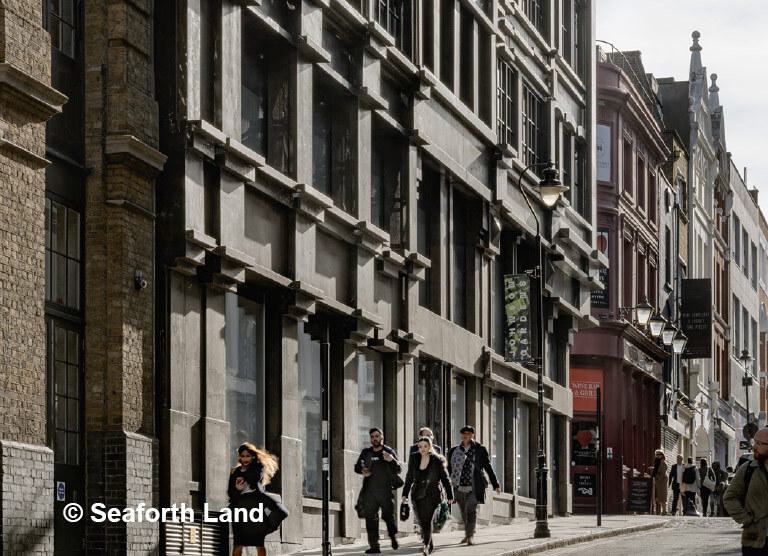 More information about this winning project can be found on the NLA website here.

Related Updates
Stay In Touch
Sign up to our Newsletter
Subscribe to our newsletter to receive updates about making people friendly places.