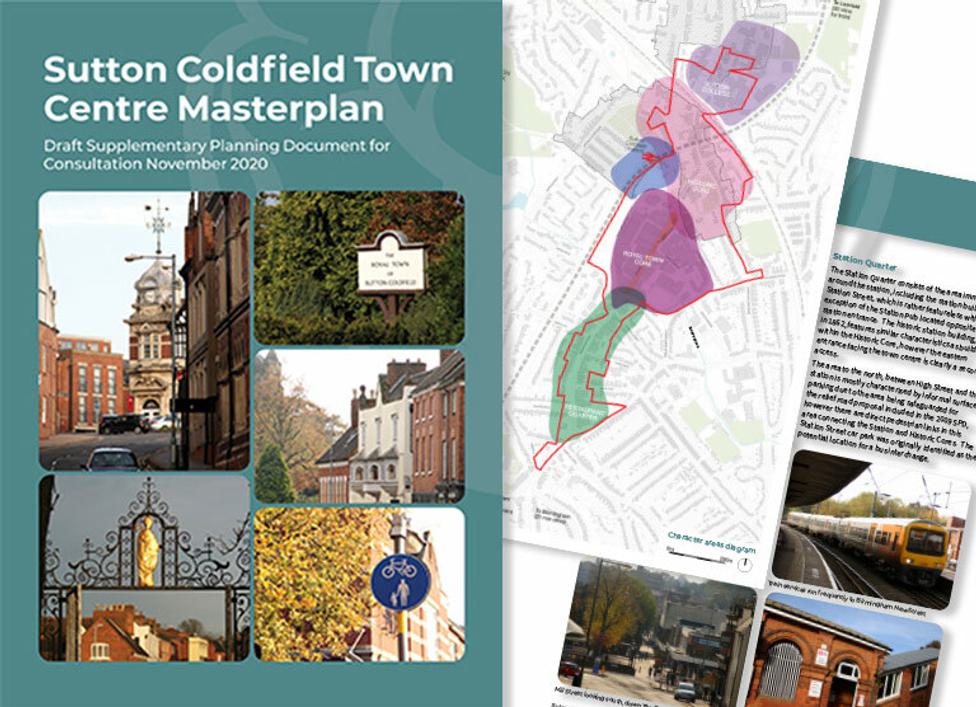 Sutton Coldfield Town Centre Masterplan Highly Commended at Planning Awards 2021
The Royal Sutton Coldfield Town Council wanted to develop a town centre masterplan that would provide a bold and ambitious vision for the town that united stakeholders and deliver transformational place-making projects and opportunities. The Tibbalds team worked with the Town Council and their partners to shape a creative and pragmatic spatial masterplan through the identification of constraints and opportunities, particularly in the way people move through the town and use the functions of the town centre. It sought to capitalise on planned investment, such as the proposed transport interchange in the centre of the town.
Sutton Coldfield is perceived as having a good quality of life and an attractive natural environment, reflected in its leafy residential streets, higher house prices and relatively more affluent social groups. Its once significant shopping centre, with two major indoor malls, offered a wide range of national traders and a range of services. As technology and tastes have changed, and society has become more aware of its impacts on the environment, Sutton Coldfield's offer has found itself unable to adapt quickly enough to maintain a competitive edge with other nearby centres.
The masterplan aims to address this, and meet the changing needs and aspirations of the people who live closest to it and rely on its services. The projects and initiatives promoted in the masterplan seek to use principles of good urban design and placemaking to best define where the changes can happen most effectively early on to then build momentum for longer term change. This includes making the most of the town's heritage, history and close physical links to Sutton Park.
The masterplan was prepared with wide stakeholder and public engagement at its heart, and was adopted as an SPD by Birmingham City Council in May 2021.
Related Updates
Stay In Touch
Sign up to our Newsletter
Subscribe to our newsletter to receive updates about making people friendly places.