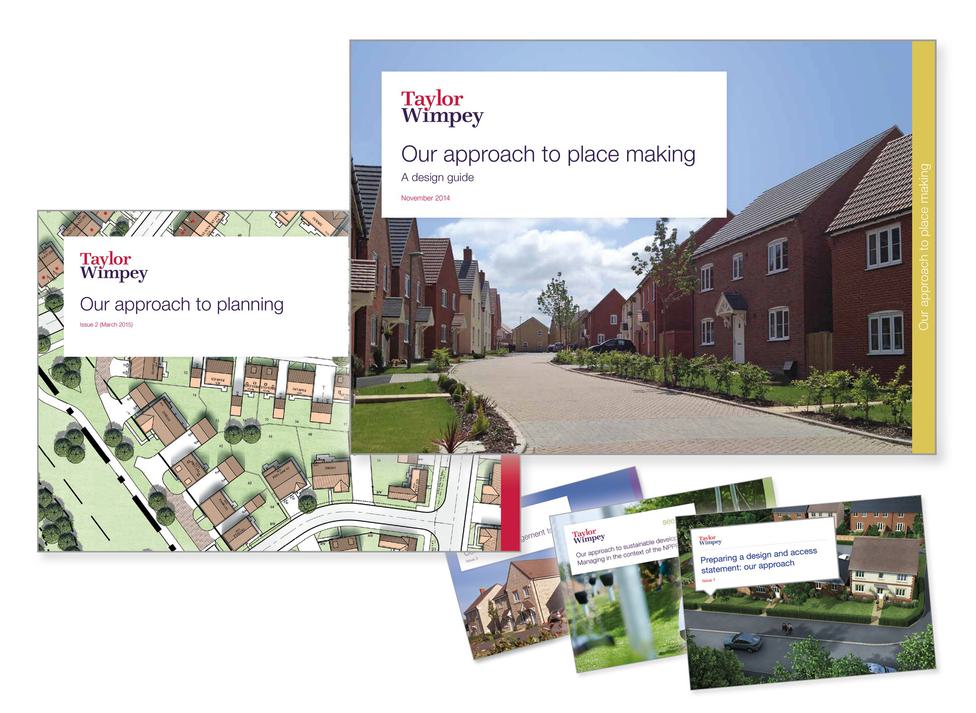 Taylor Wimpey Best Practice Booklets and Design Training
Tibbalds has produced a series of internal best practice booklets, in collaboration with Taylor Wimpey Central Group, seeking to improve the quality of their design and planning applications. These documents address a number of planning and design related issues, including 'Our approach to planning', 'Preparing design and access statements' and 'Our approach to placemaking'.
The 'Approach to placemaking' document is written with the objective of raising the bar of design quality and create consistency across all regions. The document provides guidance on the design process and design considerations required to create good places. The guidance has also been translated into an on-line learning platform. This as well as the booklets have been published nationally and issued to all regions. The guidance is based on our in-depth understanding of not only the house builder's economic constraints but also their operational constraints.
The booklets and online-learning platform have been positively received and seen as 'a very positive set of guidelines' and 'the best in the sector' by Taylor Wimpey and an independent external assessor.
We are currently developing a fourth booklet providing guidance on 'Green Infrastructure' and we continue to help Taylor Wimpey with workshops and design reviews on an ongoing basis.
Related Updates
Stay In Touch
Sign up to our Newsletter
Subscribe to our newsletter to receive updates about making people friendly places.