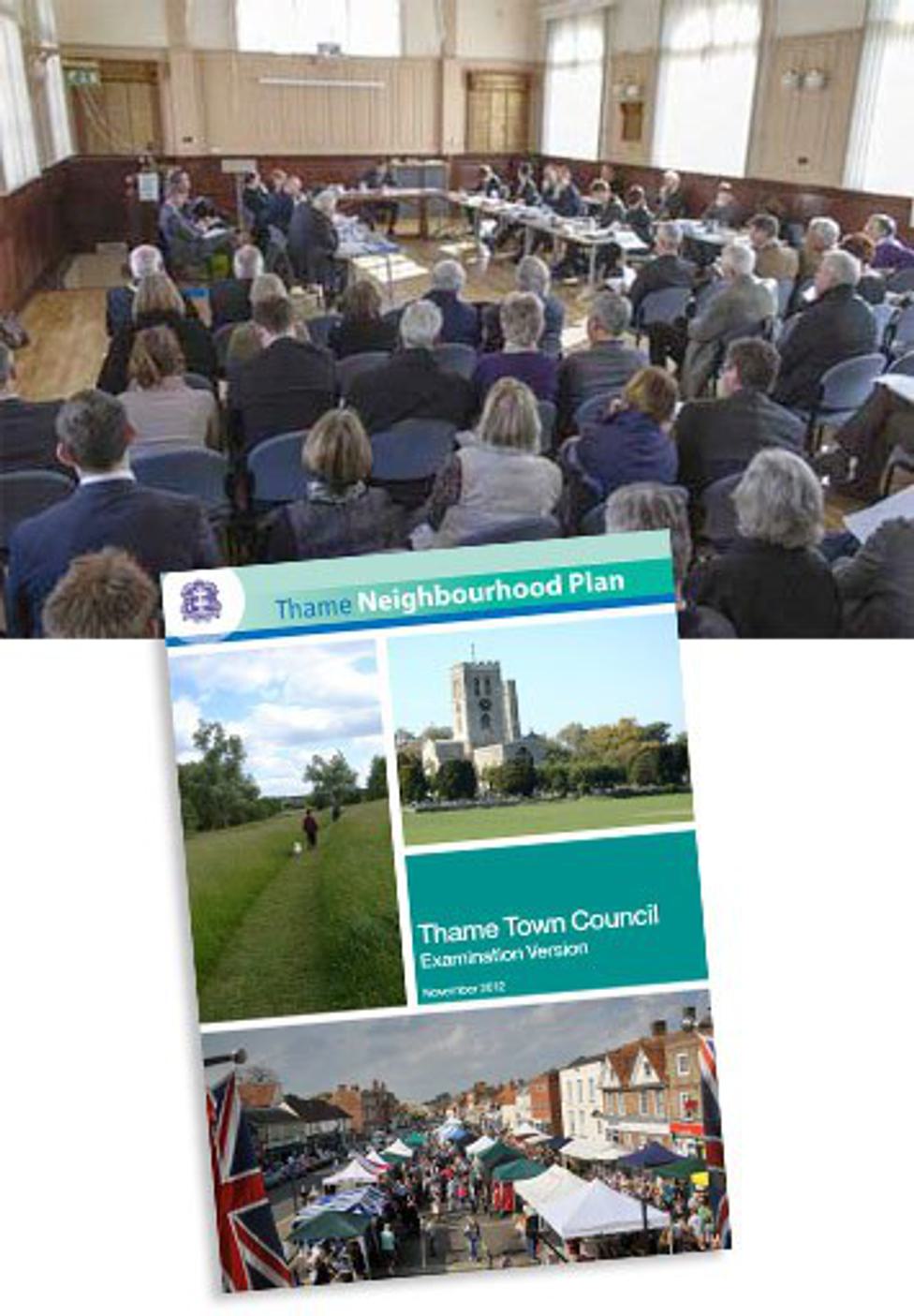 Thame Makes History with Neighbourhood Plan Hearing
The Thame Neighbourhood Plan made history on 19th February when it became the first Neighbourhood Plan in England to be examined at an Oral Hearing. The Hearing was needed because the Thame Neighbourhood Plan includes some very significant planning policies, including allocating land for 775 new homes. Thame is the first Neighbourhood Plan to include allocations. The Examiner, Nigel McGurk, congratulated everyone involved saying that the Plan 'shows a real passion for planning'.
Sue Rowlands has led Tibbalds' work on the Neighbourhood Plan, and she appeared at the Examination on behalf of Thame Town Council. The Examination looked at a range of issues, including housing, working and shopping, car parking and the proposed infrastructure. In response to questions from the Examiner, Sue was able to show not only how the Plan meets the Localism Act's 'Basic Conditions' but also to demonstrate how local people's involvement has helped to shape the Plan from the earliest stages.
South Oxfordshire District Council has provided positive input to the plan-making process, working closely with Thame Town Council and Tibbalds. This collaborative approach helped to ensure that SODC officers could clearly support the Neighbourhood Plan as meeting the 'Basic Conditions'.
The Examiner's report is expected at the beginning of March. This is likely to either recommend that the Thame Neighbourhood Plan goes forward to Referendum as it is, or recommend modifications prior to it going forward. A referendum is expected in early May.
Image © Thame Town Council
Related Updates
Stay In Touch
Sign up to our Newsletter
Subscribe to our newsletter to receive updates about making people friendly places.