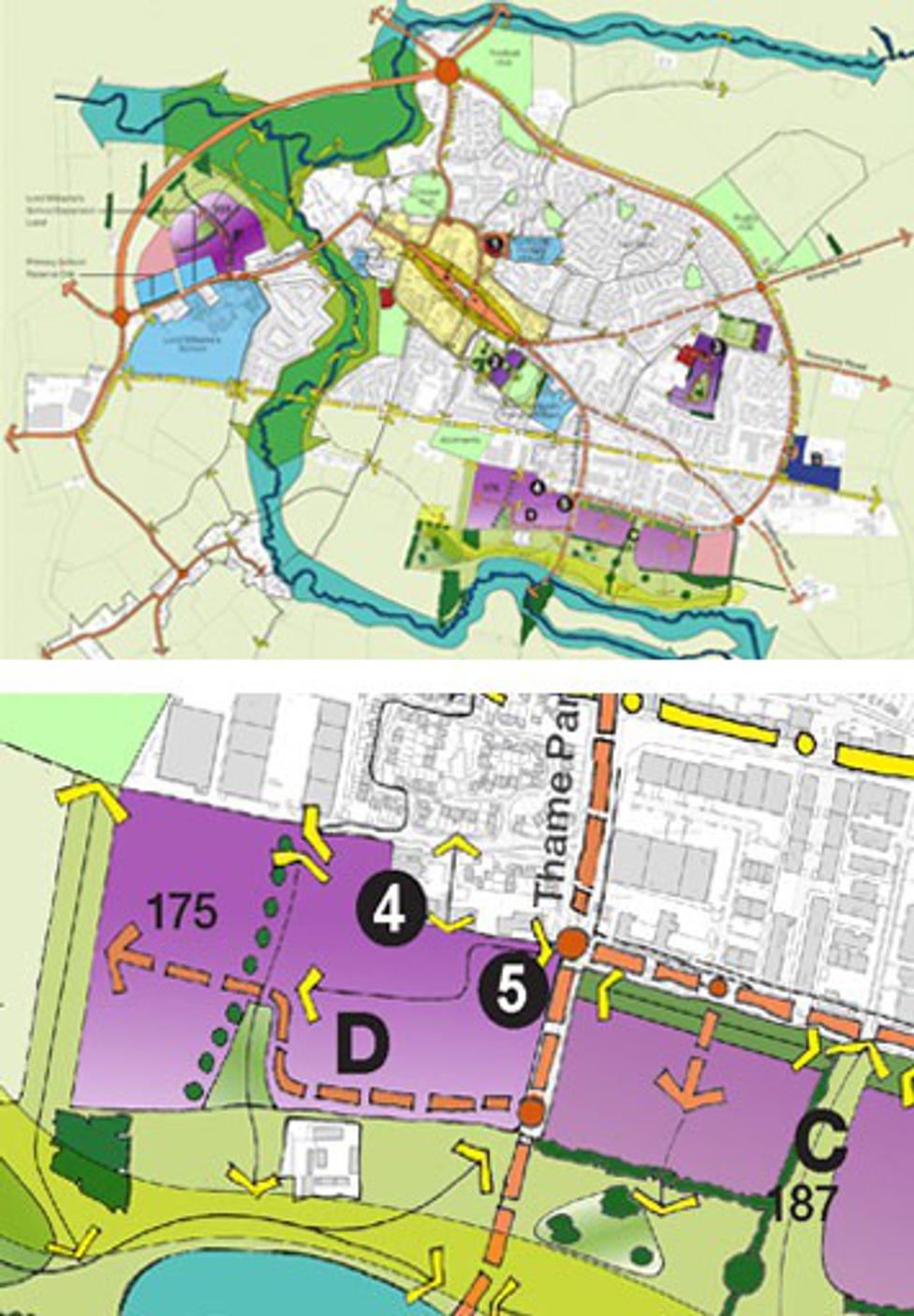 Thame Neighbourhood Plan approved
First Neighbourhood Plan to allocate sites for development.
The people of Thame, in Oxfordshire, have voted in favour of the Thame Neighbourhood Plan in a referendum held on 2 May 2013. 76% of the parish voted in favour of the plans, with a turnout of 40%. This is the first neighbourhood plan in the UK to allocate sites for development and the third neighbourhood plan to have reached this stage.
The plan was prepared by Tibbalds Planning and Urban Design in partnership with Thame Town Council and submitted to South Oxfordshire District Council for examination in December 2012.
It is one of the government's 'front runners', containing some very significant policies, including allocating land for 775 new homes and planning for retail growth to support the town centre.
Residents of the parish were asked: 'Do you want South Oxfordshire District Council to use the Neighbourhood Plan for the Thame Area to help it decide planning applications in the neighbourhood area?'
Nigel McGurch, commenting in the Examiners Report, February 2013 said: "To have produced a plan of such high quality is a testament to the energy, commitment and hard work of all involved. As a result the Thame Neighbourhood Plan reflects the passion and pride that local people have for the area. In my view, the Thame Neighbourhood Plan begins to set a high standard for neighbourhood planning across the country."
Related Updates
Stay In Touch
Sign up to our Newsletter
Subscribe to our newsletter to receive updates about making people friendly places.