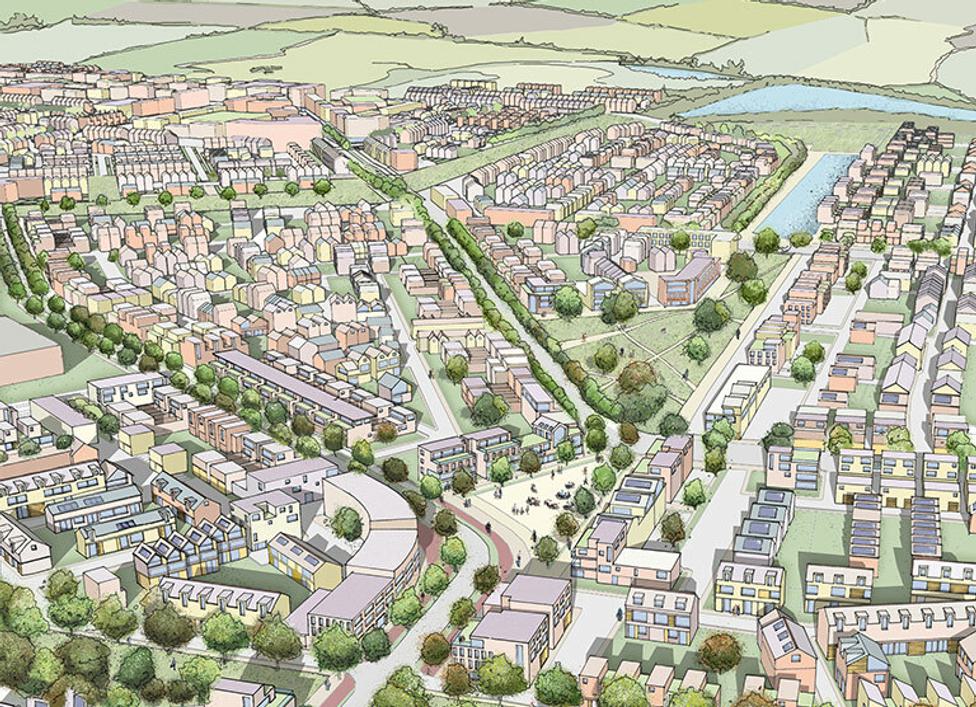 Tibbalds appointed to Homes England Development and Regeneration Framework
Tibbalds Planning and Urban Design has been appointed to Lot 2 of Homes England's Development and Regeneration Technical Services Framework (DaRTS) starting this month and running to 2027. It joins 10 other parties on Lot 2 of the framework. It is the third time that the practice has been selected as one of the government's housing accelerator's preferred partners.
The framework will be used by Homes England but also made available to other public bodies as part of Homes England's enabling role, including Central Government departments and their arm's length bodies and agencies, non-departmental public bodies, NHS bodies, local authorities, registered providers, health, police, fire and rescue, education, charities and devolved administrations.
Lot 2, will focus on Masterplanning, Urban Design and Architecture; Town and Country Planning, and Stakeholder and Community Engagement and Social Value Service and Lot 1 on the provision of all multidisciplinary services.
Barry Cummins, Chief Development Officer at Homes England, said: "We want to work with ambitious suppliers who can help us drive regeneration and housing delivery to create high-quality homes and thriving places across the country.
"Suppliers appointed to the new framework bring with them a wealth of knowledge and housing expertise that will enhance the work of Homes England. In addition to the re-procurement of a multidisciplinary lot providing a comprehensive range of technical and professional services, a second placemaking-focussed lot will allow us to engage directly with specialists to help deliver our agenda to promote quality, decency, good design and sustainability."
Katja Stille, Director at Tibbalds Planning and Urban Design, said: "This framework is an important resource for public sector organisations of all kinds to quickly and fairly procure the services of development and regeneration specialists who understand their priorities, requirements and constraints.
"Being appointed again under this new structure means we can continue to provide masterplanning, urban design and design-led planning advice focussed on unlocking new development and creating good places. We have already helped deliver some innovative and important projects in partnership with Homes England and look forward to continuing our relationship with the team to address pressing need for more high quality, well-designed housing.
"We are also pleased to see Campbell Reith appointed to Lot 1, who we continue to support and build on the long track record of the Tibbalds CampbellReith JV which was appointed to the previous multi-disciplinary framework and under which we have provided services to Homes England during the acquisition, planning, design and disposal of green field and brownfield sites as well as their public sector partners during estate and town centre regeneration projects."
Tibbalds' track record of projects appointed under previous Homes England multidisciplinary frameworks include major housing developments including Manydown in Hampshire and Northstowe in Cambridgeshire – the country's largest new town since Milton Keynes; Carpenters, an estate regeneration masterplan co-designed with the local community in Stratford; a development framework for the Smethwick-Birmingham corridor; town centre strategies and estate regeneration projects for the London Boroughs of Camden and Lambeth.
On Lot 2 Tibbalds will be supported by a team of sub-consultants including: Campbell Reith Hill, Arcadis Consulting, Camlins, Kanda Communications, Harper Perry, Land Use Consultants, Maccreanor Lavington, Metropolitan Workshop, PlaceChangers, Proctor & Matthews Architects, Pollard Thomas Edwards, Quod, Shed K.M., Soundings, The Environment Partnership and Trium Environmental Consulting.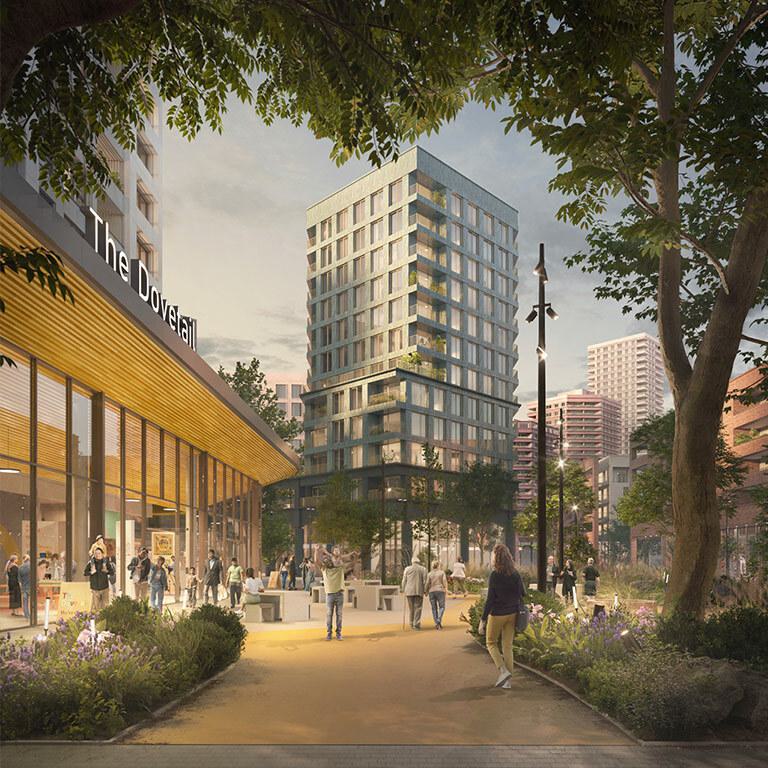 Related Updates
Stay In Touch
Sign up to our Newsletter
Subscribe to our newsletter to receive updates about making people friendly places.