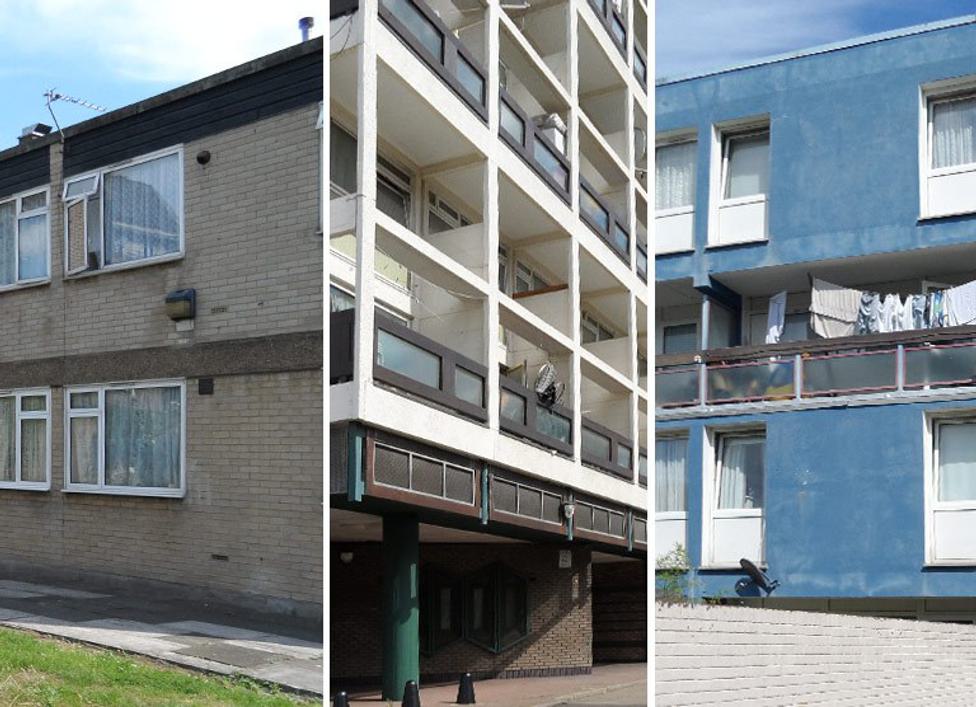 Tibbalds CampbellReith to help Lambeth build more and better homes
The Tibbalds CampbellReith JV has been appointed by Lambeth to undertake three significant estate regeneration projects following a selection process that included local exhibitions and resident representatives as part of the interview process.
The projects – at Knights Walk, the Westbury Estate and South Lambeth Estate – will provide 790 mixed tenure homes in total, including replacement homes for existing residents. They are part of 'Homes for Lambeth', Lambeth Council's commitment to providing more homes for new residents, better quality homes for existing residents and strong tenancies for council tenants.
The Knights Walk project will improve a section of the Cotton Gardens Estate on Kennington Lane and provide 90 mixed tenure homes. The two other projects – the Westbury Estate located between Wandsworth Road and St. Rule Street, Stockwell, and the South Lambeth Estate, located between Dorset Road and Clapham Road, Stockwell – will each provide around 350 mixed tenure homes, including replacement homes for existing residents.
Tibbalds and CPC Project Services, who both have extensive experience in estate regeneration for inner London boroughs, will lead the projects. Other members of the teams include architects Metropolitan Workshop, Mae, Macreannor Lavington and Pollard Thomas Edwards; landscape architects Camlins and Dally Henderson; engineers CampbellReith and TGA; and engagement specialists Make:Good and Place Studio.
The first steps will be to talk to the local community and gather feedback on what residents would like to see before shaping the proposals further. Following this feasibility work and surveys of the site, the team will then take the projects through the planning process and into a phased delivery programme – working with residents at each stage. As well as incorporating existing feedback from local residents and other stakeholders, the projects will also follow Lambeth Council's estate specific masterplan principles, as well as its 'Key Guarantees', which will ensure that all secure tenants and homeowners wishing to remain on the estate are given the opportunity to do so.
A Lambeth Council spokesman said: "The Council is committed to tackling Lambeth's housing crisis by building 1,000 extra homes for council rent in the borough, and the estate regeneration programme is a central plank of our plan for providing these much-needed homes.
"It is vital that we get started on this work as soon as possible, so it is encouraging that we are moving forward so decisively with the first three schemes."
"The proposals for the redevelopment of these estates were the result of several months of design work, testing and consultation with residents on the estates; we will ensure that residents are closely involved in all the work we do from here."
Hilary Satchwell, Director of Tibbalds Planning and Urban Design, said: "Estate regeneration needs careful, creative thinking and a clear focus, but most of all it needs addressing sensitively, in a way that respects existing residents as well as addressing future requirements.
"These three estates each have a distinct identity and the teams chosen to work on them have been shaped around their different characteristics and needs. Each practice has worked locally already and will be further involved with residents and other stakeholders to understand the area even better before starting to shape their plans."
Kim Sangster, CPC Project Director, said: "We have over 25 years experience in delivering major regeneration projects across the UK and are committed to working with Lambeth Council and its local residents to deliver improved homes and more sustainable communities for the future."
Michael Lawson, Partner at Campbell Reith Hill LLP, said: "We are delighted to have been appointed on the Lambeth projects, which we will ensure receives careful consideration of residents and the environment to enable the long-term sustainability of the schemes."
Jonny McKenna, Associate Director at Metropolitan Workshop, said: "We are looking forward to continuing our work at Westbury Estate to deliver for both the residents and Lambeth a thriving neighbourhood."
Alex Ely, Principal, Mae, said: "The commission for Knight's Walk represents an extraordinary opportunity to expand on the vision of George Finch. Our approach will be to get under the skin of his architectural thinking and of the character of the place, collaborate with the residents and find original ways to enhance his housing legacy of the 60s."
Carl Vann, Partner at Pollard Thomas Edwards, said: "We're really pleased to be working again with the residents of South Lambeth and the wider team – this is an important opportunity for the area with great potential"
Further information about the projects and regular updates on progress are available on the Lambeth website.
Related Updates
Stay In Touch
Sign up to our Newsletter
Subscribe to our newsletter to receive updates about making people friendly places.