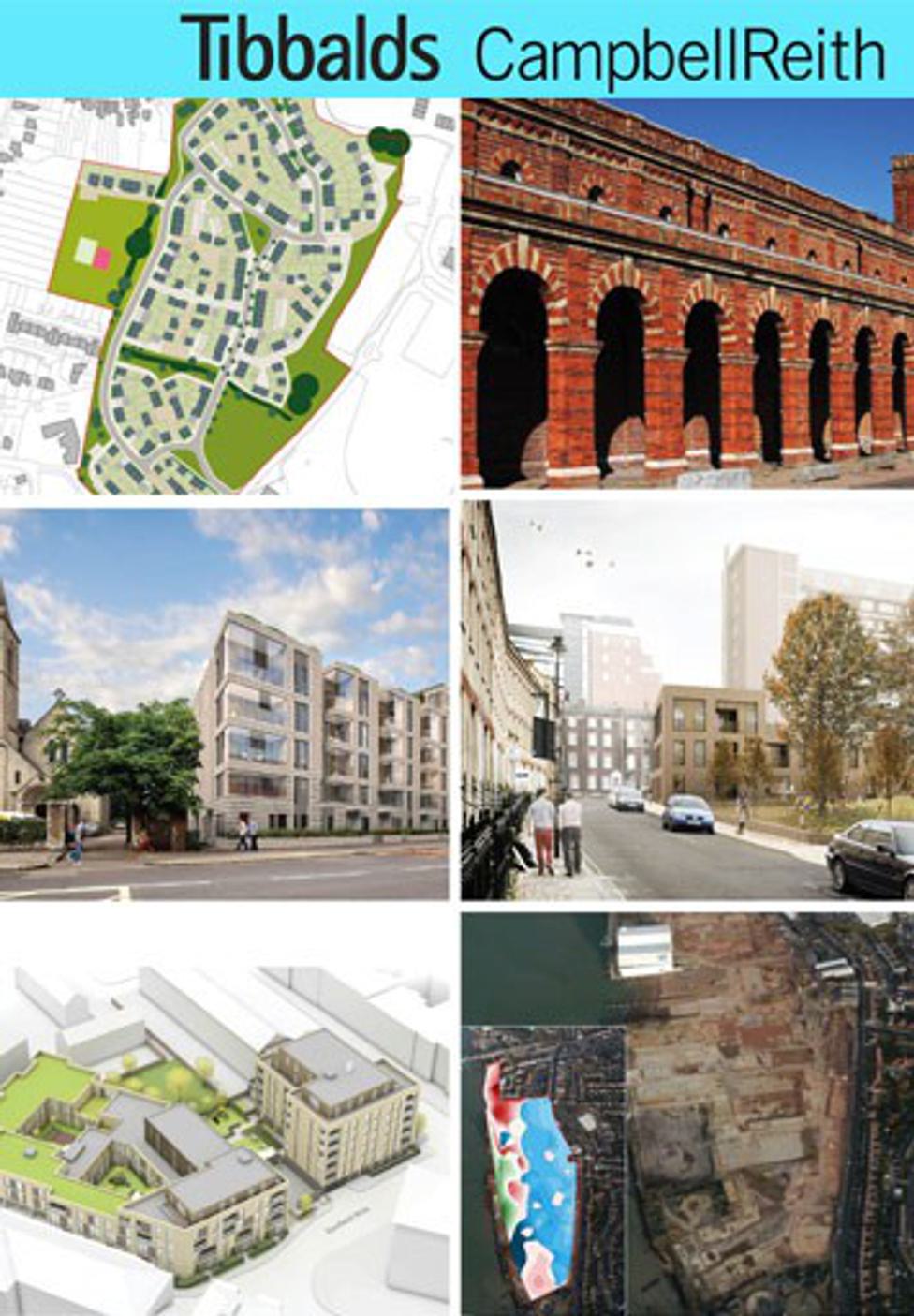 Tibbalds CampbellReith Joint Venture appointed to new HCA multidisciplinary panel
Tibbalds are pleased to announce its successful appointment to the Homes and Communities Agency's new £100 million multidisciplinary panel, as part of a Joint Venture with CampbellReith.
The HCA panel will run for 4 years, and be used to procure a wide range of technical services required to support the construction and development of homes by public sector bodies.
The Tibbalds CampbellReith JV is a Joint Venture of two specialist consultancies with a long track-record of working together to deliver a diverse range of projects, from estate regeneration to masterplanning and infrastructure development. The Joint Venture is supported by a team of consultants, selected to cover the full range of disciplines, across all the HCA regions.
As a group of specialists, the team can 'mix and match' its members to bring together the best skills to suit each individual project. A strong focus on project management allows the different practices to work together as one, to use the planning system positively and creatively, to deliver development and to serve the needs of the HCA and their development partners.
Sue Rowlands, Director of Tibbalds Planning and Urban Design, said:
"With more public sector bodies undertaking development directly, this framework is becoming more important, allowing procurement of experienced design teams without going through OJEU each time. Drawing upon it will mean that public sector projects can be delivered to the same quality, but in a quicker timeframe and with reduced procurement costs.
The decision to include a Joint Venture like Tibbalds CampbellReith on the panel demonstrates that specialist consultancies can, together, offer the range and quality of services required by the HCA just as effectively as the large multi-disciplinary firms. Because the team is focussed on placemaking and delivery with a strong engineering basis, our aims will be closely aligned with those of the HCA and its partners: helping create better places and spaces for local communities."
David Innes, Senior Partner at Campbell Reith Hill LLP, said:
"We are delighted to have been successfully re-appointed to the HCA Framework after successfully delivering numerous projects to the HCA through the 2011 Engineering Panel. In deciding how to respond to the new framework opportunity it was an easy decision to enhance and develop our longstanding relationship with colleagues at Tibbalds and form a Joint Venture. This JV allows us to compete at a national level in the full range of services and disciplines bringing together urban design, planning and engineering to deliver the HCA's corporate objectives. In this we will be assisted by a wide range of consortium members who, like us, are SME's with a focus on the successful delivery of a variety of projects for the HCA and their delivery partners."
Related Updates
Stay In Touch
Sign up to our Newsletter
Subscribe to our newsletter to receive updates about making people friendly places.