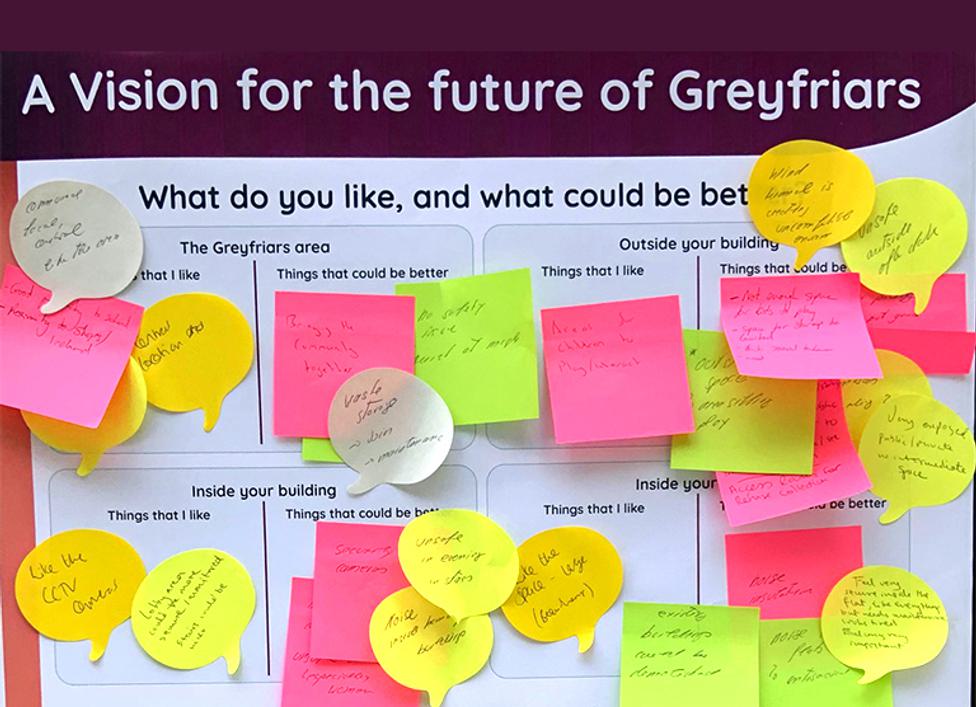 Tibbalds CampbellReith JV appointed for Bedford regeneration
The Tibbalds CampbellReith JV has been appointed by the Greyfriars Development Partnership to produce a development brief and design code for council-owned land at Greyfriars in Bedford.
The development brief and design code will be adopted as a Supplementary Planning Document (SPD) and act as the masterplan and design code for the regeneration and redevelopment of the Greyfriars area.
The Greyfriars site sits in a pivotal location between the existing town centre core and the station and western side of the town and has been identified as a priority for regeneration.
When complete, the residential-led development has the opportunity to provide around 500 new homes with a mix of tenure across a range of unit type, initiating a step change in urban living in Bedford through the creation of a new housing market. The redevelopment will create a high-quality neighbourhood with health and wellbeing at its core, with new open spaces and play facilities as well as a mix of retail and leisure.
Katja Stille, Director of Tibbalds Planning and Urban Design, added: "The ultimate objective here is to deliver a vibrant new residential quarter for new and existing residents within the centre of Bedford. It will be an innovative, sustainable, healthy, and high-quality place where people choose to live, and which makes best use of the Partnership's assets.
"We recognise the complexities, challenges, and incredible opportunity that the redevelopment of Greyfriars site provides in regard to initiating a step change within the centre, creating a positive gateway between the station and the town centre and in regard to housing delivery.
"Urban regeneration offers the huge potential to re-imagine an often tired poorly utilised landscape into new community focused space that is suitable for the next century. A deliverable masterplan and design codes are essential to this approach, helping to reinforce a distinctive identity for the area while delivering high-quality, well-designed housing for existing and new residents."
The Greyfriars Development Partnership comprises Bedford Borough Council, bpha and Homes England and is led by Bedford Borough Council.
Tibbalds CampbellReith JV was appointed under the Homes England Multidisciplinary Framework. Its team includes Aspinall Verdi (property market review), LUC (landscape and ecology), Urban Flow (car parking strategy) and Urban Movement (movement and public realm).
Our appointment has also featured in this article in The Planner.
Related Updates
Stay In Touch
Sign up to our Newsletter
Subscribe to our newsletter to receive updates about making people friendly places.