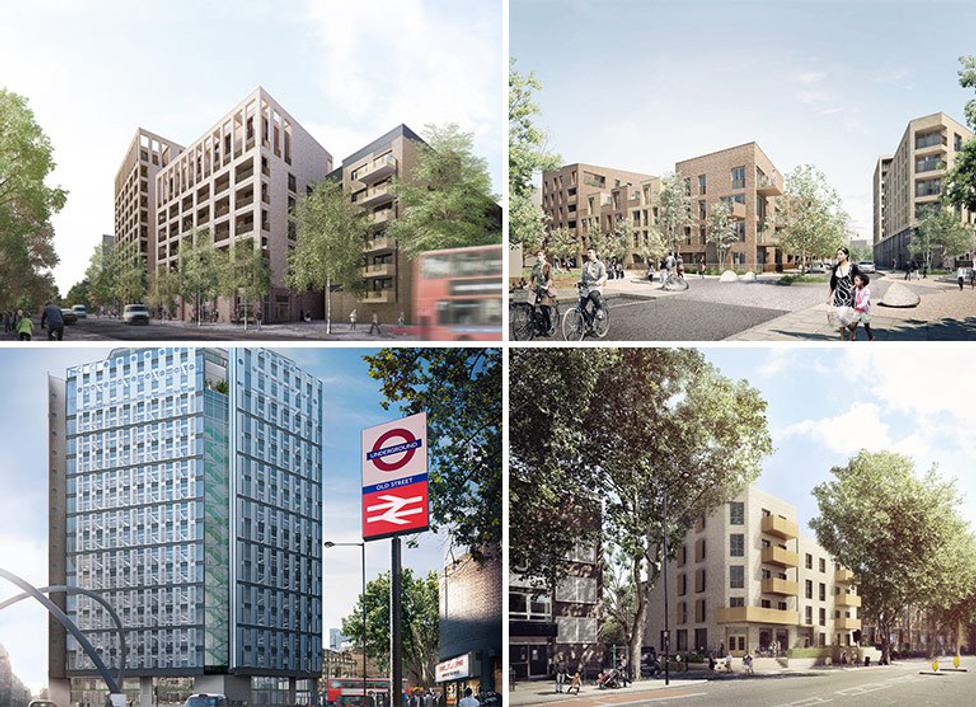 Tibbalds involved in four projects shortlisted for London Planning Awards 2019
Tibbalds is delighted to have worked on four schemes shortlisted for this year's London Planning Awards 2019.
The shortlisted projects include:
King's Crescent Estate, nominated for the Best New Place to Live award and for The Borough-led Projects Award – Tibbalds worked with Karakusevic Carson Architects to submit a 'hybrid' planning application for the regeneration of the King's Crescent Estate in Hackney, combining refurbishment of existing blocks and the construction of new build blocks.
White Collar Factory, nominated for The Mayor's Award for Sustainable and Environmental Planning – Tibbalds acted as planning consultant, working with Allford Hall Monaghan Morris Architects, for this new 237,000 sq ft landmark office building – an innovative and sustainable design clustered around a new public courtyard.
Colville Estate Regeneration, nominated for The Borough-led Projects Award –Tibbalds and Karakusevic Carson Architects were appointed to deliver a high quality regeneration scheme for the Colville Estate, including a phasing strategy that enables on-site decanting of existing residents in a single move.
Regent's Park Infill Sites, nominated for The Borough-led Projects Award – Tibbalds was appointed to review the feasibility and capacity of the estate to accommodate replacement homes for those that may be lost as a result of High Speed 2. We then defined the project brief, helped select architects and co-ordinated the planning submissions.
"At Tibbalds, we pride ourselves on working at the heart of the regeneration process to make good development happen – creating people-friendly, beautifully designed places to live and work. So we're delighted that London First has recognised these four projects, which showcase the vision and dedication of clients, architects and design teams who share our goals."
– Matt Shillito, Director
Winners of the London Planning Awards 2019 will be announced at a ceremony held on 31st January, at the National Gallery. Further information can be found on the London First website.
Related Updates
Stay In Touch
Sign up to our Newsletter
Subscribe to our newsletter to receive updates about making people friendly places.