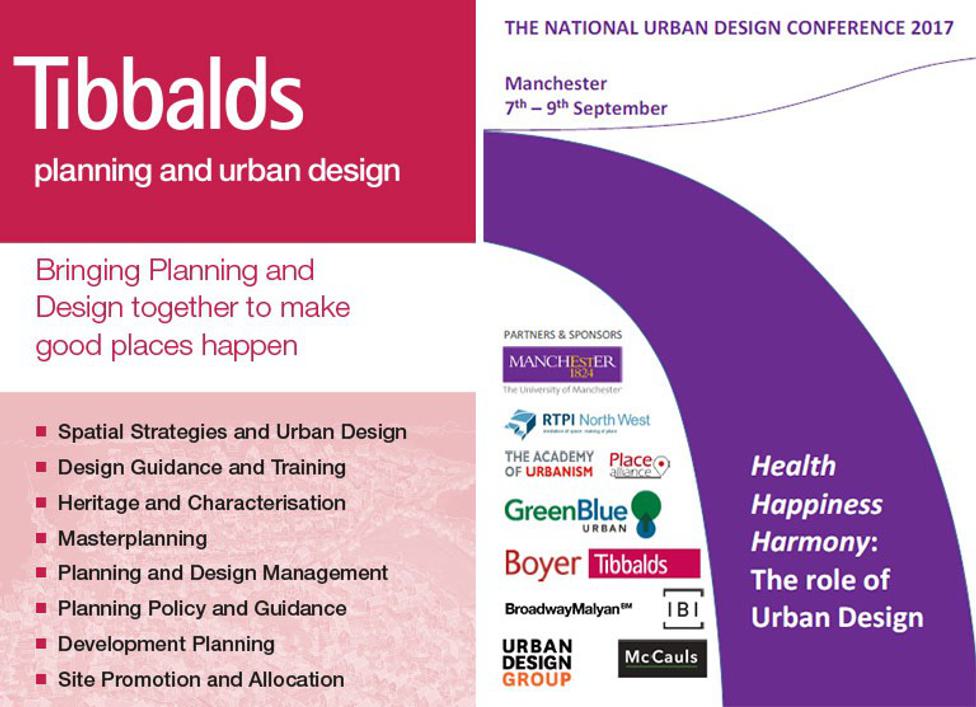 Tibbalds to present at Urban Design Conference 2017
Tibbalds Director, Hilary Satchwell, and Associate Director Katja Stille, will be presenting on Thursday 7th and Friday 8th this week as part of the National Urban Design Conference 2017, being held in Manchester from this Thursday 7th to Saturday 9th.
The theme for this year's non-profit event is 'Health Happiness and Harmony'. The event is being held at the University of Manchester and will involve over 70 speakers highlighting the latest research and Best Practice.
Booking rates and online links can be found on the UDG website here.
Related Updates
Stay In Touch
Sign up to our Newsletter
Subscribe to our newsletter to receive updates about making people friendly places.