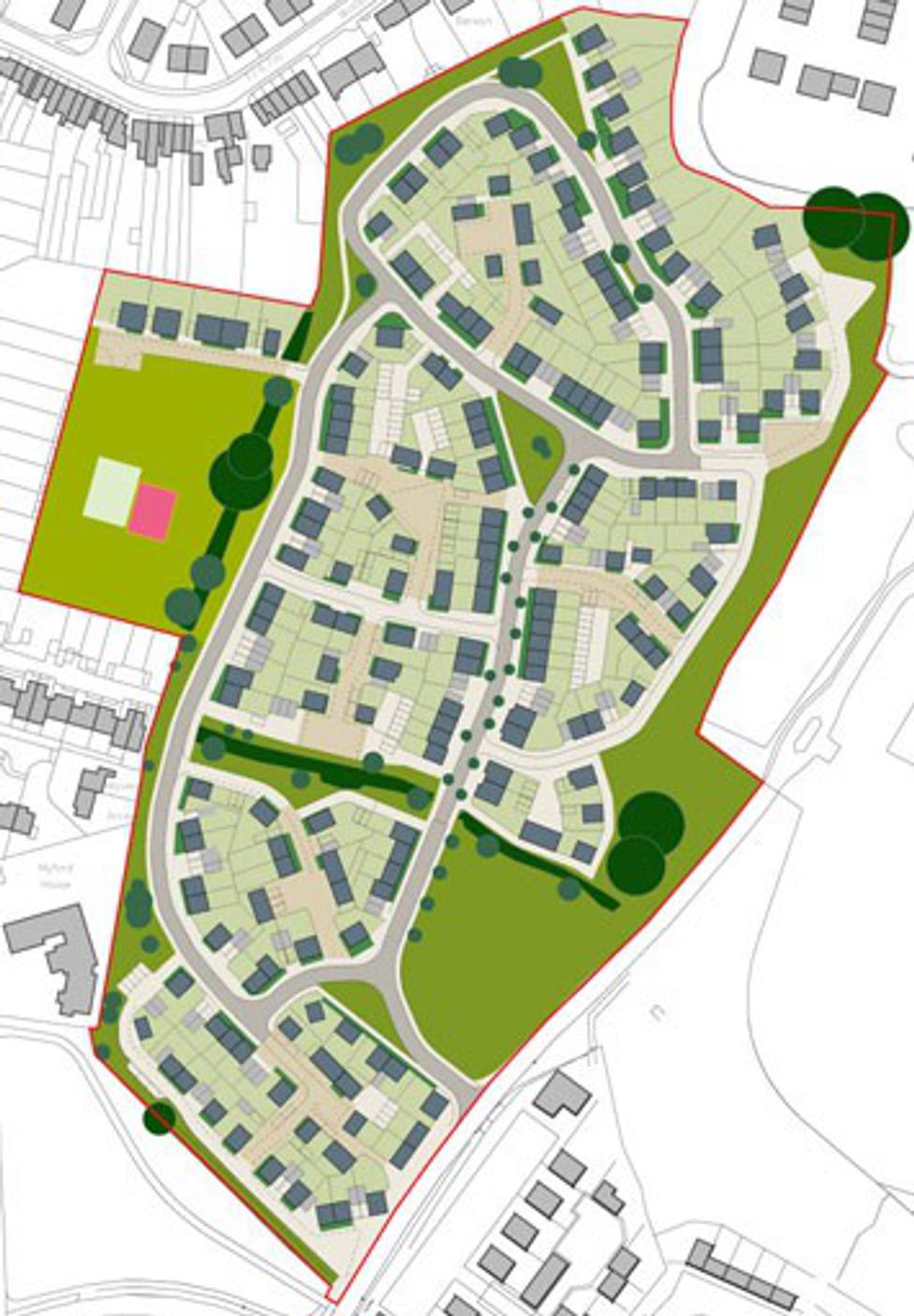 Tibbalds secures Outline Planning Permission for 200 home extension to Lightmoor Village, Telford
Tibbalds has secured outline planning permission (subject to agreeing the Section 106) for a 200 home extension to Lightmoor Village, Telford. Tibbalds led the masterplan for the original Lightmoor Village on behalf of the joint venture of Bournville Village Trust and the HCA. The village is made up of around 800 homes, centred around a mixed-used village centre and surrounded by open space. The extension will take the number of homes to 1,000, providing a further 50 affordable dwellings for Bournville Village Trust and helping to support the village centre by bringing more residents within walking distance.
As for the original village, the masterplan for the extension integrates existing trees and hedgerows, and creates a variety of open spaces that provide valuable ecological corridors as well as recreational space for residents. Sustainable urban drainage is integrated into the landscape, and connects with Lightmoor's SUDS system – one of the first of its kind in the UK. The masterplan is supported by a Design Guide that will be used by developers in producing detailed designs for the area, by the joint venture in assessing the quality of developers' schemes, and by the local planning authority in evaluating reserved matters applications. The Design Guide is similar to the guide used in the original village. It has proved its worth by coordinating different phases of development to create a coherent village with a real sense of place.
Related Updates
Stay In Touch
Sign up to our Newsletter
Subscribe to our newsletter to receive updates about making people friendly places.