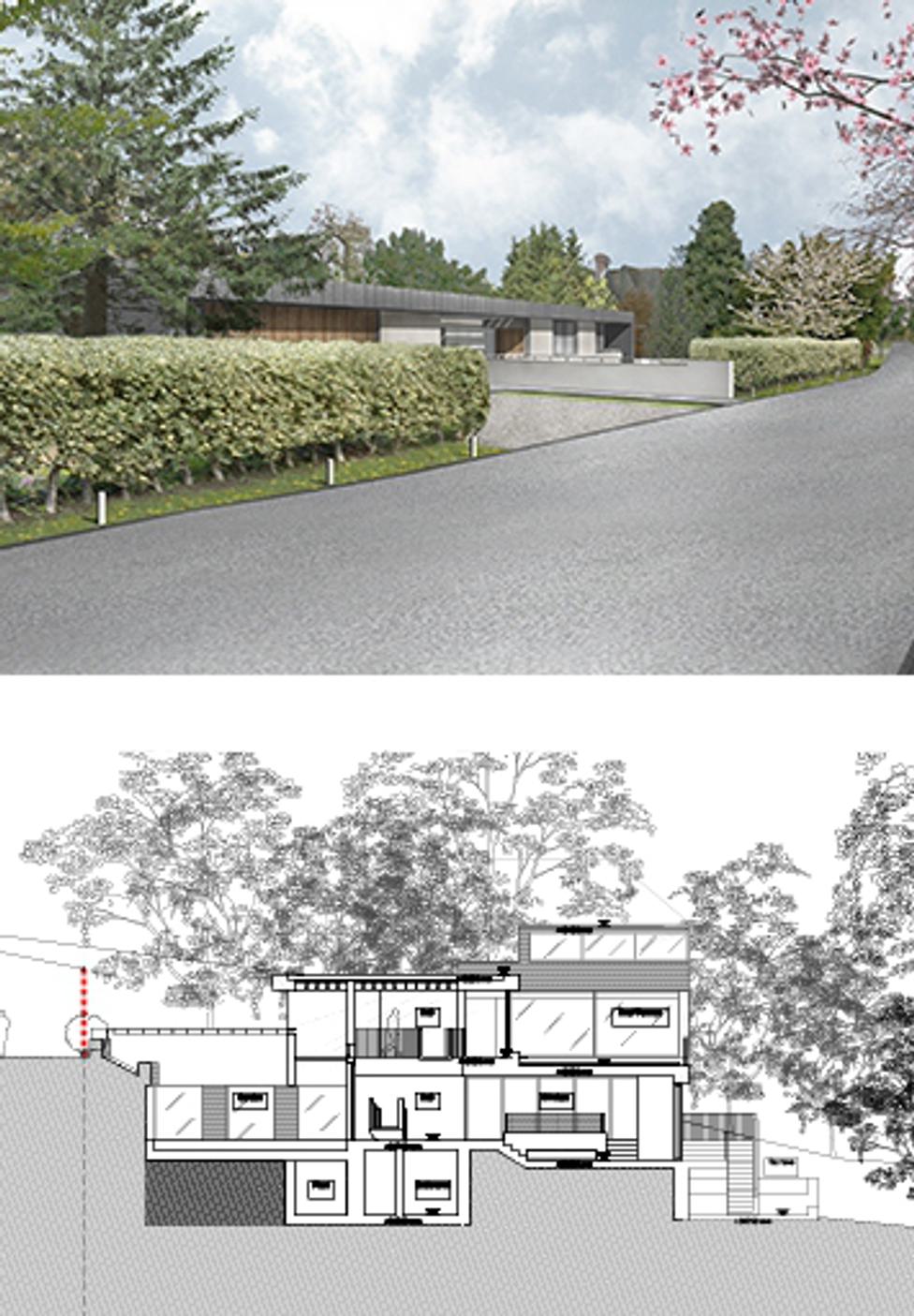 Tibbalds has won an appeal for a high quality, contemporary home in Bromley
Designed by Loates Taylor Shannon, the scheme will replace a 1970s house with an innovative split level home. The site is within an Area of Special Residential Character. Although planning officers recommended approval, members refused to grant planning permission as they felt that the design had little regard for the special character of the area.
Tibbalds was appointed to lead the Statement of Case, which included undertaking a thorough analysis of the area's character in order to support our argument that the proposed scheme is a highly appropriate response to a unique and challenging site. The Inspector agreed with our argument, stating that he does not consider that the distinctiveness of the setting would be compromised by the scheme and – as such – the contemporary building would not appear out-of-place. The outcome of the appeal demonstrates that high quality design can overcome objections to non-traditional building styles.
Related Updates
Stay In Touch
Sign up to our Newsletter
Subscribe to our newsletter to receive updates about making people friendly places.