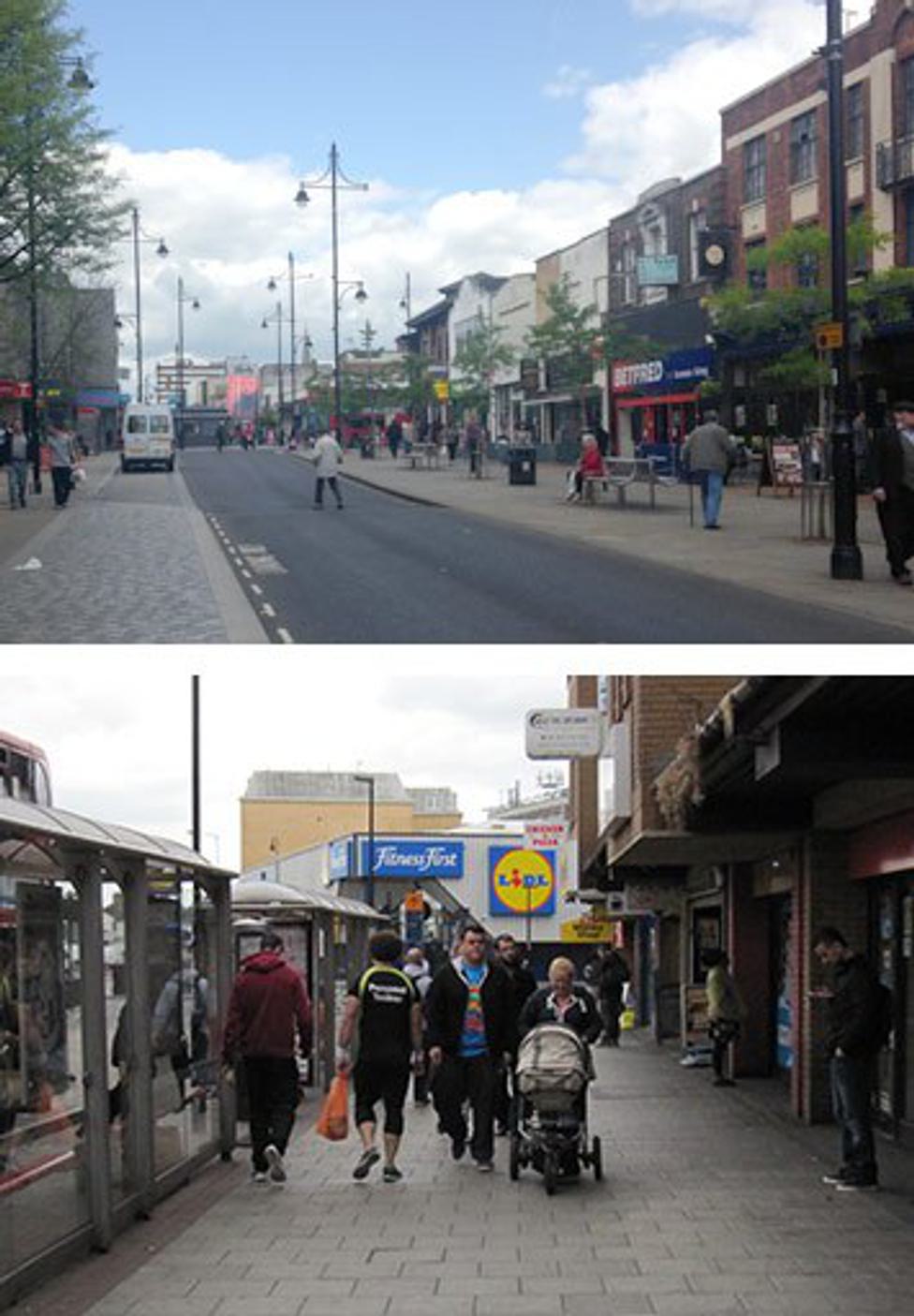 Tibbalds to work on Romford development plan
Tibbalds Planning and Urban Design has been jointly appointed with BBP Regeneration to work on a development framework for Romford town centre.
The aim of the development framework is to maximise opportunities for Romford following Crossrail's completion in 2018, particularly in delivering new housing through attractive and sustainable residential schemes. It will ensure that retailers are well positioned to respond to competition from Lakeside and Stratford, enable new office stock to meet the changing needs of businesses and strengthen Romford's leisure offer.
In addition to BBP Regeneration and Tibbalds, the London Borough of Havering's team includes engineers Campbell Reith.
The framework will develop a strategy for the whole town centre, taking a holistic view of the existing urban fabric, uses and movement. It will identify distinct areas, each with their own characteristics and opportunities, and incorporate a delivery plan, prepared by BBP.
When complete the development framework will form part of the evidence base for the new Havering Local Plan, superseding the 2008 Romford Area Action
Plan (RAAP). It will include policy recommendations to support future allocations.
Katja Stille, Associate Director at Tibbalds Planning and Urban Design, said:
"This is an important piece of work that will help shape the town's future development and secure its growth. With the completion of Crossrail in 2018, Romford town centre will undergo significant change. To prepare for this physical and economic development Havering Council's new framework will ensure that resulting growth will not only be well-planned and appropriate but make the most of the economic opportunities this new transport link will bring."
Related Updates
Stay In Touch
Sign up to our Newsletter
Subscribe to our newsletter to receive updates about making people friendly places.