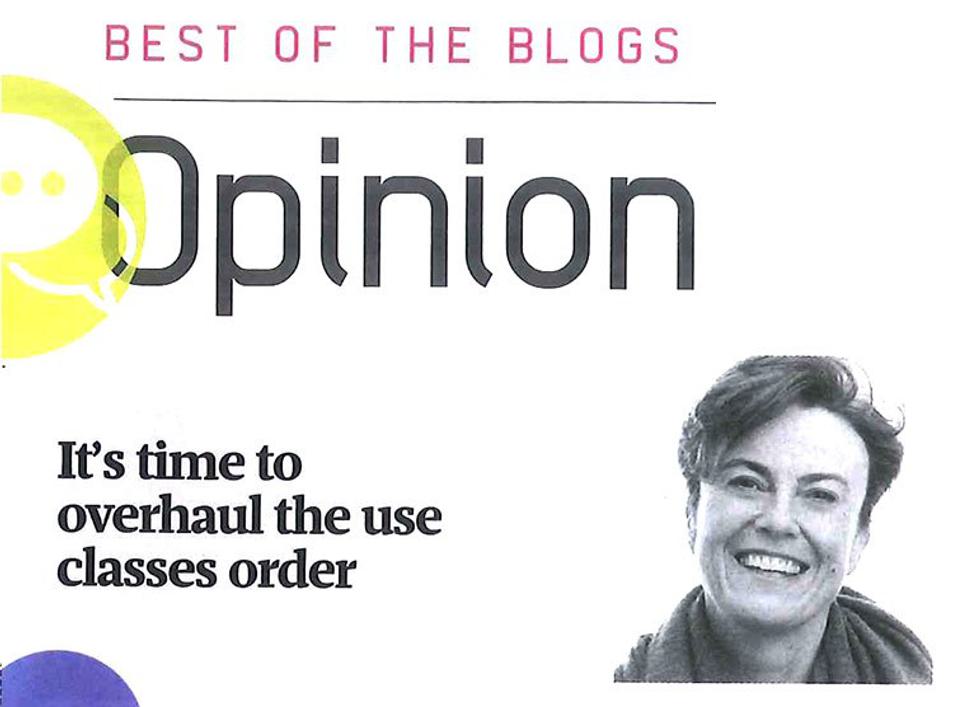 'It's time to overhaul the Use Classes order' says Jennifer Ross, Director at Tibbalds
An article by Jennifer Ross, Director at Tibbalds, has featured in an article in this month's The Planner magazine.
She discusses how the scope of Use Classes needs to be widened to better cater for the cross over between living and working and how planning can brought back to its key principles: creating good places for the people who need them.
Related Updates
Stay In Touch
Sign up to our Newsletter
Subscribe to our newsletter to receive updates about making people friendly places.