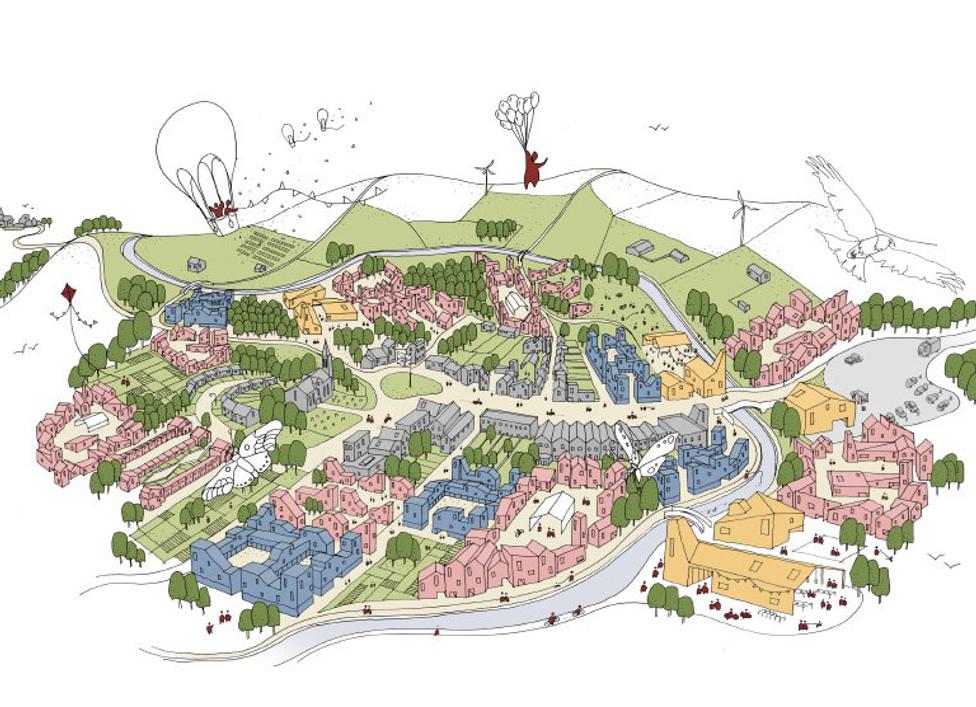 VeloCity: Oxford to Cambridge Regional Corridor wins IMCL 2018 Honor Award
Tibbalds is excited to announce that the submission by VeloCity – a team including Jennifer Ross, Director of Tibbalds – has won the IMCL 2018 Honor Award.
The judges felt that the VeloCity submission was "a visionary conceptual plan, directly and clearly illustrating how to sustainably accommodate one million new homes across a swath of English countryside stretching from Oxford to Milton Keynes to Cambridge".
VeloCity had previously been selected as winner of The Cambridge to Oxford Connection: Ideas Competition by the National Infrastructure Commission (NIC) and Malcolm Reading Consultants.
The vision of VeloCity is a strategic approach to growth and placemaking along the Oxford to Cambridge corridor, centred on a re-imagining of the village for the 21st century. It stood out to the jury for its low-impact blueprint for delivering much-needed new homes while maintaining a person-centred scale and retaining the existing character of the area.
The all-women team is a collaboration between Jennifer Ross of Tibbalds Planning and Urban Design, along with Sarah Featherstone (Featherstone Young), Kay Hughes (Khaa), Petra Marko (Marko and Placemakers), Annalie Riches (Mikhail Riches) and Judith Sykes (Expedition Engineering).
The IMCL Awards jury was most impressed by VeloCity's vision for sustainable development across this area of England and wishes the VeloCity team great success in making these ideas and strategies a reality.
More information about the award and the Making Cities Livable movement can be found here, while further information about the award winning project can be found here.
Related Updates
Stay In Touch
Sign up to our Newsletter
Subscribe to our newsletter to receive updates about making people friendly places.