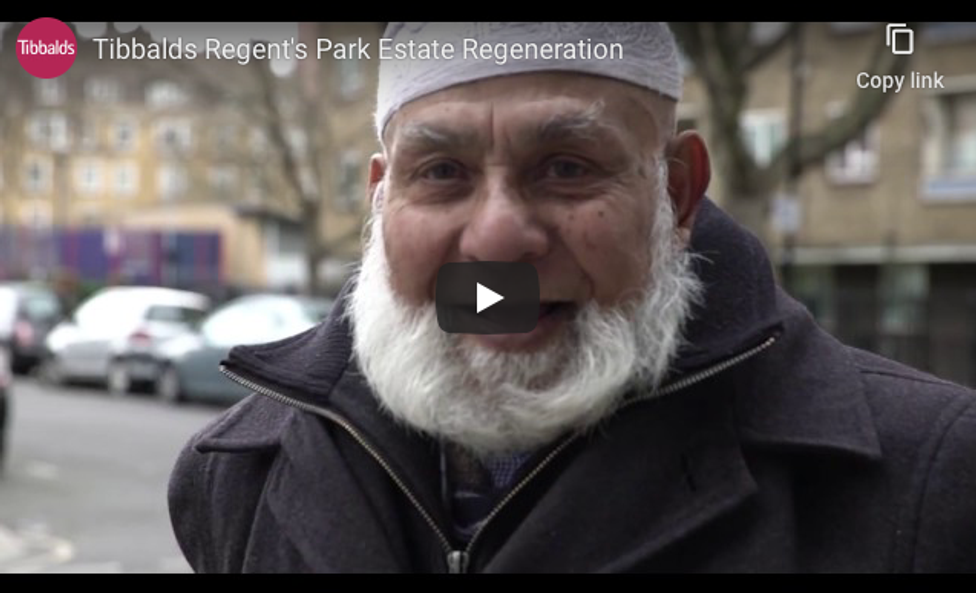 Watch our video presented as part of our shortlisted National Urban Design Awards submission for our Regents Park Estate wider strategy work
The Regents Park Estate in Camden is a 2,239 home housing estate created to provide new homes in the post-war period. Originally planned in the 1950s it was delivered in four distinct phases of varying success.
One of the particular issues that came out of Tibbalds' work was the realisation that this project isn't just about repairing the fractured urban design of an estate, but it also provided the opportunity to 'repair' at the wider city scale.
Tibbalds led the team throughout this project. Our role included preparing design briefs for each of the 9 short term sites and running a invited competition to appoint architects and a design team that we then managed through to detailed planning.
Our submission was chosen as one of four finalists by an independent panel.
The National Urban Design Awards are an opportunity to reach out to members and draw upon the best in emerging urban design practice from the industry, students, writers and their publishers. The awards remain true to the UDG's goals of recognising and rewarding the very best in urban design practice and encouraging collaboration, innovation and the sharing of ideas.
Tibbalds submission can be downloaded and viewed here.
Related Updates
Stay In Touch
Sign up to our Newsletter
Subscribe to our newsletter to receive updates about making people friendly places.