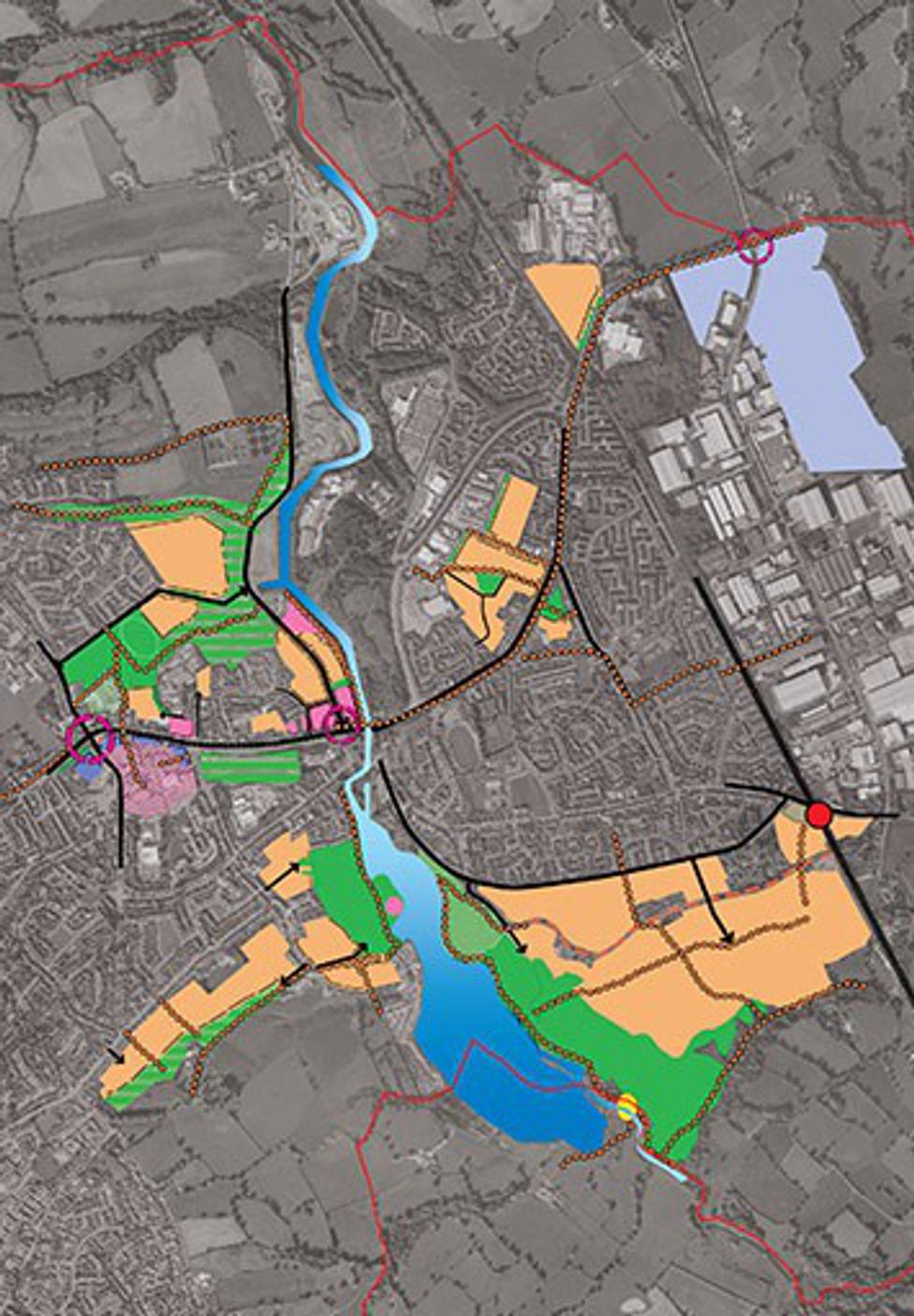 Winsford Neighbourhood Plan approved at referendum. 3,300 home plan the largest to be approved
The people of Winsford in Cheshire have voted in favour of the Winsford Neighbourhood Plan at a referendum held on 23 October 2014. 2,620 people voted in favour of the plan compared to a no vote of 1,160.
This is the largest Neighbourhood Plan to have reached referendum so far. It sets the direction for Winsford's growth until 2030, with 3,300 new homes and 35 hectares of employment land allocated across 24 sites in and around the town.
The plan was prepared by Tibbalds Planning and Urban Design, along with consultation specialists Urban Vision, for Winsford Town Council in partnership with Cheshire West and Chester Council (CWACC) and The Weaver Valley Partnership. It passed examination in August this year and is being developed in parallel with the local authority's emerging Local Plan.
Tibbalds role was to lead the process of producing a Neighbourhood Plan with the aim of transforming the town. We devised a spatial strategy that ensured the local community would benefit from future development. The Neighbourhood Plan sets out to maximise the regeneration benefit for the town centre and unlock areas of open space for public access. The response was excellent, and helped support a clear vision for the future of Winsford.
Sue Rowlands, a Director of Tibbalds Planning and Urban Design, said:
"Today's result shows that Neighbourhood Plan making can work just as well on a large scale in urban locations as for smaller country parishes. This is the most ambitious Neighbourhood Plan so far and has brought with it a number of challenges. Not just engaging with harder to reach groups and those who don't want to see any growth planned for, but demonstrating that when set up well this approach to planning can bring both quick wins and long term benefits to residents and businesses. When we were first interviewed for the role, Town Clerk Alan Warburton said he wanted people to feel proud to live Winsford again. We think that the Neighbourhood Plan will achieve this goal and are pleased to see that the majority of local people think so too."
Related Updates
Stay In Touch
Sign up to our Newsletter
Subscribe to our newsletter to receive updates about making people friendly places.