Work experience at Tibbalds

Written by
Tibbalds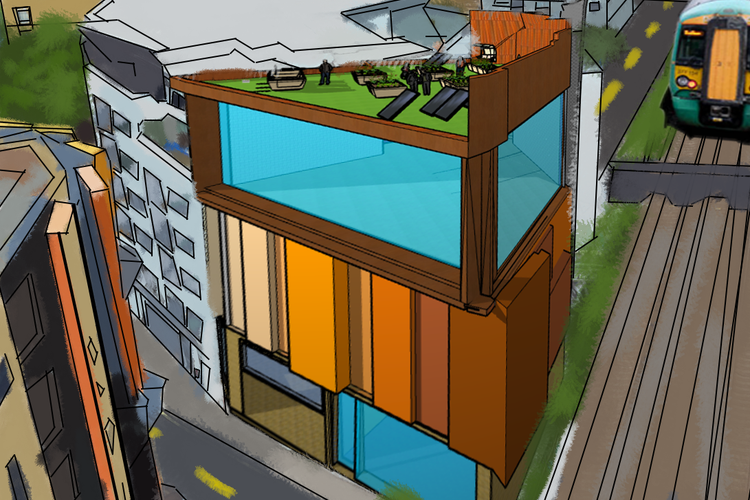 This summer, we welcomed Tom as part of our work experience programme at Tibbalds. Tom shares his interests and some of the great experiences and skills he gained during his time with us.
My name is Tom and I am a year 10 work experience student from Bromley. I have always been interested in architecture and urban design, so this placement was a great opportunity for me to experience, and learn, how a company in this sector operated. The placement was most certainly jam-packed but it was very interesting and much more immersive, hands-on and fun than my traditional school week.
At the beginning of the week-long placement, I began with reviewing documents, which introduced some of Tibbalds ongoing projects, despite their length they were very informative and got me settled into the environment quickly. After this I was given the task of planning what should be built on a local site and had to research a range of information - from local design movements and schemes to maximum building height, as not to break the many rules and regulations London seems to have for development. This definitely has humbled me and made me show greater appreciation for what planners and urban designs have to think about on a daily basis.
After this research we travelled to the site and walked - at pace due to the incoming rain - around the local area, something I found very practical and useful as I am a visual learner. After closely missing the rain, I then started designing a building first using layers of tracing paper and imported this into Sketchup to design and 3D model it. After a discussion with some graphic designers, I was tasked with adding my newly designed building into the local environment. Overall, this activity was amazingly fun to do - I would like to thank the team involved in planning this task.

Tom designed a building which he visualised using a combination of techniques including 3D modelling in Sketchup.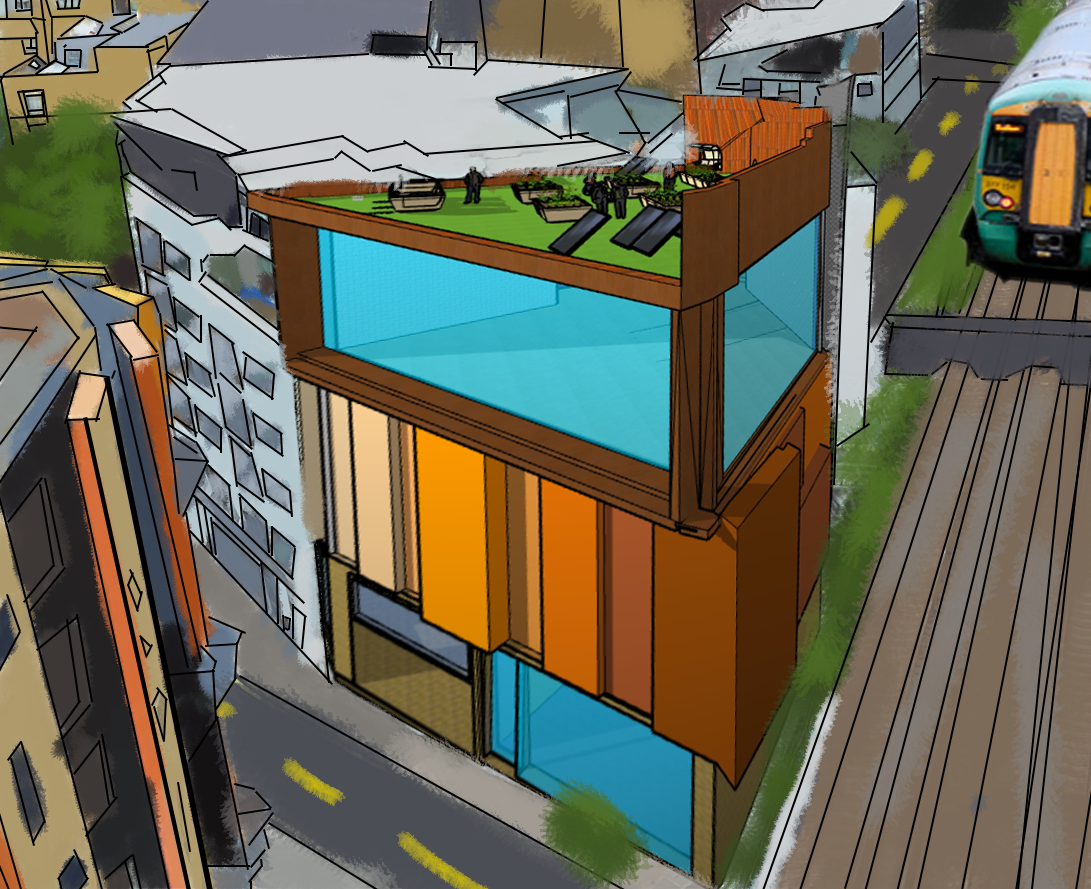 As well, as this activity I spoke with a few very kind graphic designers, who showed me around InDesign, Photoshop, Illustrator and some other online tools They discussed Tibbalds brand guidelines, copyright and document presets - all transferable skills I can use in the future. Additionally, I attended a planning team meeting in which they discussed a new regulation change. Subsequently, I attended an online board meeting updating a team on a new development project. The meetings were a challenge due to the millions of acronyms used but I managed to get the gist of the information, despite the challenge, they were still very educational and engaging.

Overall, I have had a great placement experience at Tibbalds, as everyone has been incredibly welcoming and friendly - making this week enjoyable for me. Each task gave me new skills and tools which I hope to use more in my future endeavours. I would like to thank Tibbalds, and the great team for this amazing experience and would definitely recommend this placement to anyone looking for work experience.
Related Updates
Stay In Touch
Sign up to our Newsletter
Subscribe to our newsletter to receive updates about making people friendly places.