Project:
Northstowe Design Code
A Design Code for healthy living
Northstowe is a new town in Cambridgeshire. It will be the home of around 25,000 people and is one of the NHS's Healthy New Towns (HNT). Tibbalds is supporting Homes England, the masterdeveloper for Phases 2 and 3.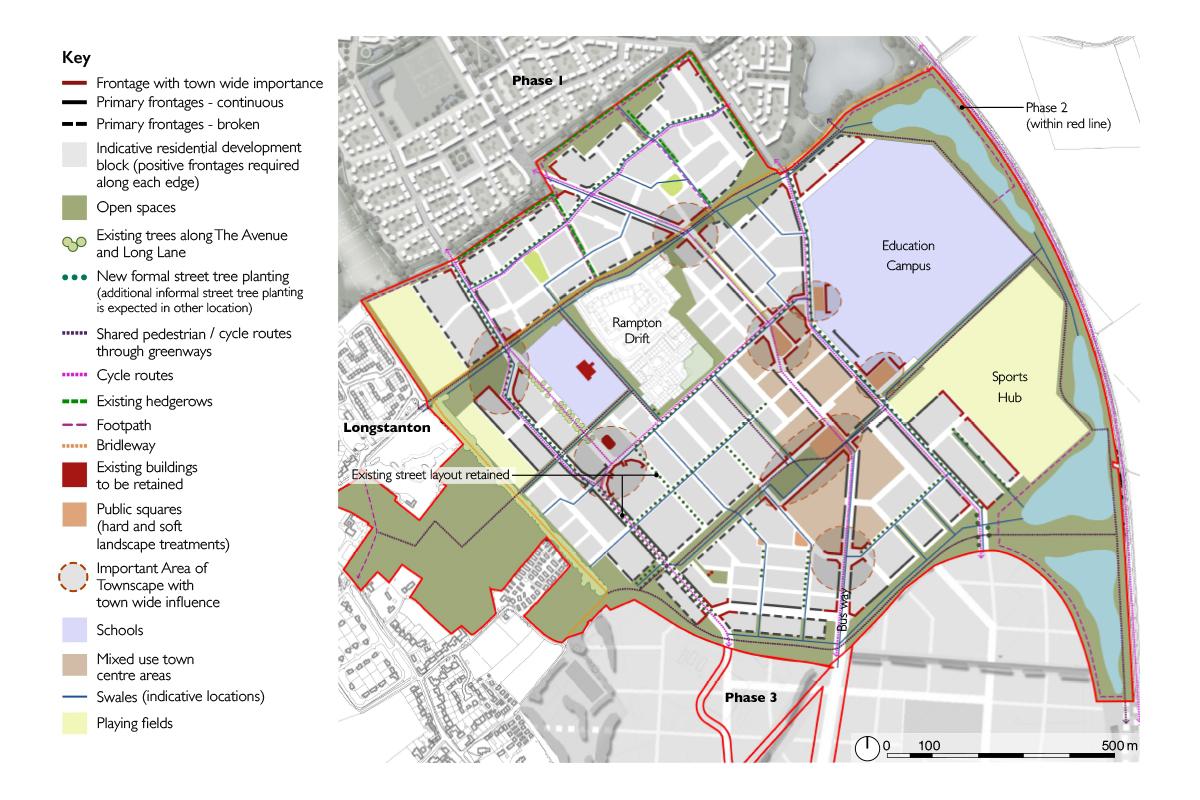 Project Deliverables:

Design Code for Phase 2

Client:

Homes England

Collaborators:

CBA

Location:

Cambridgeshire

Status:

Design Code approved October 2017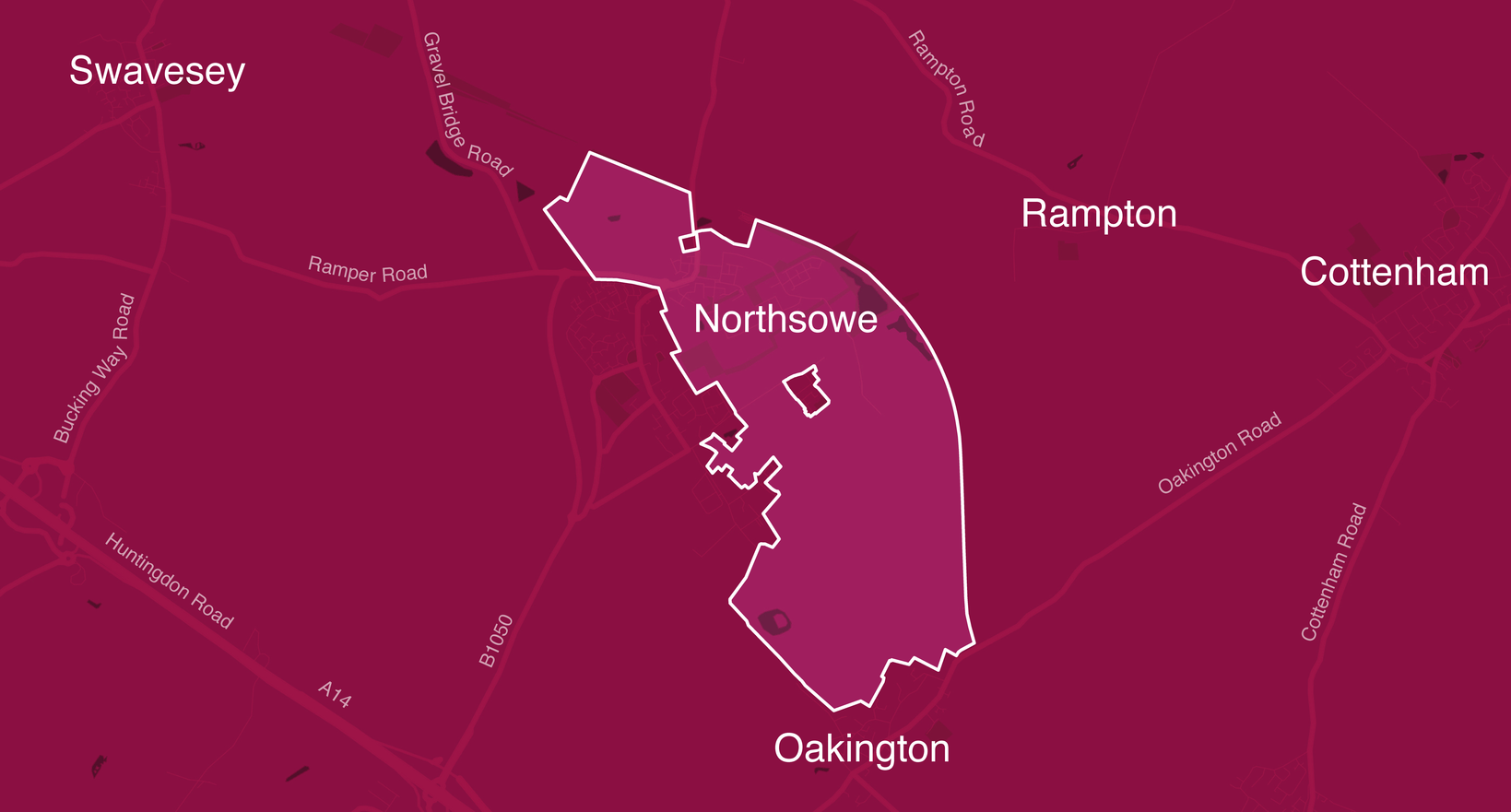 Homes England's aspiration for Northstowe is to deliver a contemporary 21st century new town, and priorities include delivering a range of good quality, affordable homes at pace
Homes England
Client
Northstowe Phase 2 Design Code specifically focuses on the health and wellbeing objective around reducing obesity and the wellbeing of older people. The aim is to help people to make healthy choices via environmental change. The Design Code is an important bridge between the outline planning consent and detailed proposals for Northstowe. It is an appropriate forum for embedding principles of healthy neighbourhoods. The final document demonstrates how these objectives can be embedded in design requirements at a strategic as well as detailed level.
---
At a first glance, the principles of promoting healthy and active lifestyles appear to be already embedded in a best practice masterplanning approach, such as access to green infrastructure and routes for walking and cycling.
We wanted to take it further, designing in features that would encourage lifestyle changes through the right kind of environment; and the practical steps that urban designers and others need to take, right at the start of any housing proposals, to turn ideals into a workable, liveable reality. There was also an ambition to create a place where people had the choice and freedom to decide what was right for them.
The Design Code for Northstowe Phase 2 demonstrates that a focus on health and wellbeing can enhance masterplanning practice and take a robust step towards delivering healthy places. The document embeds best practice placemaking and healthy living principles in mandatory guidance for future developers.
---
Despite the relatively high densities Northstowe Phase 2 will become an urban environment that is infused with greenery. A network of Greenways connects residents to large open spaces, including the Water Park and an area of natural green space called Paddocks Parkland. Taking inspiration from the existing avenues the majority of streets will be line with trees in order to improve the air quality, micro climate and provide an attractive walking and cycling environment. The detailed testing of the code has shown that the Design Code sets out the requirements for around 3000 trees, many of them located along the Primary and Secondary Street but also throughout the residential environments.
Meanwhile, it's important not to overlook less attractive features. We've made sure public toilets, adult and baby changing facilities, and drinking fountains are a mandatory requirement in central locations. Many studies have highlighted a lack of public toilets, increasing the risks of loneliness and isolation for fear of going out, particularly prevalent among the older generations. Very simple steps can be taken, such as regular siting of benches and conveniences to make leaving home less challenging and isolation less likely. It's worth making the effort to negotiate various hurdles, as it can make an enormous difference to people's lives.
---
Take a look at our animation illustrating our vision for creating a healthy place.
Video produced for our Shortlisted 'Practice Award: Urban Design Awards 2018' submission.
Awards
---

Shortlisted for Practice Award, Urban Design Awards 2018

---

Shortlisted in the 'Award for Planning for Increased Housing Delivery' category at the Planning Awards 2021

---

Finalist in the Excellence in Public Health and Wellbeing category at the Landscape Institute Awards 2021
Core Team
Below are some of the key people that worked on this project.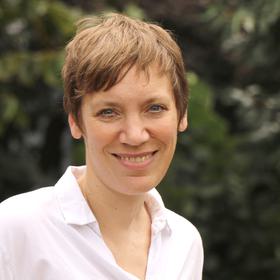 Start the conversation...
Learn more about Northstowe Design Code and other projects by contacting one of our team
Call Katja on 0207 089 2121 or email katja.stille@tibbalds.co.uk