Project:
Paradise Design Code, Hemel Hempstead
Design code for transforming industrial area to vibrant mixed-use quarter.
Dacorum Borough Council commissioned us to develop a neighbourhood design code for the Paradise industrial area. It was selected as one of the government's phase 1 pilot projects to test the National Model Design Code in use. Paradise is a low-density area situated on the edge of Hemel Hempstead town centre. It is currently occupied by commercial and industrial businesses and is allocated for mixed-use development. The Design Code will guide sustainable densification to create a coherent urban neighbourhood, with new homes and facilities as well as businesses.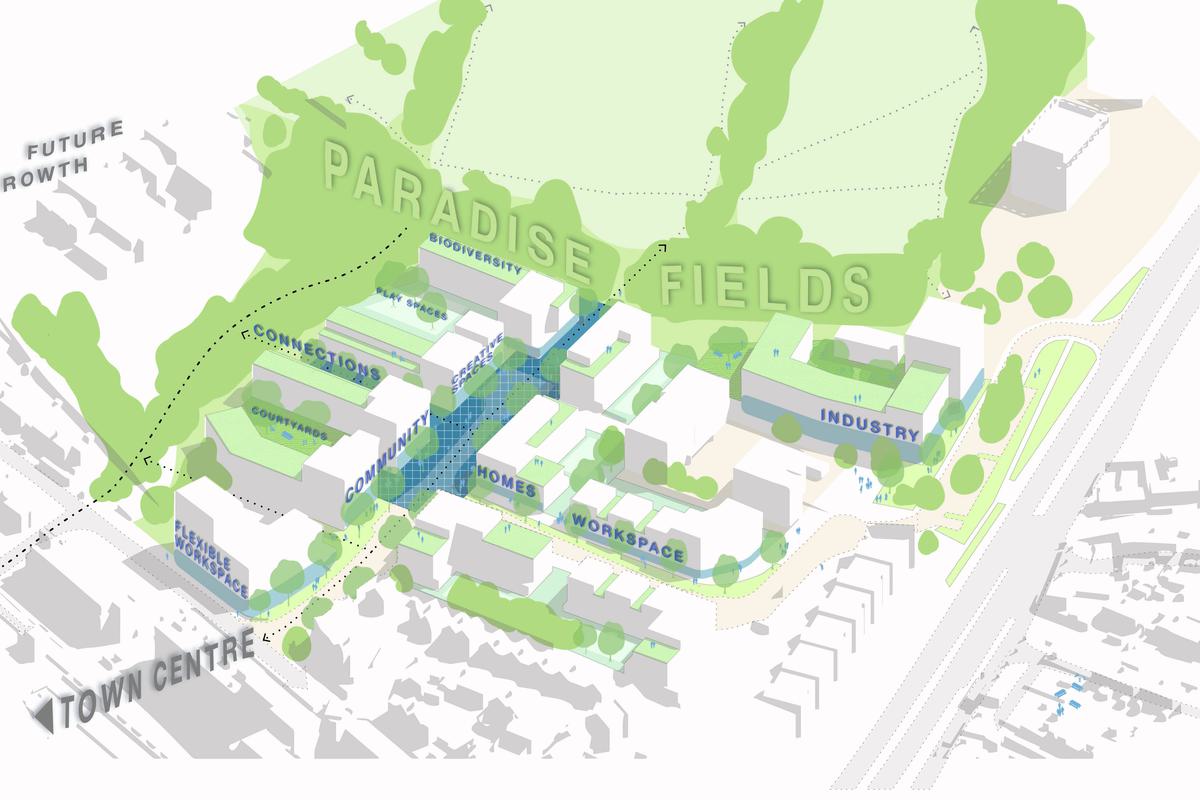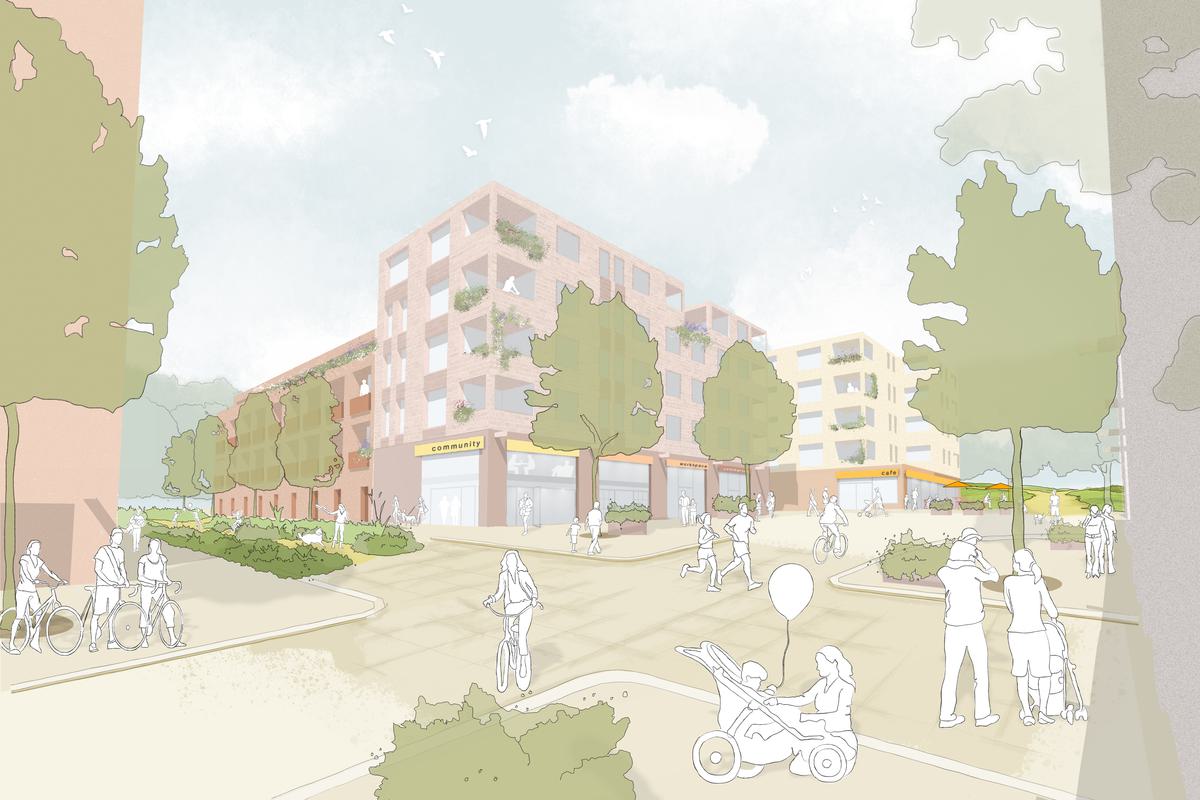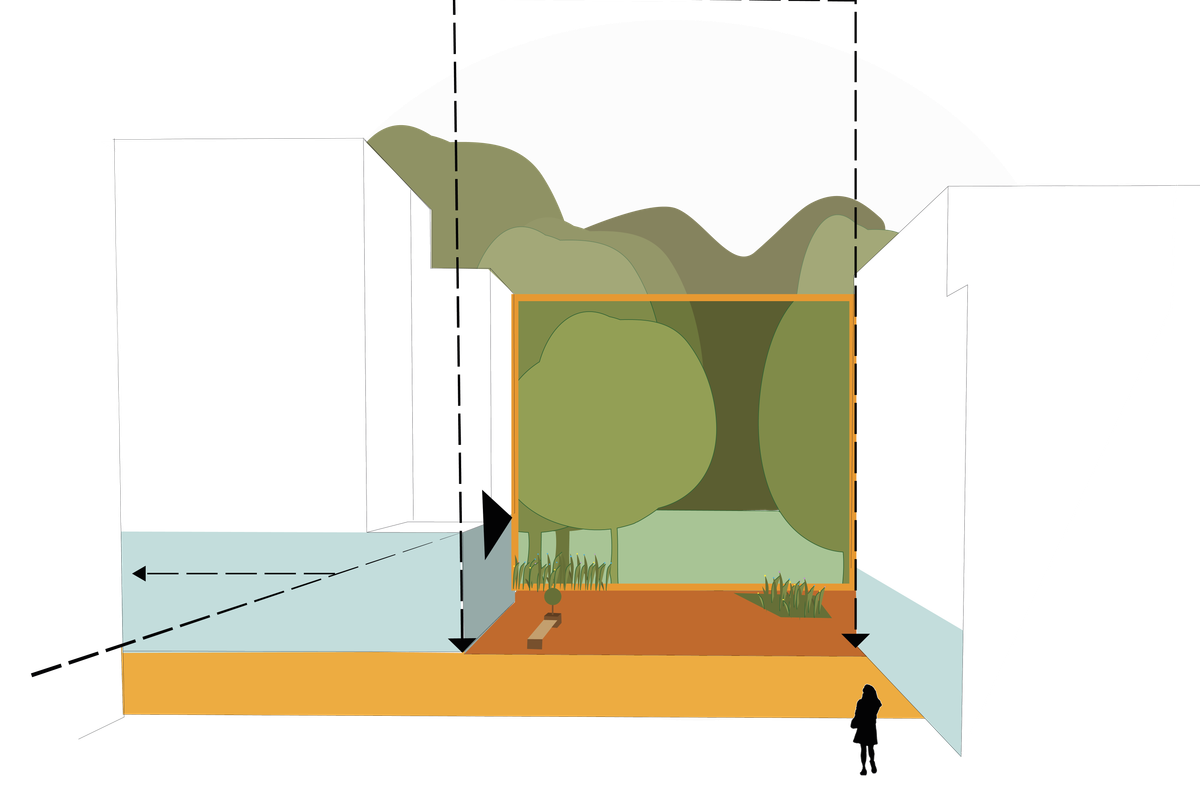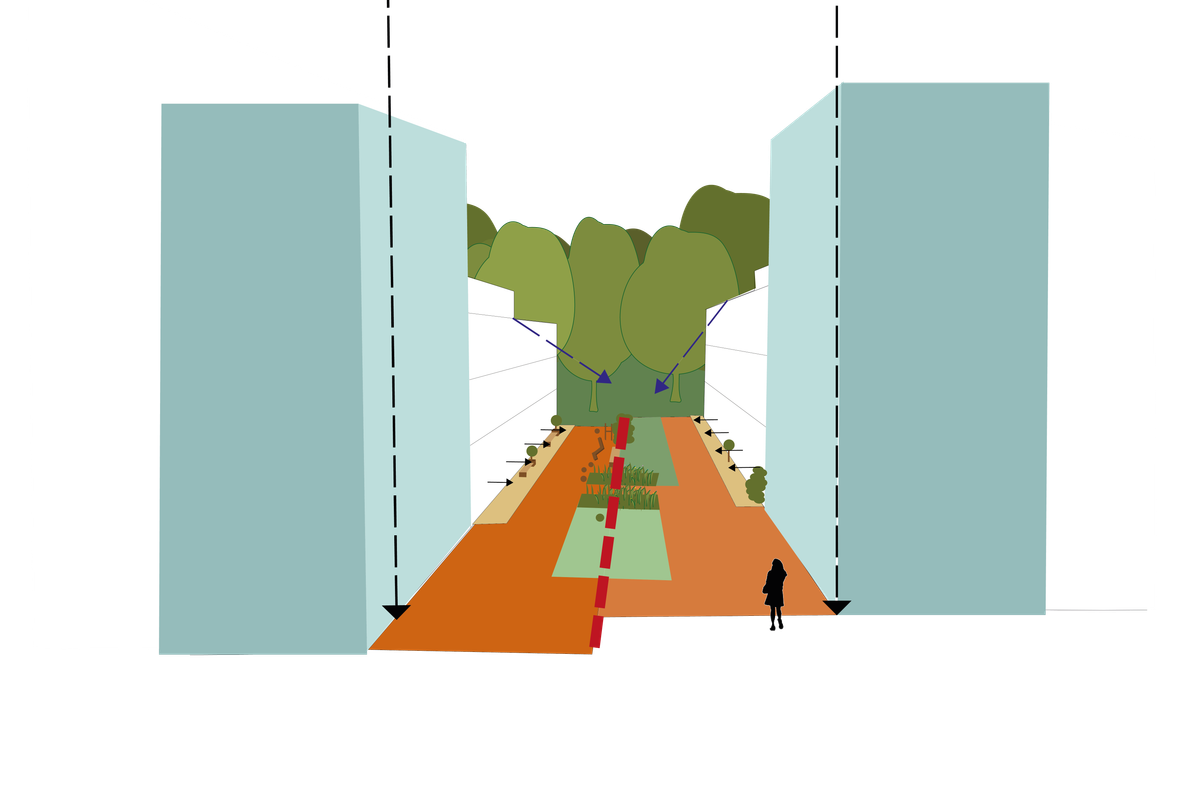 Project Deliverables:

Design Code to be adopted as SPD

Client:

Dacorum Borough Council

Location:

Hemel Hempstead

Status:

Statutory SPD Consultation completed at the end of November 2022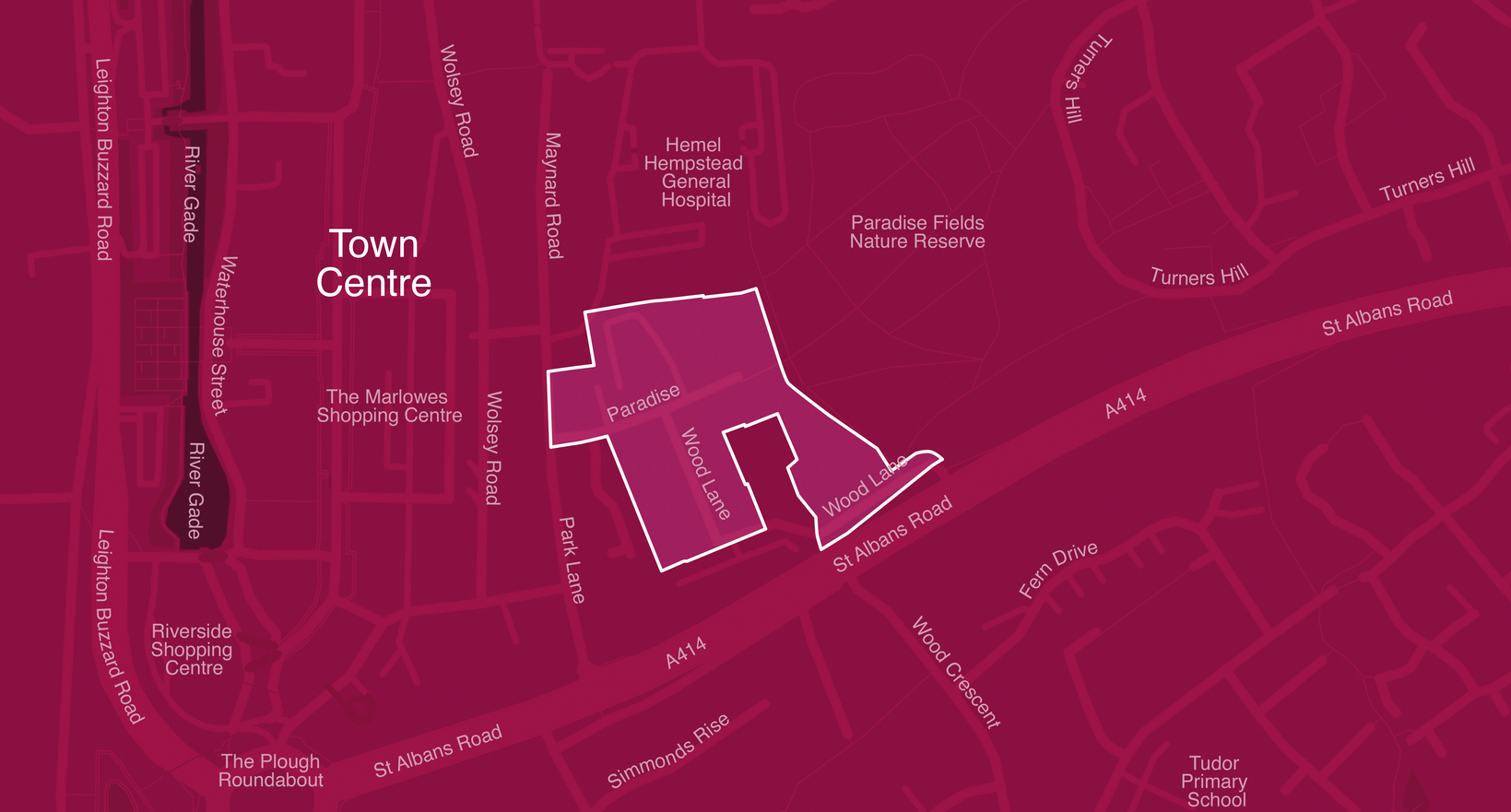 This Design Code will set a benchmark for high-quality, sustainable intensification in the centre of Hemel Hempstead.
The Paradise industrial area is on a major route into the core of Hemel Hempstead and is a convenient place for businesses to locate. Although it is within ten minutes' walk of the main shopping precinct, people do not visit without a specific reason, and it currently lacks presence within the town.
Tibbalds worked collaboratively with Dacorum Borough Council, stakeholders and the local community. We developed a set of shared aspirations and concerns for the area, and created a targeted and focussed design code. We identified the major opportunities to be creating a compact, urban neighbourhood that supports the town centre and signals the approach from the east, with strong links to Hemel Hempstead's New Town heritage.
The area is in multiple ownerships. It accommodates a broad range of businesses and a community food bank, all benefiting from the transport links and proximity to the town centre. Our design code works with the fragmented land ownership, so that sites can come forward on different timescales. It aims to knit the development together, maintaining a consistently high quality of design, to create a coherent, sustainable neighbourhood.
We designed and led a comprehensive engagement strategy, with site walkovers for members, community workshops with local youth groups and an online engagement platform run in collaboration with Dacorum Borough Council that gathered over 200 responses. All of these fed into the coding process, enabling us to set design requirements that were centred on local ambitions and priorities and to highlight them throughout the design code.
Dacorum Borough Council's statutory consultation on the Paradise Design Code as a draft SPD was completed at the end of November 2022.
Core Team
Below are some of the key people that worked on this project.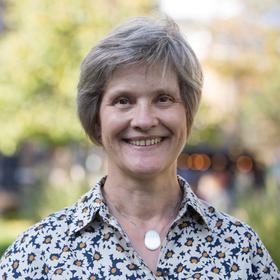 Start the conversation...
Learn more about Paradise Design Code, Hemel Hempstead and other projects by contacting one of our team
Call Jane on 0207 089 2121 or email mail@tibbalds.co.uk