Project:
Sutton Coldfield town centre masterplan
Capitalising on opportunities in a tired town centre
Sutton Coldfield, a large town in the West Midlands, is perceived as having a good quality of life and an attractive natural environment, reflected in its leafy residential streets, higher house prices and relatively more affluent social groups. Its once significant shopping centre, with two major indoor malls, offered a wide range of national traders and a range of services. As technology and tastes have changed, and society has become more aware of its impacts on the environment, Sutton Coldfield's offer has found itself unable to adapt quickly enough.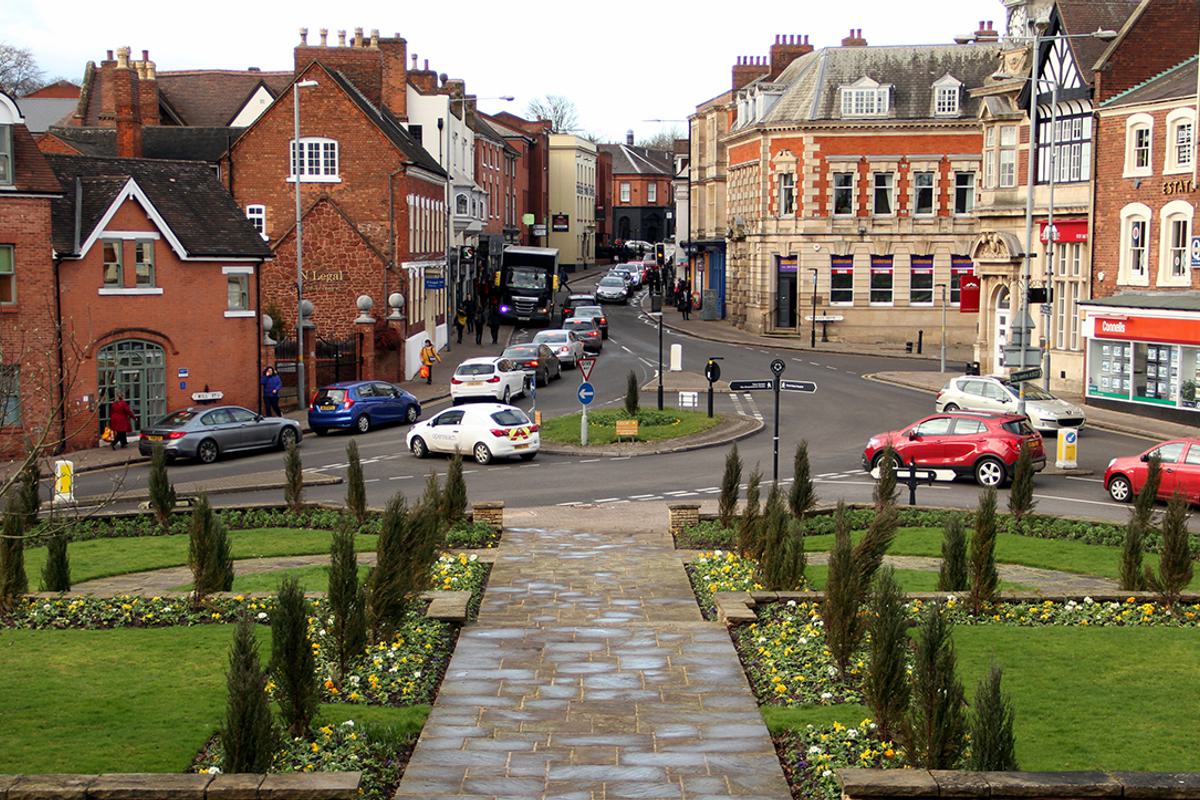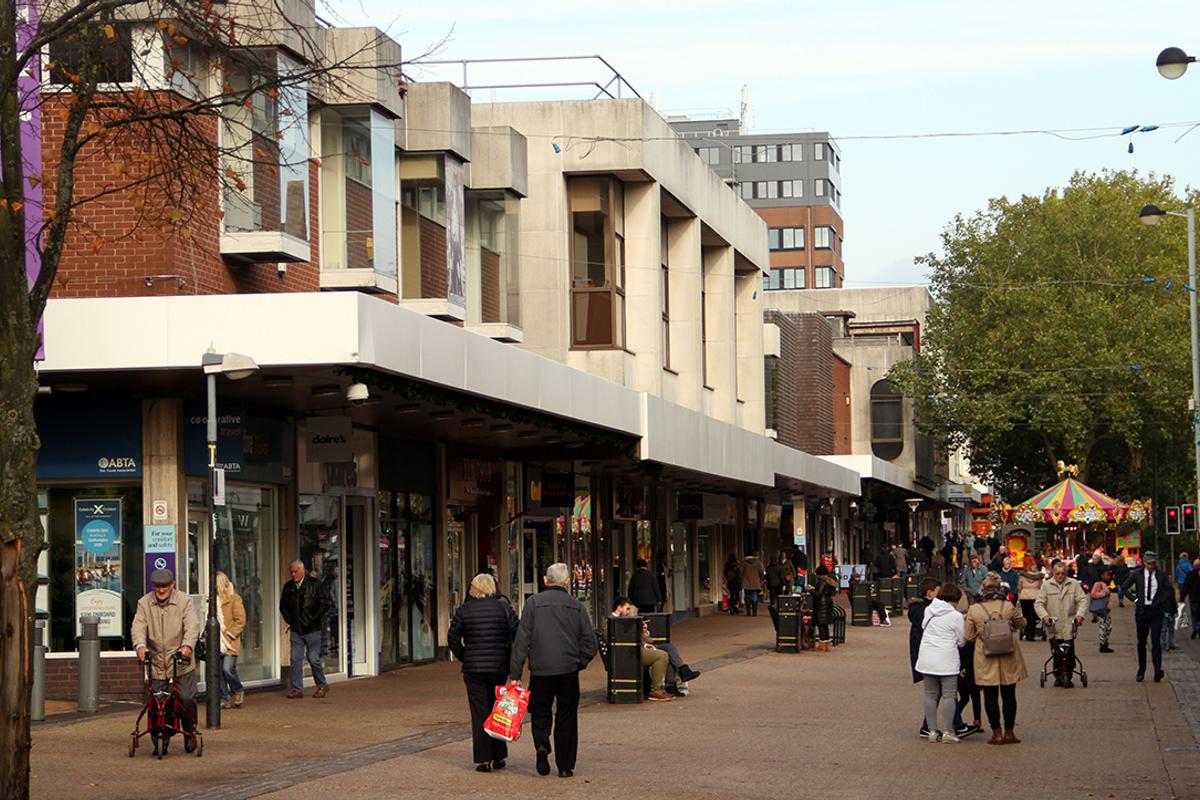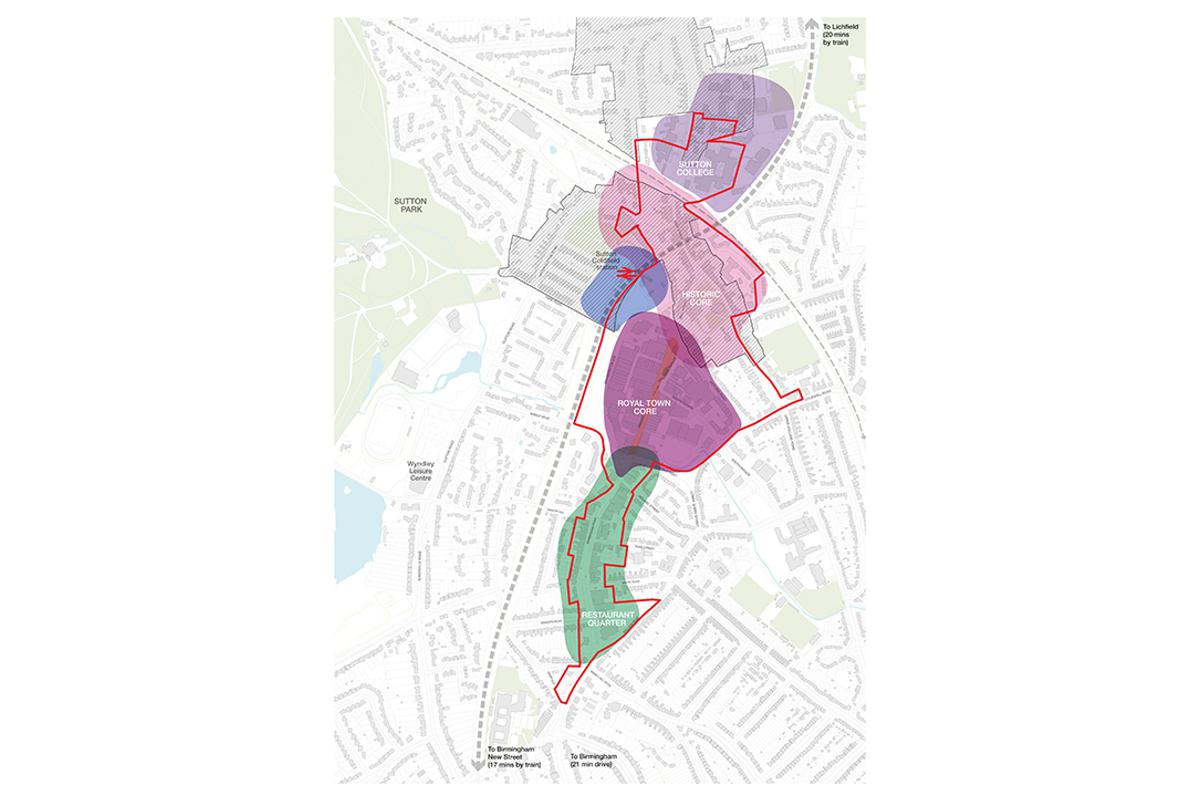 Client:

Royal Sutton Coldfield Town Council with Birmingham City Council

Project Team:

Tibbalds, Urban Movement, The Retail Group, SQW

Location:

Birmingham City Council, West Midlands

Status:

The masterplan document forms part of the Birmingham City Plan, replacing the 2009 town masterplan, and was adopted as SPD by the Council in May 2021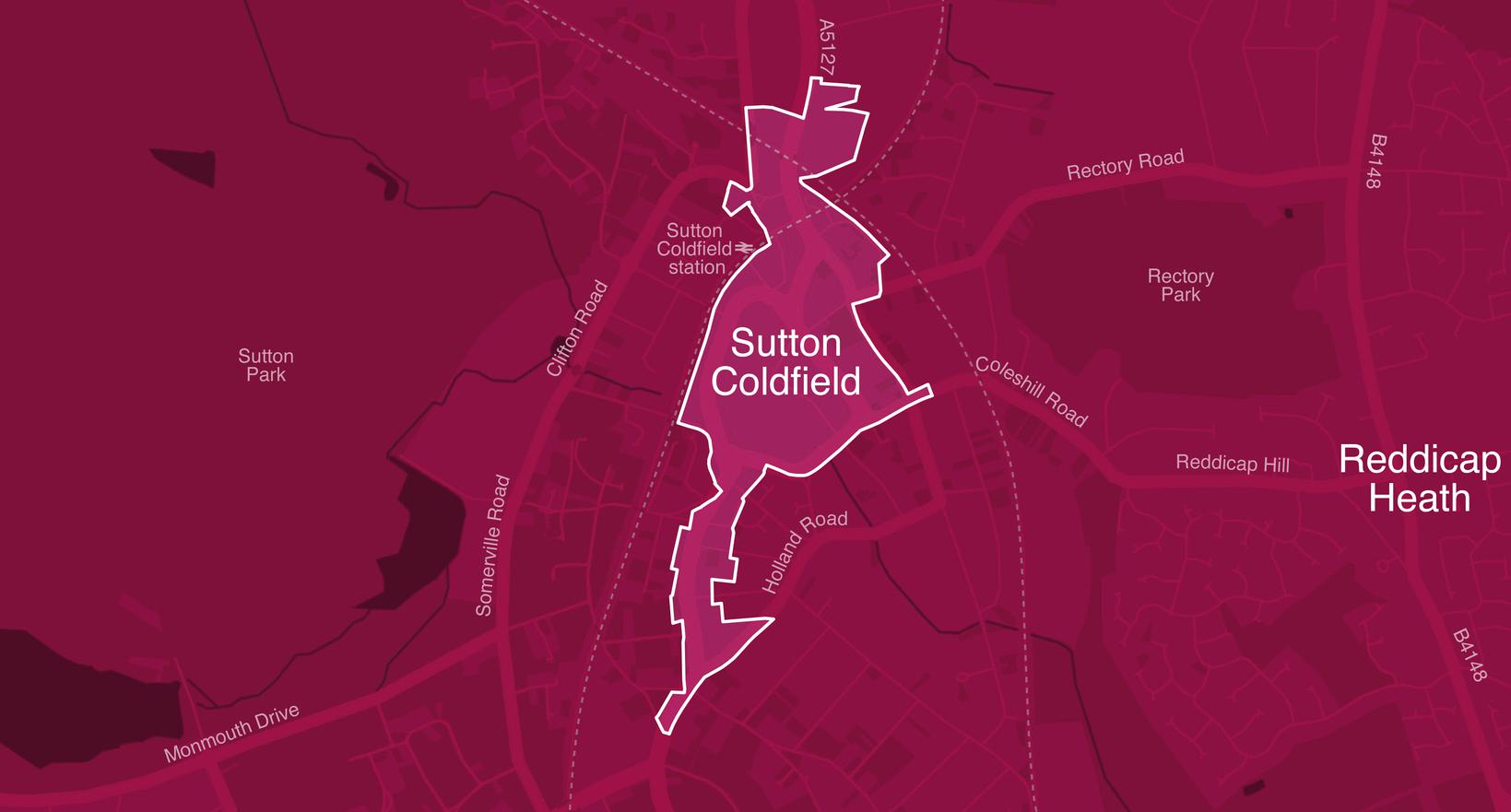 The ambitious yet achievable plans set out within the Royal Sutton Coldfield Town Centre Masterplan are the first bold steps to ensuring the town centre can meet the needs of residents, appeal to visitors, and attract new investment with confidence.
Extract from Foreword of the masterplan document
Tibbalds worked with the Town Council and partners to shape a bold spatial masterplan through the identification of constraints and opportunities, particularly in the way people move through the town and use the functions of the town centre. The masterplan also aims to maintain the centre's importance in the wake of the pandemic.
The Royal Sutton Coldfield Town Council sought to develop a masterplan that would provide a bold and ambitious vision for the town that united stakeholders and deliver transformational place-making projects and opportunities.
The masterplan aims to change the perception of Sutton as declining outdated centre, and meet the changing needs and aspirations of the people who live closest to it and rely on its services. The projects and initiatives promoted seek to use principles of good urban design and placemaking to best define where the changes can happen most effectively early on to then build momentum for longer term change.
Awards
---

Highly commended for Plan Making at Planning Awards 2021
Core Team
Below are some of the key people that worked on this project.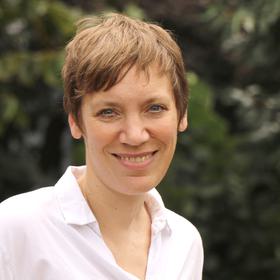 Start the conversation...
Learn more about Sutton Coldfield town centre masterplan and other projects by contacting one of our team
Call Katja on 0207 089 2121 or email mail@tibbalds.co.uk