Project:
Winchester Station Approach Masterplan
Development strategy for the station gateway
Commissioned by Winchester City Council we prepared a high-level development assessment to identify potential opportunities for the area, in order to provide an evidence base and guidance for Council decisions and steps forward.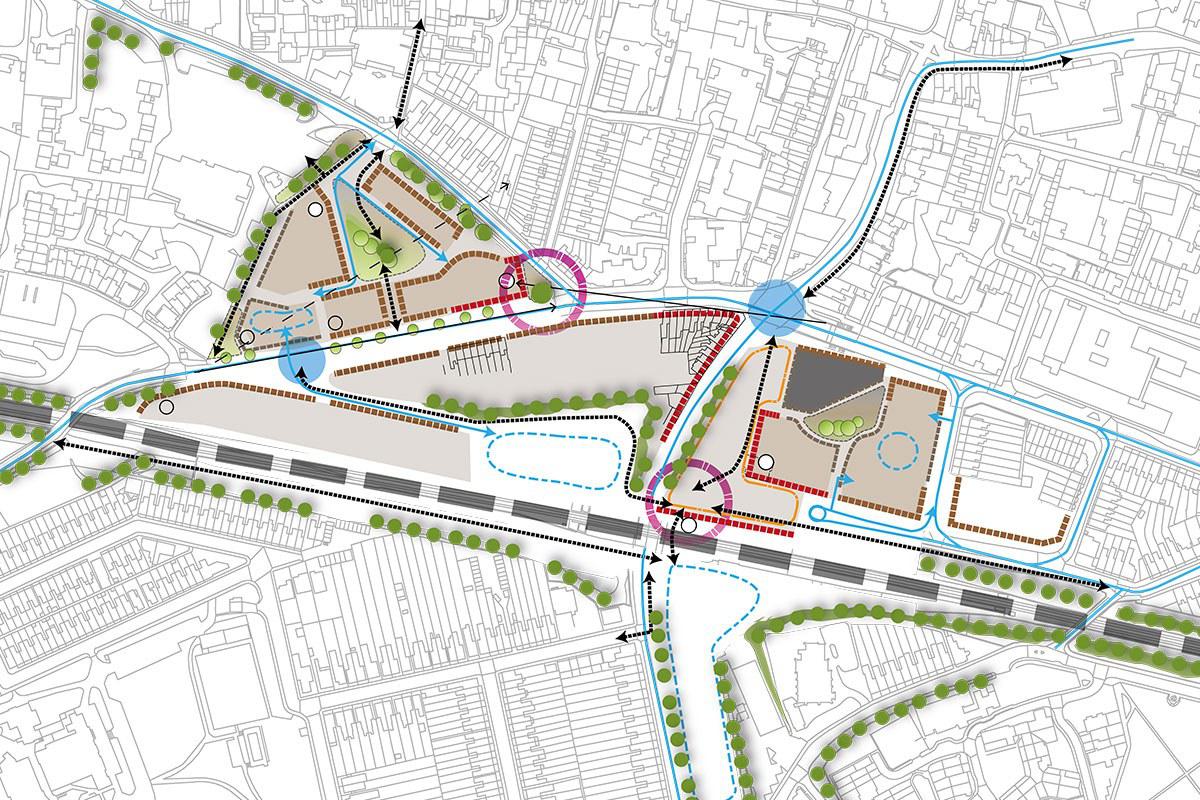 Project Deliverables:

Overarching strategy for the development of the station area

Client:

Winchester City Council

Collaborators:

AspinallVerdi, Urban Flow

Location:

Winchester, Hampshire

Status:

Our work fed into the Local Plan and Winchester City Council has since initiated a design competition and selected an architectural team to take forward development in this important gateway location.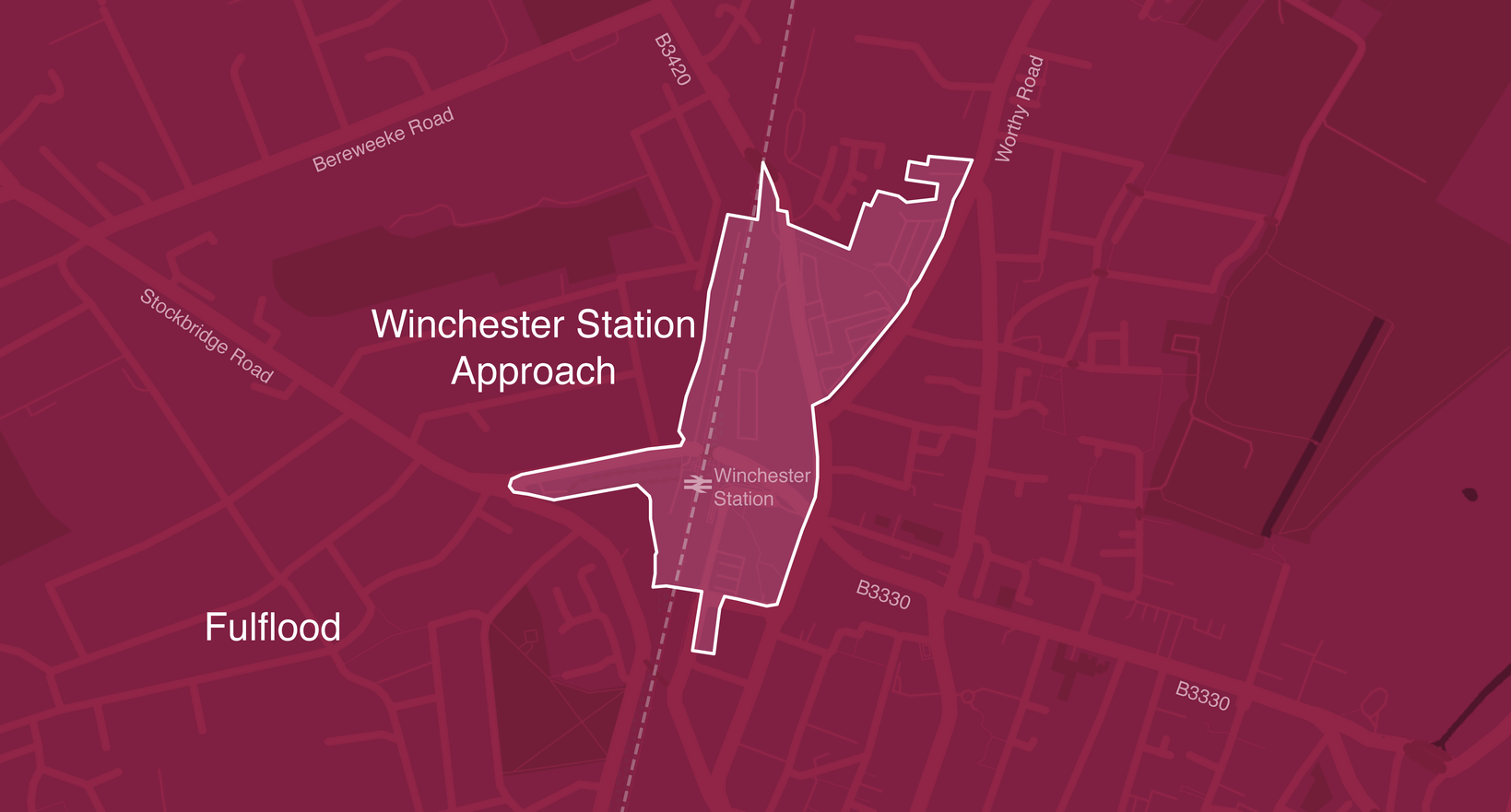 Winchester Station Approach has the potential to become a distinctive quarter of the City, providing a vibrant mix of uses and a welcoming arrival point.
The area is an important gateway into Winchester and the central point for many routes into the City.
The Council's objectives for the area are to:
Improve the aesthetic and environmental impact of the area;
Achieve greater economic performance from land uses; and
Maintain or improve income from City Council assets.
The area is not maximising its potential. It is constrained by steep level changes, conflicting movement patterns between high levels of traffic and car parking. The area is sensitively located in relation to the city's heritage.
We prepared an overarching strategy that identified a comprehensive approach towards development and the revitalisation of the public realm. Sites with potential for development were identified, analysed and tested for viability.
The recommendations in our report provided the initial step required by the Council to help advance the high-quality redevelopment they desired for this sensitive part of Winchester.

Core Team
Below are some of the key people that worked on this project.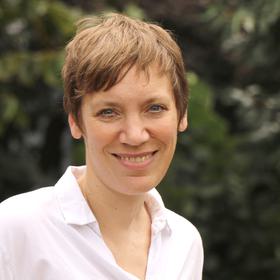 Start the conversation...
Learn more about Winchester Station Approach Masterplan and other projects by contacting one of our team
Call Katja on 0207 089 2121 or email katja.stille@tibbalds.co.uk