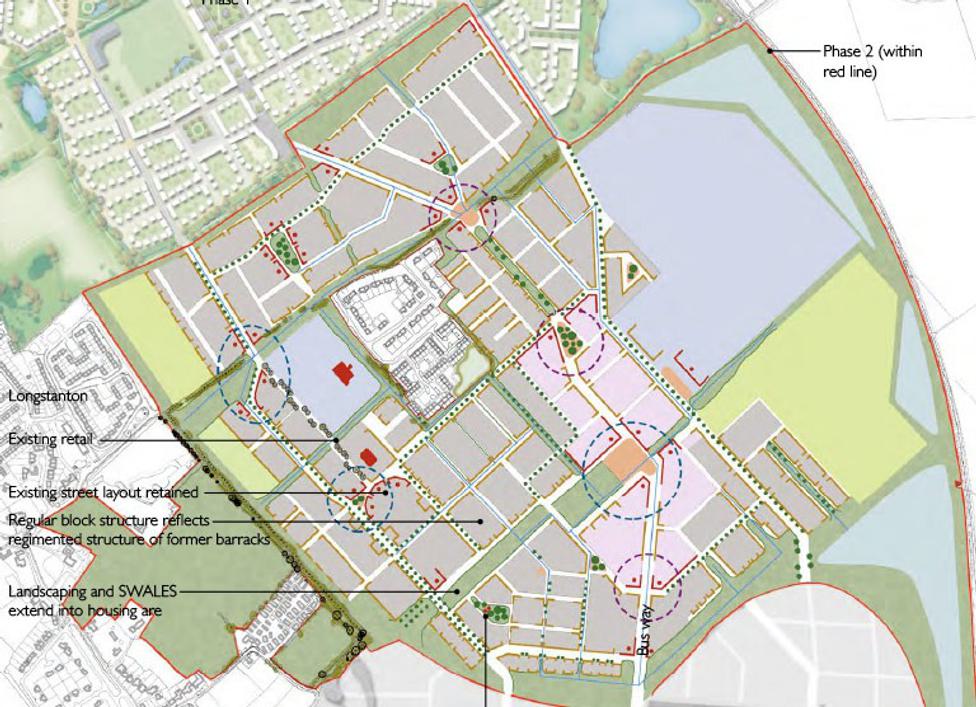 Design Codes as a tool for delivery
Tibbalds Planning and Urban Design has recently been appointed by the HCA to develop Design Codes for Phase 2 of the Northstowe development near Cambridge.
The Design Code will build on information contained in the outline application and deliver a comprehensive guide that will determine the aesthetic of the second phase of development, including street types, public realm and typologies, and approaches to mixed-use town centre development.
Tibbalds has previously produced Design Codes for the Great Western Park urban extension and is experienced in masterplanning on former military sites, including most recently the Shorncliffe Garrison site in Kent. It has also produced a practice manual on design coding for the DCLG.
Katja Stille, Associate Director at Tibbalds talks further about the importance of Design Codes in an article which can be viewed here.
Related Updates
Stay In Touch
Sign up to our Newsletter
Subscribe to our newsletter to receive updates about making people friendly places.